Maybe you've just bought a bike and haven't the faintest idea whether to ride it every day, or bury it in the back of the garage for all eternity. Luckily, you've just stumbled across a few really good reasons to dust off the saddle, don some Lycra, and start pedalling.
It's easier than ever to get your hands on a good bike, but many of us still struggle with starting up, general maintenance, and most importantly, motivation. As an Olympic and World Cycling medallist, now turned coach, Bryan Steel, is all too familiar with the trials and tribulations of track and road, but he's also incredibly well-acquainted with the many benefits of cycling.
Not being a particularly sporty child himself, Bryan took to the saddle when his brother got into cycling and his dad bought him a bike. Like many of us who lack the coordination for other sports, he'd found a sport that he could take at his own pace, and eventually, be incredibly good at.
Nowadays, he's helping others win the medals, as well as get to grips with the sport and cycling as a whole. He runs programmes to support cyclists, not only in a sporting environment, but by supporting business cycling clubs and debunking the myths. See his Engage page for tips, support and a training programme to kick-start your cycling.
If you're still not inspired to ditch the car and go by bike, here are six benefits of cycling you don't want to miss out on.
1. There are incredible health benefits
Studies have shown that simply commuting by bike significantly improves cardiovascular fitness.1 In fact, hopping on your bike instead of the bus is a great way for those of us who "don't have time to exercise" to fit in exercise around a busy work schedule.
As well as general health, you can expect to build significant core and lower-body strength. Strengthening the core is essential for upper body stability while cycling, while your legs put in, well… the legwork, which can only mean good things for those quads.
2. Anyone can do it
Bryan's love for cycling started because he'd finally found a sport that he was good at — "It's a weight-bearing sport," he says. "You can be quite overweight and still cycle. It's also low-impact, so really good for those in rehabilitation from high-impact sports like rugby. Even if you still play high-impact sports, it's a good source of low-impact exercise to counterbalance that."
3. Beat the traffic
and

save money doing it

If you live in a built-up area, it can take you a long time to get where you need to be by car or public transport. Bryan says, "I can often get to places faster by bike. It's a good feeling going faster than the cars too!"

If you're worried about cycling in a built-up area, studies have shown that on average, the benefits of cycling were substantially larger than the risks of continuing to drive a car for individuals shifting their mode of transport.2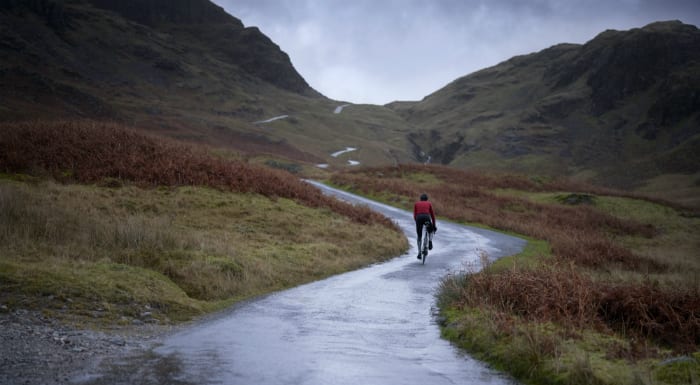 4. It's good for the planet
According to a report commissioned by British Cycling, shifting just 10% of the population's journeys from car to bike would reduce air pollution and save 400 productive life years.3
Cycling also saves a third of road space compared to driving, which would cut congestion on roads.3 What's worse than sitting in traffic every day?
5. Make cycling friends
Bryan says, "Cycling is such a social sport. It's the only sport I know where you can have hours and hours of in-depth conversation, all while riding down the road."
You can unchain that idea of slogging on for hours down a road on your own – there are plenty of cycle clubs all across the UK for men and women. "There's no longer a need to be put off by a team of macho men going at 20 mph," says Bryan. "There are teams for all paces and types of people — part of what I do is encouraging people to get out there and find the group for them."
With cycling cafes springing up all across the country where you can stop for a cake, coffee, or just a natter about your new groupset, what other incentive do you need to get started?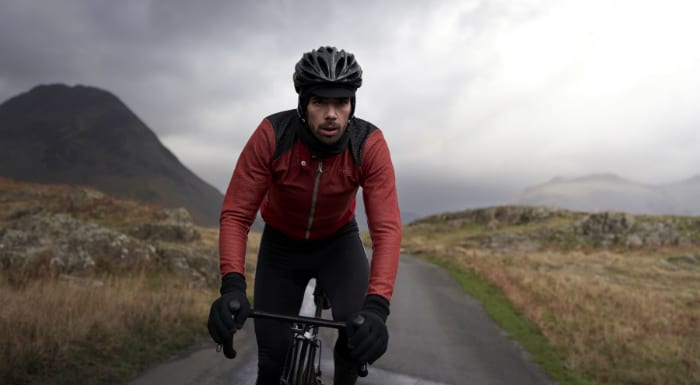 Any more worries about starting out? Bryan's here to help
"One of people's biggest worries is that it's dangerous," says Bryan, "Part of what I do is helping people to feel safe, as well as be safe by knowing what they're doing." With more cycle paths being built every year, as well as hundreds of gadgets for visibility, you shouldn't be put off by other road users, plan your route, be assertive and safe.
"Our training plans are for indoor bikes too, if you can't get out on the road," says Bryan. So, don't feel like you're restricted to roads — after all, Bryan won his medals in a velodrome!
Bryan believes that, "Many people lack the confidence, which is what I want to change the most." He says, "I can guarantee the first time you have to change a tyre it'll be chucking it down with rain, so get to know your bike in the comfort of your own home — change your first tyre in your living room."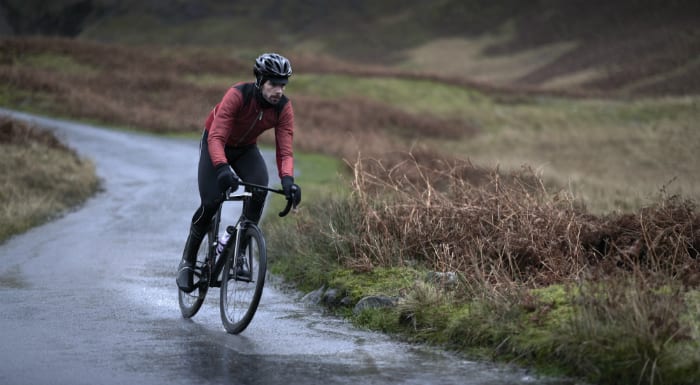 Take Home Message
Cycling rule number 1: Stop being intimidated by a hunk of metal (or carbon fibre if you're fancy) and get out there. There are so many benefits to your own health and happiness, as well as the planet's — how could you possibly refuse the power of pedalling?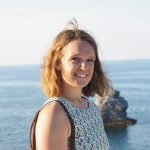 Evangeline is a Veganuary convert and newbie vegan with a degree in English and French from the University of Nottingham. Having recently ditched the meat and dairy, she really enjoys the new flavours and cooking techniques she's encountered on a plant-based diet. She's been shocked by the millions of ways you can use tofu, however still hasn't found a decent cheese substitute! When she's not in the office or eating, Evangeline usually out running or sailing. As a qualified RYA Dinghy Instructor and a marathon runner, she knows the importance of providing your body with the right nutrients for endurance sports as well as a busy lifestyle. Find out more about Evie's experience here.