By Anna Sward of proteinpow.com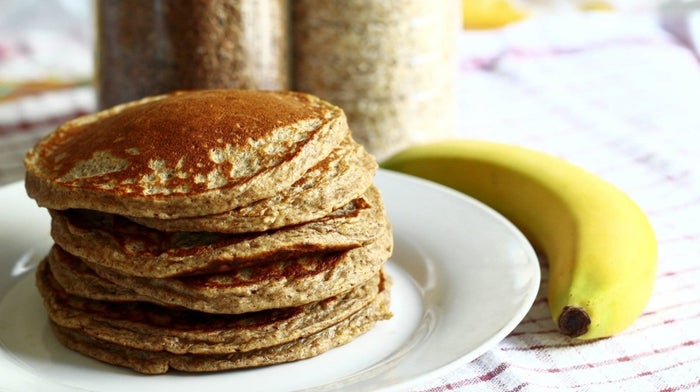 Pancakes don't have to a be a rare treat... whether you want a delicious guilt-free breakfast, protein-packed post-workout fuel or simply craving something sweet, this quick and nutritious recipe will satisfy your stomach and your taste buds.
Ingredients
Method
1. Blend all ingredients together.
2. Add some low-calorie cooking spray or coconut oil to a nonstick pan and turn the heat on high.
3. Pour your batter onto the pan and turn the heat to medium.
4. Once bubbles have begun to appear on the pancakes' surface, flip them.
5. Top with maple syrup, low-calorie pancake syrup, nut butter, and/or fruit.
Enjoy this protein pancake recipe? Check out more delicious health and fitness recipes.
NUTRITIONAL INFORMATION
PER STACK
- 224 calories   - 22g protein   - 13g fat   - 2g carbs