These tasty whey protein recipes will quickly become your go-to healthy recipes.
Looking for quick whey protein recipes? You can do way more with whey protein than just down it after your workout.
From tasty desserts to quick snacks and shakes, check out our favourite whey protein recipes.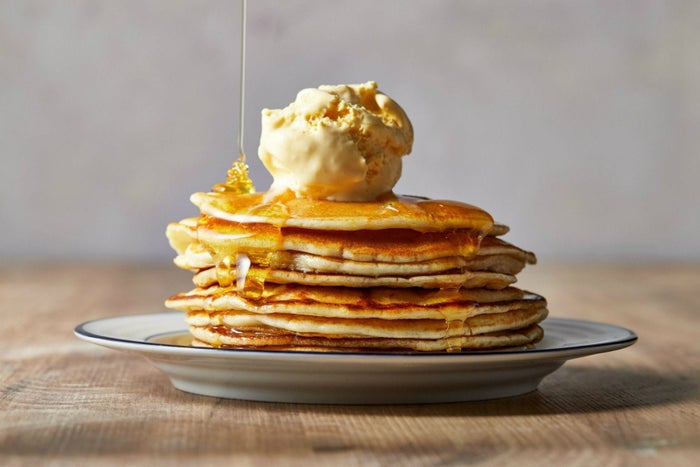 This ridiculously easy, foolproof recipe will be your go-to banana protein pancakes recipe for breakfast (and maybe even lunch and dinner).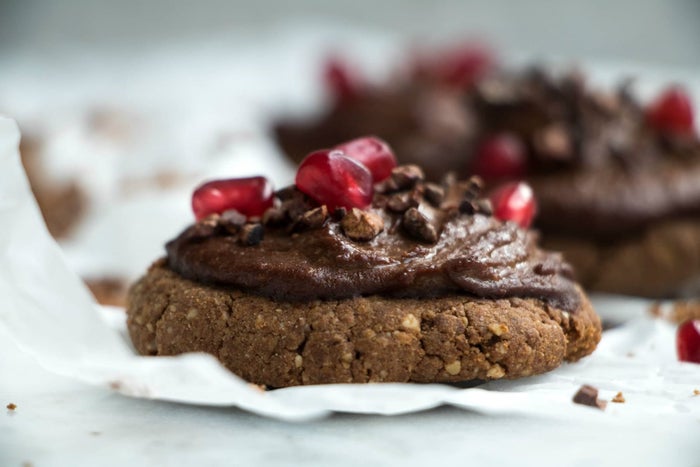 Chocolate frosted cookies are the perfect solution when you're in need of a chocolate fix. Packed with protein, these cookies are guaranteed to be a hit.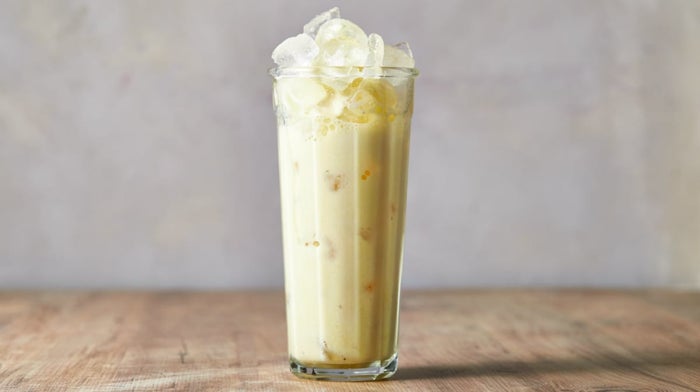 If you want the best results from your workouts, then that begins with the right pre-workout nutrition. Make your own homemade pre-workout shake to boost your energy and maximise your performance with just a few simple ingredients.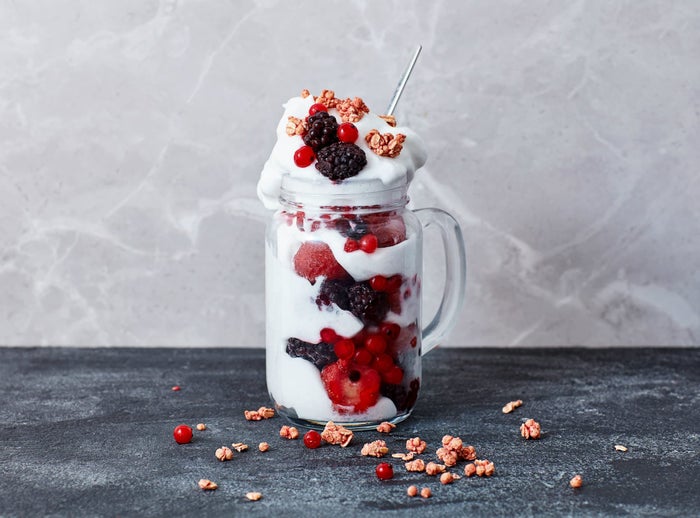 If you haven't tried protein fluff before, you're missing out. It's the low-carb, high-protein dessert recipe that's been making its way around the fitness community for years – great for a super-filling weight-loss snack.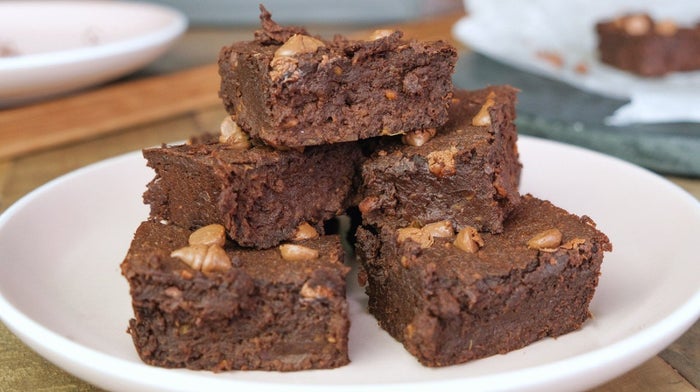 This sweet potato protein brownie recipe produces the softest, stickiest chocolate brownies you've ever tasted, and provides your muscles with some much-needed protein.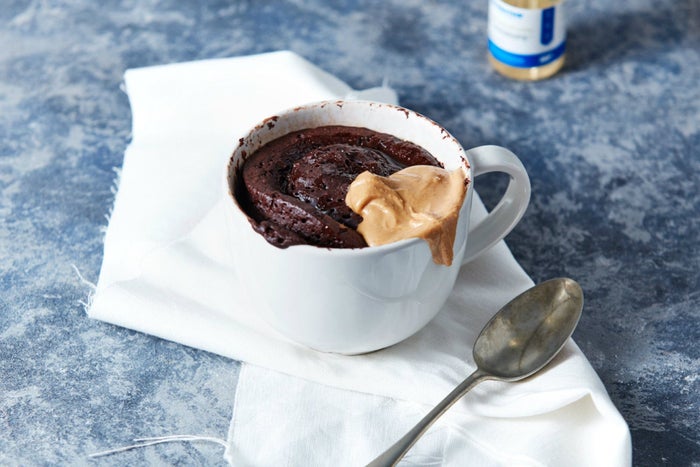 Made in minutes, this sticky, sweet protein mug cake will curb your cravings without jeopardising your macro-goals.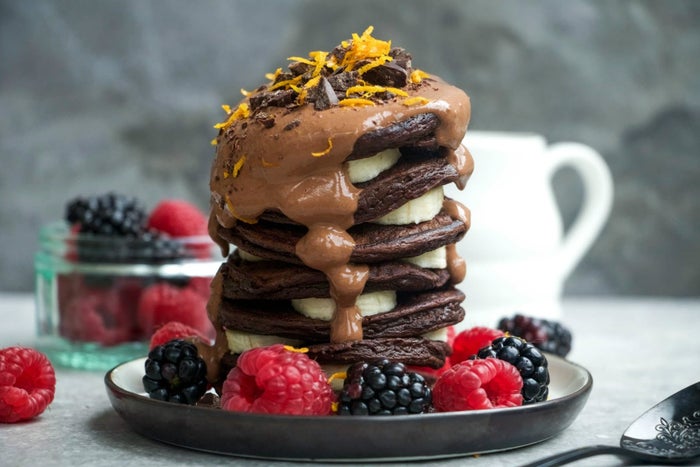 Chocolate orange pancakes make the perfect chocolate lover's breakfast.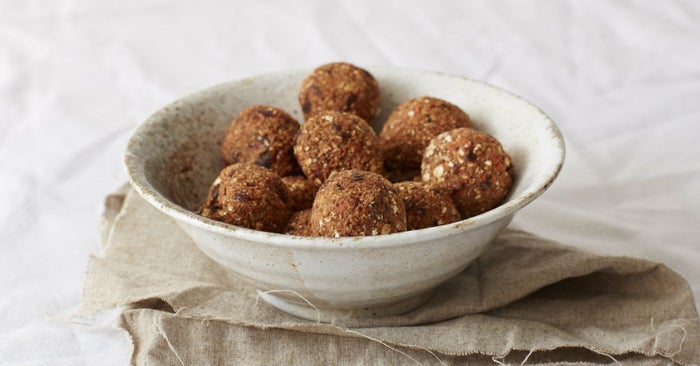 Try these carrot cake protein balls with Cinnamon Danish Impact Whey Protein for a good-for-you snack to rival the classic.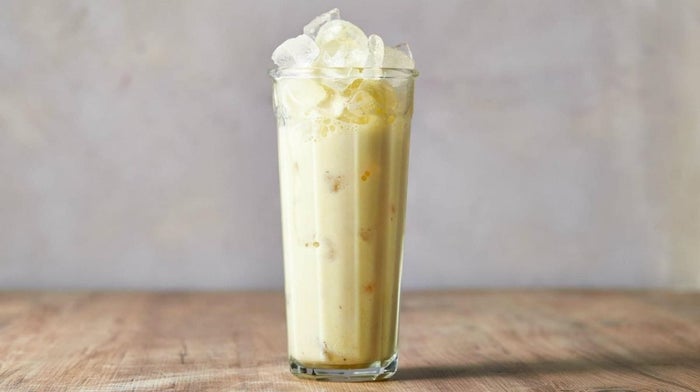 Most people think all they need is protein powder after their workout, but there are lots of other supplements to take advantage of to power through your workouts, reduce your recovery time and maximise your gains.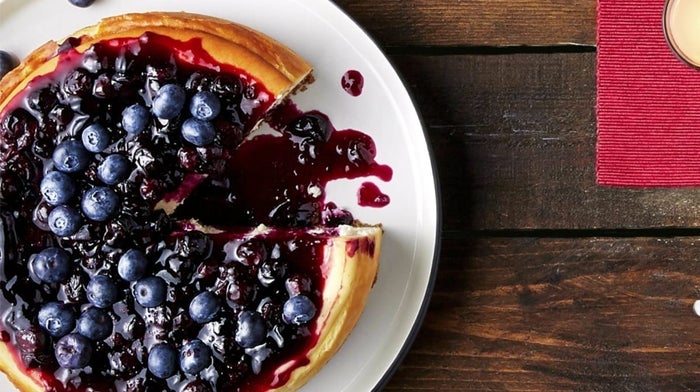 This tasty New York protein cheesecake contains a fraction of the calories, fat and sugar compared with the classic, without skimping on flavour.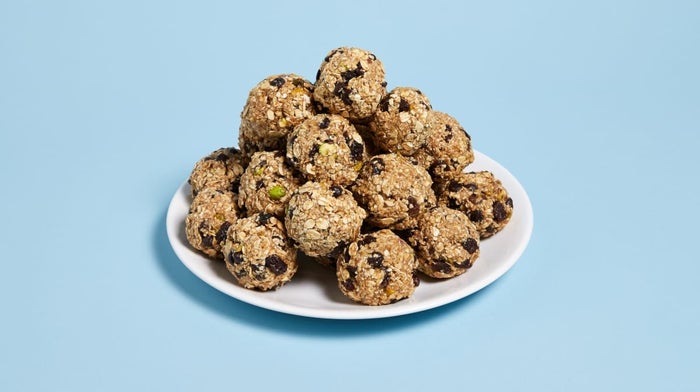 These quick, simple and tasty protein balls are great for on-the-go. Perfect for breakfast, post-workout or even a late evening snack.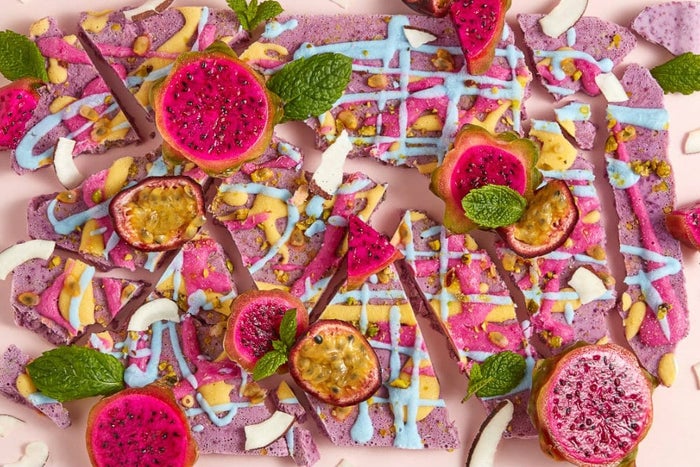 This dessert is way easier than it looks – simply blend and freeze. Enjoy for breakfast, dessert, or after a workout for the ultimate healthy protein snack.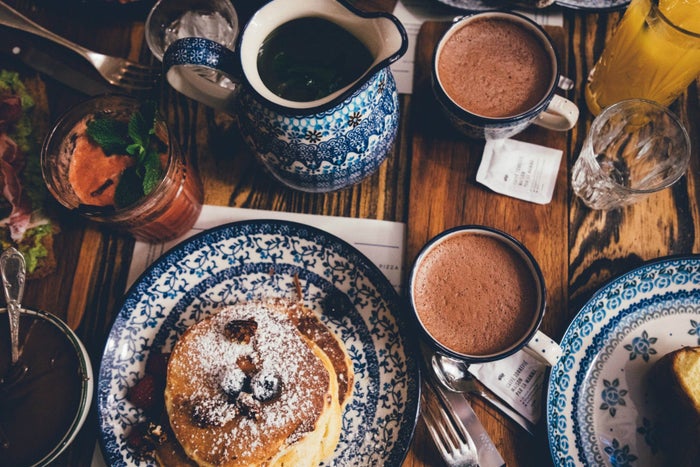 These coffee and walnut protein pancakes are like eating cake for breakfast (minus the guilt).

Try our strawberry mint smoothie recipe for a refreshing protein shake to keep you cool all season.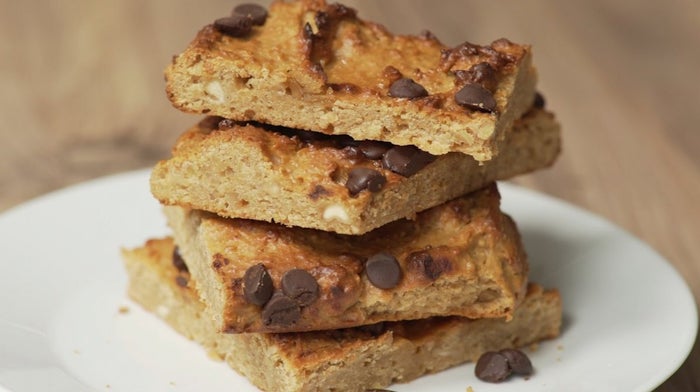 Say hello to the brownie's good-looking cousin, the blondie. Usually bursting with butter, we've made a macro-friendly version by ramping up the protein content, minimising sugar and using only good fats from coconut oil.

This tasty, moist, and super-easy-to-make recipe is the only protein doughnut recipe you'll ever need. Each protein doughnut contains just 161kcal and 5g fat, and a whopping 8g protein. Who said doughnuts couldn't be healthy?

The key ingredients to make your frappe thick and creamy are whey protein, milk and ice, while the ginger and cinnamon give it a spicy kick.
This cheesecake is high-protein, low-carb and low-fat, so you really can have your cake and eat it.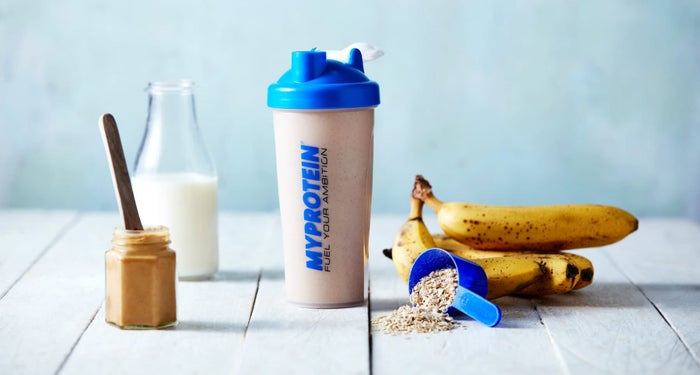 Give these quick protein shake recipes a go for when you're on a budget.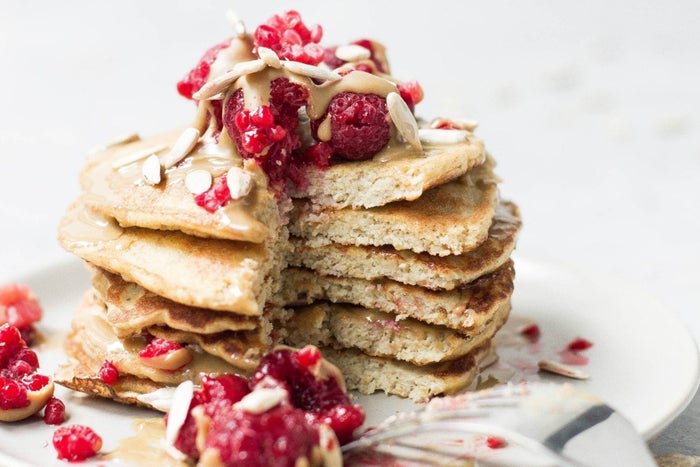 This stack of almond buttery goodness is all you need to get through your mornings. Switch the almond butter up for peanut butter if that's more your bag.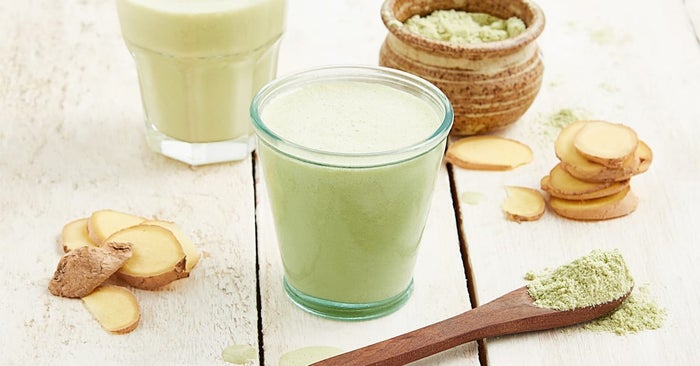 With the bittersweet Matcha Whey Protein in combination with spicy root ginger and fresh sweet peaches, this smoothie was just made to make you feel revitalised all morning.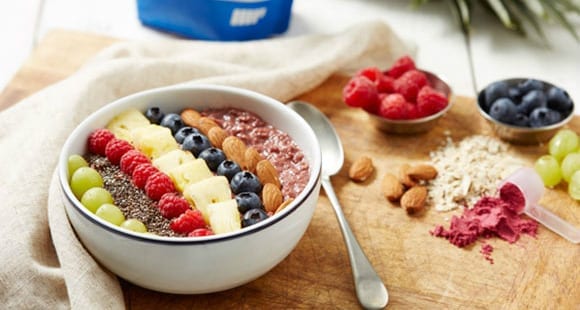 Kick-start spring with a delicious, fruity and high-protein pudding. The perfect cure for those sweet cravings.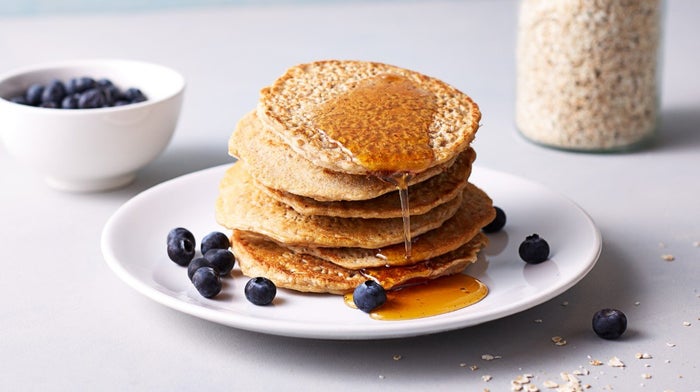 These whey and flax pancakes contain a mere 2 grams of carbs in the entire stack.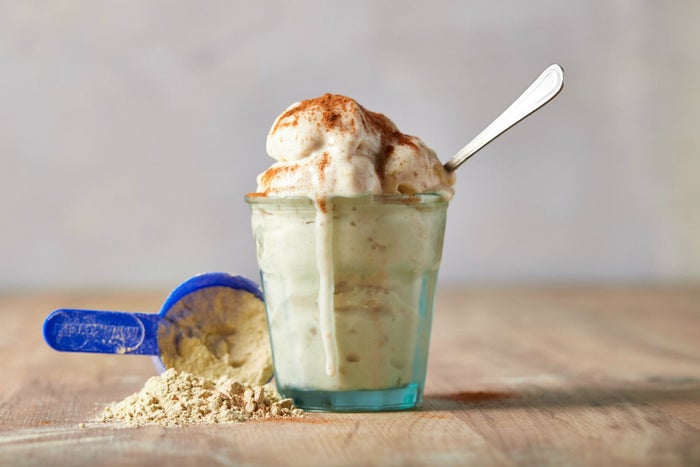 All you'll need for this protein ice cream recipe are 4 simple ingredients and a spare 30 seconds.
Enjoy these whey protein recipes? Check out more delicious recipes here.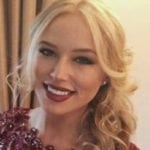 Jennifer Blow is our UKVRN Registered Associate Nutritionist – the UK's register of competent and qualified nutrition professionals. She has a Bachelor's of Science in Nutritional Science and a Master's of Science by Research in Nutrition, and now specialises in the use of sports supplements for health and fitness, underpinned by evidence-based research.
Jennifer has been quoted or mentioned as a nutritionist in major online publications including Vogue, Elle, and Grazia, for her expertise in nutritional science for exercise and healthy living.
Her experience spans from working with the NHS on dietary intervention trials, to specific scientific research into omega-3 fatty acid supplementation and also the effect of fast foods on health, which she has presented at the annual Nutrition Society Conference. Jennifer is involved in many continuing professional development events to ensure her practise remains at the highest level. Find out more about Jennifer's experience here.
In her spare time, Jennifer loves hill walking and cycling, and in her posts you'll see that she loves proving healthy eating doesn't mean a lifetime of hunger.