Got a craving for deliciously gooey brownies?
---
With this super-simple recipe from Niall Kirkland, you'll be able to whip up a batch in no time at all, using just a handful of cupboard ingredients.
You might be more used to seeing sweet potatoes as fries that accompany a burger — but trust us, they work just as well in this sweet recipe too. Full of natural sweetness and plenty of moisture, they're ideal for keeping your brownies super-gooey and thick.
In a few easy steps, you'll have a whole tray of indulgent, chocolatey treats (that taste even better than the shop-bought kind).     
Makes 10
Ingredients
300g sweet potato
125g nut butter of choice
70g maple syrup
A crack of sea salt
Optional toppings:
A handful of chocolate chips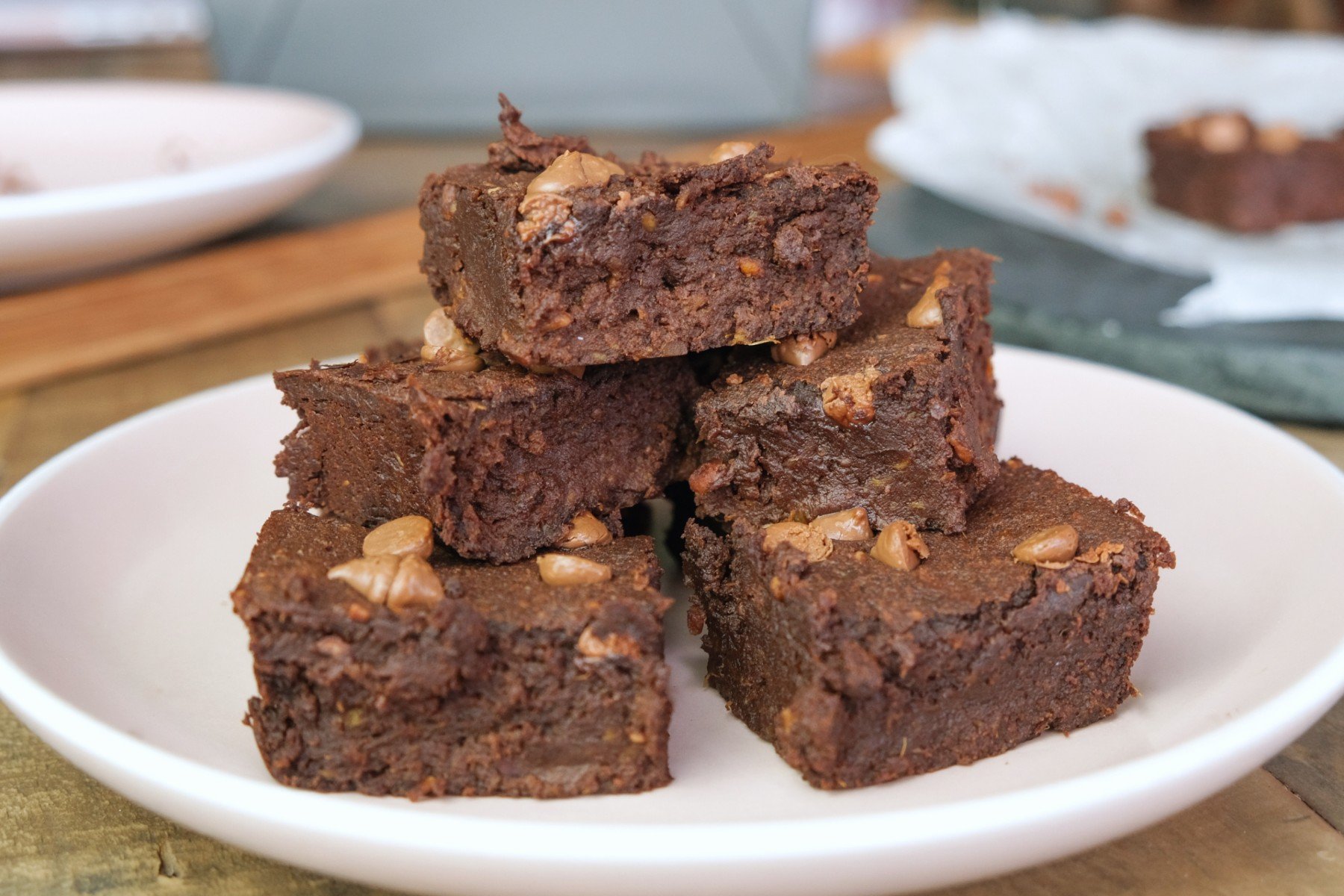 Method
First, preheat the oven to 175°C/ 350°F.
Then, bring a saucepan of water to boil. Peel and chop your sweet potatoes and then steam for 15-20 minutes.
Once steamed, mash your sweet potato once and transfer it to a mixing bowl. Add the nut butter, maple syrup, cacao powder, and a crack of salt.
Mix all ingredients together well until you have a smooth brownie batter.
Transfer the batter to a lined loaf tin or baking dish, sprinkle with chocolate chips if you're using them, and bake for 20 minutes.
Remove from the oven and leave to cool before slicing into ten pieces. Dig in!