Chocolate orange pancakes make the perfect chocolate lover's breakfast (and lunch and dinner).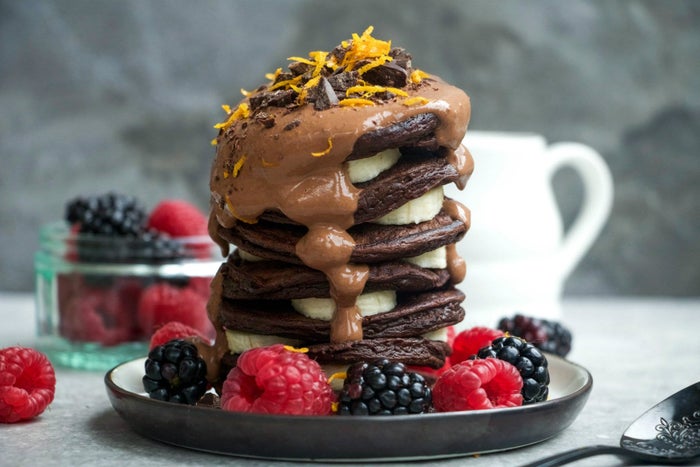 Created by Charlotte Helena
Don't forget to check out more tasty fitness recipes.
Makes: 4 pancakes
Ingredients
For The Pancakes: 
1 small banana
1 tbsp. Cacao Powder
Zest of half an orange
1 egg
1/2 tsp. baking powder
60ml almond milk
For The Sauce:
Method
1. Add the banana, chocolate protein, cacao, egg, baking powder and almond milk into your blender and blend until smooth. Stir through the orange zest.
2. Heat a little coconut oil in a frying pan and once the pan is nice and hot, pour a little of your mixture into the pan. Repeat this for as many pancakes as you can fit into your pan.
3. Once they start to bubble on top, flip and cook on the other side.
4. To make the sauce, mix together the nut butter, cacao powder, and dash of almond milk. Add more almond milk as needed to create a pourable sauce consistency.
5. Stack the pancakes with banana slices and top with the sauce and protein chocolate.
Enjoy this chocolate protein pancakes recipe? Try these tasty fitness recipes next.
MACROS FOR CHOCOLATE ORANGE PANCAKES
Calories: 354        Protein: 33 g          Fat: 11 g          Carbs: 29 g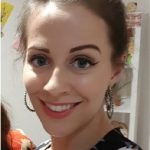 Alice Pearson is a UKVRN Registered Associate Nutritionist and UK Anti‐Doping accredited advisor, having obtained a Bachelor's of Science in Nutrition and a Master's of Science in Sport Nutrition. She has a specialist interest in the use of sports supplements for improving health, fitness, and sport performance.
Alice has experience working with both amateur and elite athletes, including providing nutritional support to Tranmere Rovers FC and Newcastle Falcons Rugby Club. Her nutritional guidance is always supported by evidence‐based research, which she keeps up to date through continuing professional development and independent learning.
In her spare time, Alice loves travelling, hitting the gym, and getting stuck into a good book. Find out more about Alice's story here.