We're celebrating our favourite flavours from all over the globe in our World's Kitchen range.
---
You might not be able to travel as much as you'd like to right now, but we're here to make sure you can still enjoy the flavours you love from all around the world. Broaden your horizons and put new tastes to the test with our World's Kitchen range — ideal to shake up your day-to-day nutrition.
Lassi is a yoghurt-based drink that's traditionally from India. They can come in all kinds of flavours, sweet and savoury, but one of the most popular is the mango kind, which are like a fruity milkshake.
Not only is this delicious mango lassi recipe easy to make and really refreshing, but with a scoop of our brand new Indian-inspired mango flavoured Impact Whey Protein, it's a great way to boost your daily protein intake.
Wake up your shake game with something fresh.
Makes 1
Ingredients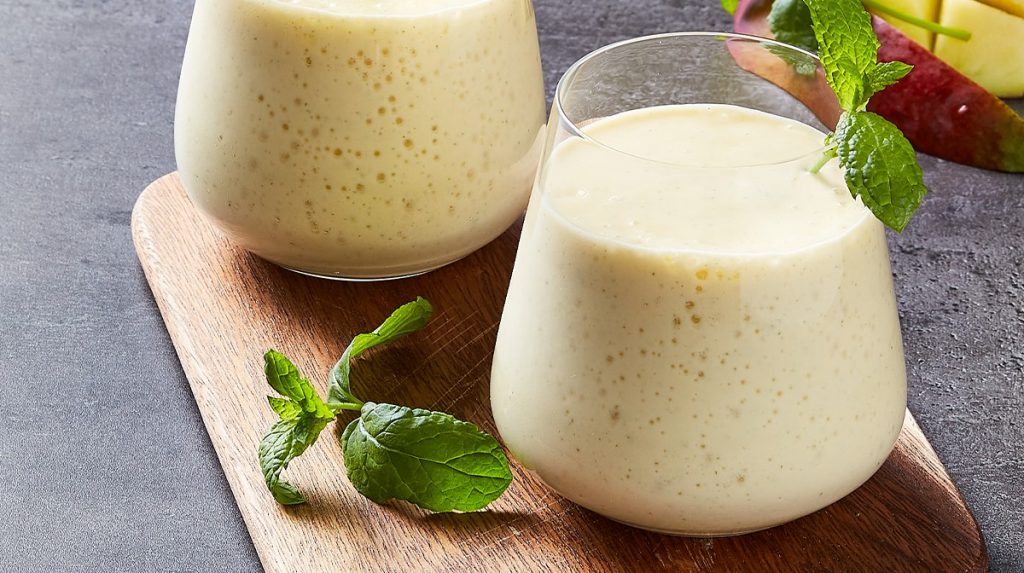 Method
Place all of the ingredients into a blender and blend until smooth.
Serve a sprinkle of cinnamon and a sprig of fresh mint.