We're celebrating our favourite flavours from all over the globe in our World's Kitchen range.
---
You might not be able to travel as much as you'd like to right now, but we're here to make sure you can still enjoy the flavours you love from all around the world. Broaden your horizons and put new tastes to the test with our World's Kitchen range — ideal to shake up your day-to-day nutrition.
We're transporting you to the Med with this one. Deliciously tangy and fresh, blood oranges are a citrus fruit native to Italy. This super-simple recipe is a fun & juicy way to boost your intake of essential amino acids, which are the building blocks of protein.
Your body can't make these by itself, so our jellies are a tasty way to make sure you're topped up. They're also really low in calories, making them a great snack for satisfying your sweet-tooth cravings, whatever your goals.
Makes 2
Ingredients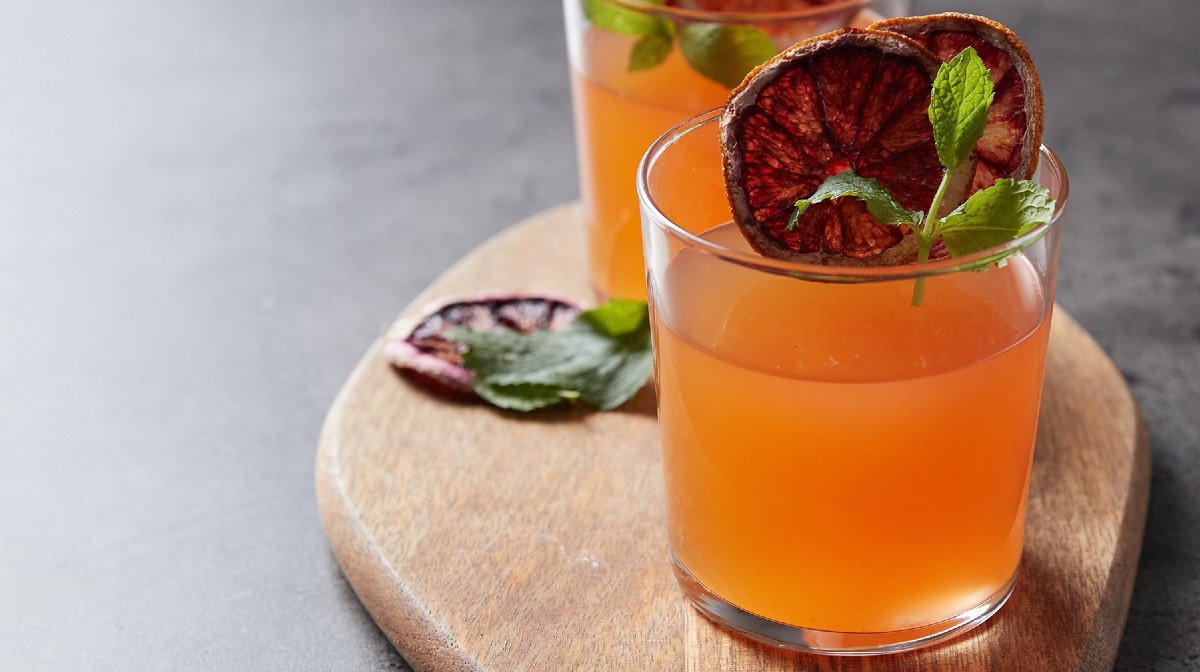 Method
Place the gelatin sheets in a glass mixing jug and carefully add the boiling water. Stir well to make sure they're completely dissolved.
After a few minutes to allow the water to slightly cool, add the scoops of blood orange BCAA powder and stir thoroughly to combine.
Pour the liquid into your chosen glasses or moulds, then leave to set in the fridge for 4-5 hours.
Garnish with mint leaves and a segment of blood orange, or just enjoy straight away as it is.