Staying in is the new going out — so you might as well make it special with one of these fakeaway recipes.
Working towards your goals and sticking to a diet doesn't have to feel restrictive or limiting if you do it right. We get that some nights the meal prep you have in the fridge just doesn't appeal to you in the slightest. It's only human to be tempted by things supposedly 'out of reach'.
But before you splash the cash at the golden arches or on a certain takeaway app, there are plenty of healthier alternatives (that taste every bit as indulgent) for you to satisfy those cravings.
From that infamous chicken burger to the nation's favourite garlic & herb dip, we've got a fakeaway solution to cover every type of fast food you might be daydreaming about.
Check them out below — and thank us later.
There aren't many things in life that come above chicken nuggets, right? Our healthier version of this fast-food favourite will satisfy your cravings without derailing your progress — plus, they're a perfect match for our Sugar-Free Sauces. Dunk away.

Nutritional info per serving:
| | | | |
| --- | --- | --- | --- |
| 272cal | 36g protein | 28g carbs | 4g fat |
Who says you can't have your own Wing Wednesday at home? These deliciously sticky wings go perfectly with a crisp, crunchy slaw — the ideal fakeaway recipe to put a smile on your face.
Nutritional info per serving: 
| | | | |
| --- | --- | --- | --- |
| 508cal | 51g protein | 19g carbs | 24g fat |
Forget deep-fat frying, these spring rolls have all the flavour, just without the grease. Packed with prawns and shredded veggies, they're a delicious way to get closer to your 5-a-day.
And don't even get us started on that satay sauce… One dip & you'll see what all the fuss is about.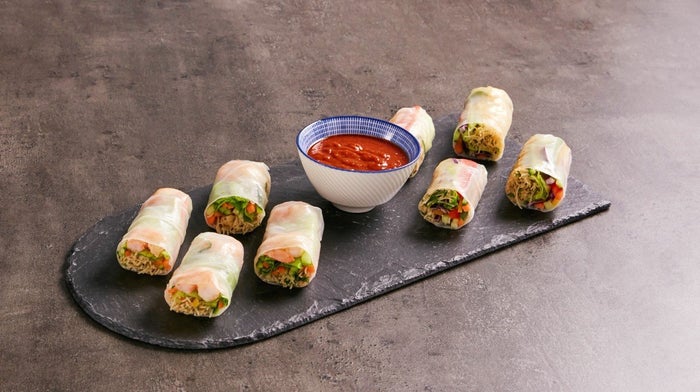 Nutritional info per serving:
| | | | |
| --- | --- | --- | --- |
| 203cal | 7.9g protein | 22.3g carbs | 9.5g fat |
Some burgers are just so good you can't help but fantasize about them. With this simple fakeaway recipe, you can make that dream a reality. Made with an irresistibly zingy, crunchy coating — these are set to become a Friday night favourite.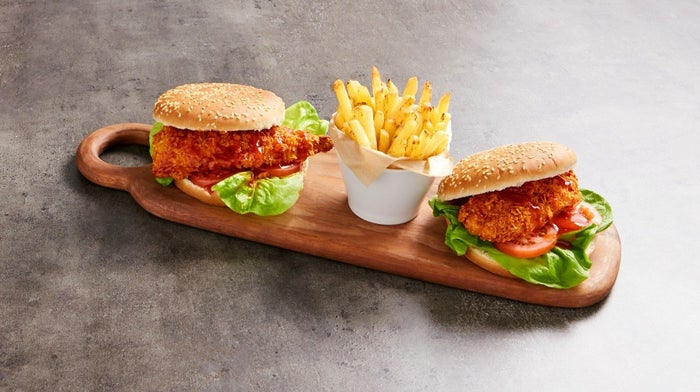 Nutritional info per serving:
| | | | |
| --- | --- | --- | --- |
| 468cal | 59.4g protein | 48.6g carbs | 11.9g fat |
Cut the calories — and cost — of ordering pizza, and try this simple flatbread recipe instead. It's never been easier to enjoy a takeaway classic without having to splurge, ideal for when you're trying to be good before payday.
Nutritional info per serving: 
| | | | |
| --- | --- | --- | --- |
| 224cal | 26.9g protein | 17.6g carbs | 6.3g fat |
This low-calorie alternative will have you chucking away the takeaway menu for good. Bursting with tangy flavour and plenty of veggies, it's the perfect balance between nutritious and delicious.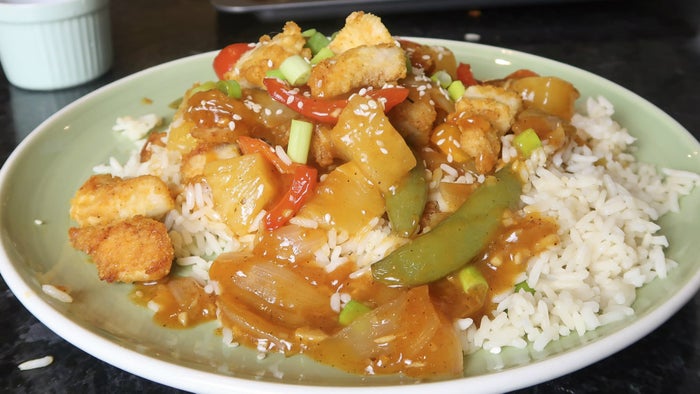 Nutritional info per serving: 
| | | | |
| --- | --- | --- | --- |
| 496cal | 32g protein | 70g carbs | 12g fat |
Looking for more healthy eating hacks? Read these next: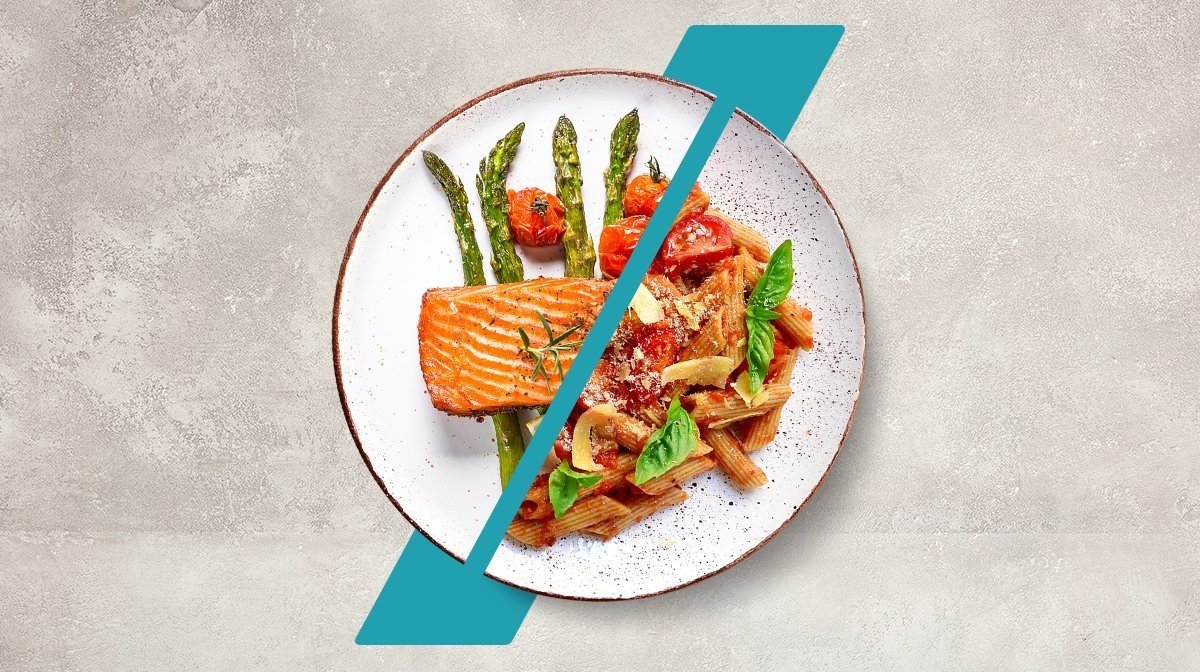 Lauren is an English Literature graduate originally from the South. She's always loved swimming, has discovered the power of weight training over the past few years, and has lots of room for improvement in her weekly hot yoga class. On the weekends she's usually cooking or eating some kind of brunch, and she enjoys trying out new recipes with her housemates – especially since shaking off student habits, like mainly surviving off pasta. Above all, she's a firm believer in keeping a balance between the gym and gin. Find out more about Lauren's experience here: https://www.linkedin.com/in/lauren-dawes-b4416aaa/