On The Wall is a documentary series where we follow some of our top Myprotein athletes in the run-up to big events, showing what it really takes to be the best of the best.
These inspiring individuals truly embody what it means to be Forever Fit.
Zack George is the UK's Fittest Man.
For nearly 7 years of his life he's been working towards one specific goal — to compete in the functional fitness games, which are renowned worldwide as the definitive test of fitness.
National champions from over 120 countries across the world all compete for the prestigious title of being the "Fittest On Earth" as well as over $2 million in prize money.
Versatility is vital — competitors are required to be the best of the best in a wide range of disciplines as the events include long swims, obstacle courses, 1-rep-max lifts, handstand walking, and various gymnastic skills. It's the ultimate test of strength, technique, endurance, and speed.
After winning the qualifying competitions in the UK — earning the crown of UK's Fittest Man — Zack was on course to compete in the 2020 worldwide games this year.
No one could have predicted a global pandemic and nationwide lockdown would put an end to that dream.
Some might have been crushed — and understandably so. Not Zack.
He didn't let the disappointment distract him from his long-term goals and just a few days after the announcement he'd already picked himself up and readjusted his vision to 2021.
In this exclusive insight into his life and training, his unwavering dedication to the sport shines through. It's clear he's already turned this setback into something to fuel his determination for bigger and better things in the future.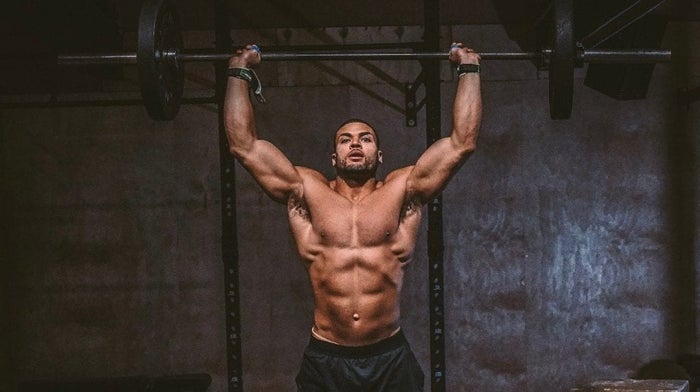 Lauren is an English Literature graduate originally from the South. She's always loved swimming, has discovered the power of weight training over the past few years, and has lots of room for improvement in her weekly hot yoga class. On the weekends she's usually cooking or eating some kind of brunch, and she enjoys trying out new recipes with her housemates – especially since shaking off student habits, like mainly surviving off pasta. Above all, she's a firm believer in keeping a balance between the gym and gin. Find out more about Lauren's experience here: https://www.linkedin.com/in/lauren-dawes-b4416aaa/