A lot has happened in 2020. Why focus on the negatives though? What are some good things to have happened in 2020?
Well, with people exercising more often and free world-class Instagram cooking classes, loads of amazing things have been happening in health and fitness. You just might not have realised it yet.
PE with Joe
After schools around the world closed, Joe 'The Body Coach' Wicks started a daily challenge of 30-minute HIIT sessions on YouTube. He's been streaming live at 9am every weekday since 23 March to keep children fit. Every morning on his YouTube for three months and he's still not stopped. He's been making PE fun again — even for those of us who are way past school age.
The best thing though: introducing health and fitness to kids early could start a habit that lasts the rest of their lives. So PE with Joe in 2020 could have new generations of people working out in 2021 and beyond.
Run For Heroes: Running for the NHS
People have been running to support NHS workers. A charity, Run for Heroes, has been encouraging people to run, walk, cycle or jog 5km and donate £5 afterwards. Their original goal was £5000.
As of now, they've raised £5,507,725.81. A truly amazing health and fitness achievement from 2020. Good job to everyone who took part.
People are exercising and cooking more than ever
Myprotein recently did a run-down of a YouGov survey on the UK's changing health and fitness habits. And good news: 6 million more Brits are doing daily exercise. On top of that, there has been a general trend to more frequent exercise sessions.
People are also cooking more than ever. In this survey, 64% of people reported a change in their eating habits. And according to another poll, this change is people cooking fresh food from scratch.
1 in 5 people said they are now doing it daily. And 89% of people said that they are going to keep this up after things go back to normal.
Since our everyday habits have such a huge effect on our overall health, both of these are great things to have happened in 2020.
And all this extra cooking is even better when you have the technical knowledge for it…
Free cooking classes from different world-class chefs
Since they've had more time at home, chefs worldwide have been using it to teach us their skills. Even Gorden Ramsay has been more active with his Ramsay in 10 segments on insta.
He's been teaching us how to cook some classic home favourites like curry and bangers 'n mash. We've even been doing some home cooking tutorials ourselves, like this one above with @katijfit — who doesn't love a good crumble?
By the end of 2020, we might be world-class chefs ourselves.
Spotify started a wellness playlist
Spotify started their personalised Wellness playlists on 27 April 2020. It even has yoga and exercise playlists. So, along with their workout playlist, you can use music to help improve your overall wellbeing.
Listening to nature sounds and chilled ambient music helps us feel healthier for sure. And according to Spotify, the last few months have also been helping people stay healthy with an increase in cooking podcast plays. You can check out one of our playlists above too.
That's not the only thing though — they saw 135% more plays on The Police's 'Don't Stand So Close to Me.' So people are taking things in good humour too.
New fitness clothes to wear – new protein to drink
2020 has come through with some new clothes and new protein products because there are no excuses when it comes to innovation. Although it's 2020, we all wish we looked a little bit more old-school sometimes. So, we just launched our new raw range, for that old school athletic meets edgy feel.
We've also launched an awesome collaboration with Swizzels and a brand new Keto Blend that you've got to try. We've been making sure that you can still smash your health and fitness in 2020, which is another amazing thing to have happened this year.
People still reaching their fitness goals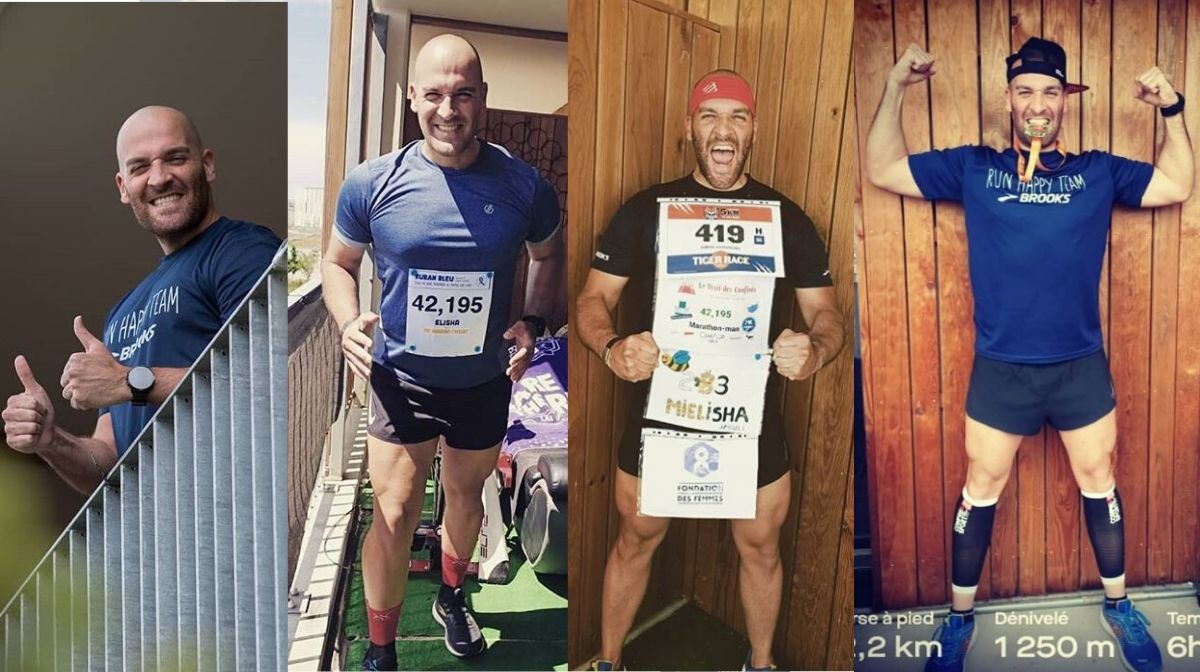 Possibly the best thing to have happened in 2020: that, even through tough times, people are still smashing their health and fitness goals.
We've seen a lot of courage and determination in 2020, especially from healthcare workers, but it's also been amazing to see people complete balcony marathons, climb Everest on their stairs, and achieve a whole load of other amazing fitness goals.
Some people, like our boy Zack George, have been re-directing their energy during lockdown—so even if they can't get their new deadlift PB, they're making personal bests in other places.
The constant reminder of the adaptability, resilience and determination of people has been, for us, one of the best things to have happened in 2020.
Take home Message
It's easy to be negative about not just the last few months but also the whole year. You don't need to be though: this year can still be great.
Regardless of how we feel now, there are positives we can take from 2020 that we could remember forever. So to feel better mental wellness, we should go to bed (and wake up) remembering them.