You'll be daydreaming about these donuts all week.
---
Got a craving for something indulgent and delicious, but don't want to derail all that effort you've put into training? Don't worry, we've got you.
These incredible donuts look and taste just like the real deal – but they're baked instead of deep-fried, cutting out a whole load of unnecessary fat. Plus, they're sweetened naturally with a little maple syrup instead of being packed with refined sugar.
To top it off they're dipped in our irresistibly rich Protein Spread, which isn't only a great source of protein but contains a massive 87% less sugar than supermarket alternatives.
Talk about a treat without the cheat.
Makes 8
Ingredients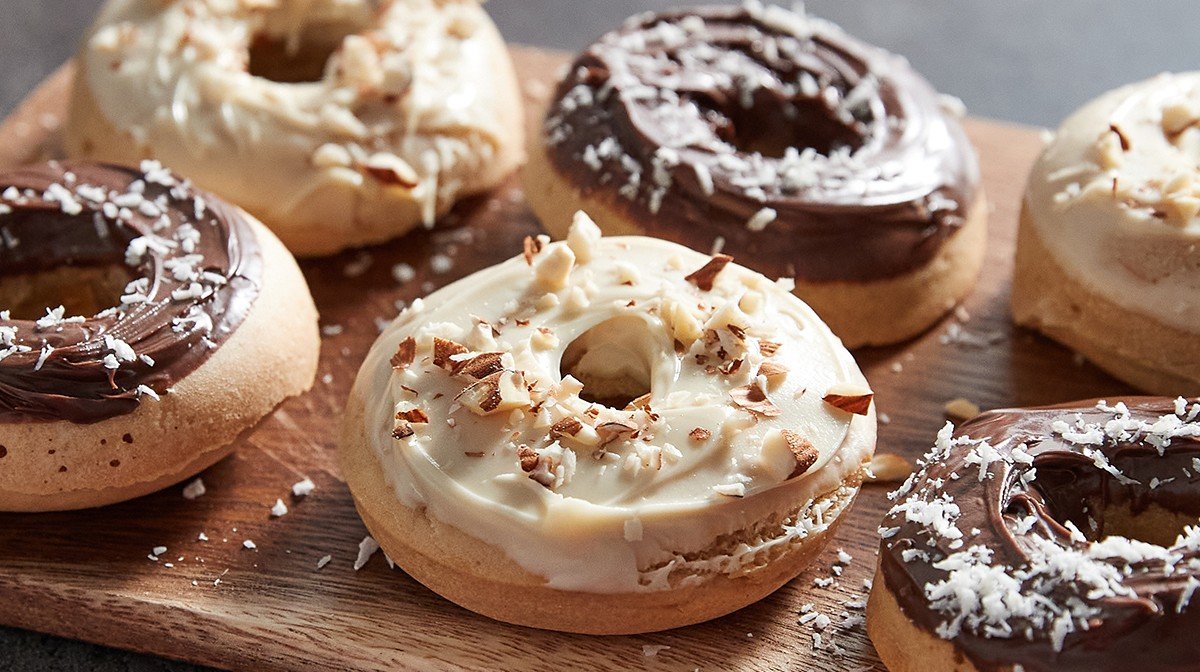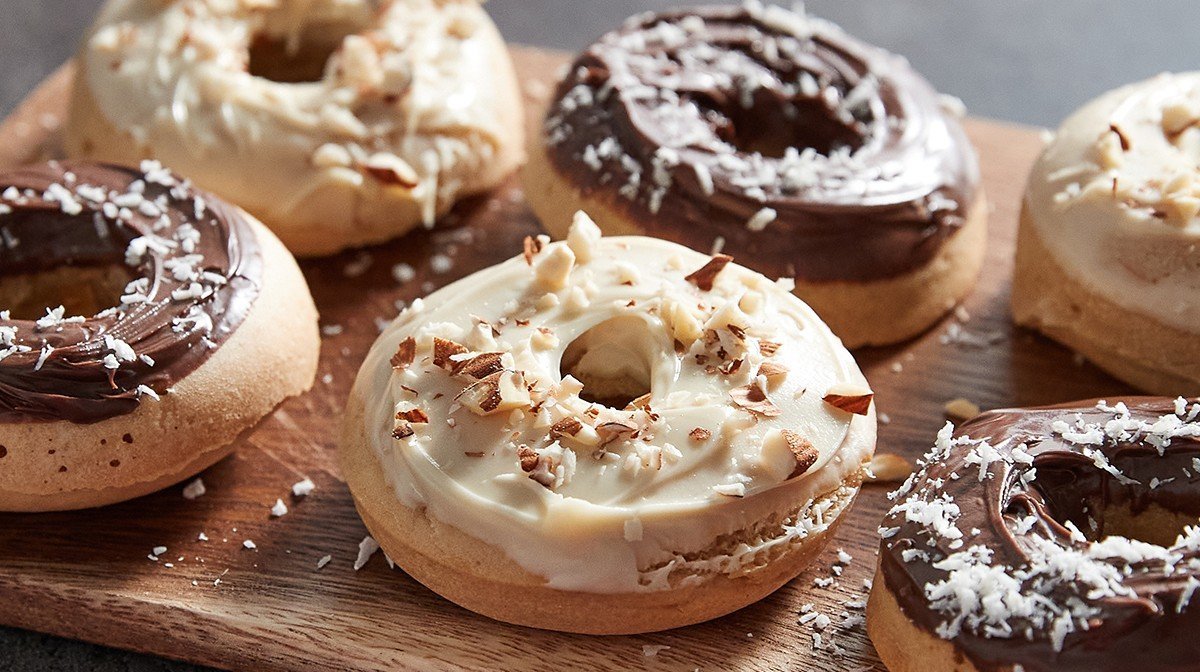 Method
1) First preheat the oven to 180°C.
2) In a large bowl, whisk together the milk, maple syrup, apple cider vinegar, oil, and vanilla extract.
3) Carefully add the flour and mix until completely combined in a smooth batter.
4) Pour into a jug for easy pouring and then fill each donut mould with the mixture.
5) Cook for 20 minutes until the donuts have begun to turn golden brown.
6) Meanwhile, spoon the chocolate hazelnut and white chocolate Protein Spread onto two different plates. Use the back of the spoon to create a smooth even layer of each flavour.
7) Once the donuts are cooked and cool enough to touch, carefully pick up each one and dip into your Protein Spread of choice to coat the top.
8) Sprinkle with chopped nuts or flakes of desiccated coconut and enjoy!