Testosterone is a hormone. It's produced in the sex organs – in the testicles in men and in small amounts in women's ovaries. Testosterone production ramps up during puberty and begins to decrease in mid to later life. The hormone testosterone is also linked to bone and muscle health, fat storage, and red blood cell health. 
Increasing your testosterone levels can increase libido and energy levels and help treat sexual dysfunction. If your levels of testosterone are low, increasing them may also support changes in body mass – leading to the use of testosterone boosters for ergogenic purposes.
Jump to: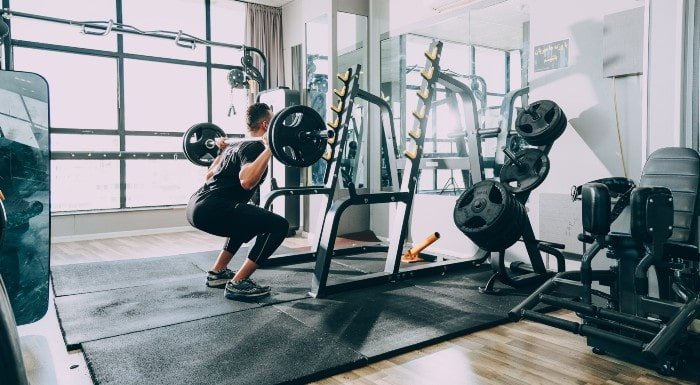 Testosterone & Muscle Mass
When it comes to building muscle, testosterone is a key factor. The powerful hormone is the signal for your body to grow and enlarge your muscles, which is the goal that most of us fitness fanatics strive for. Whilst generally you're stuck with the levels of testosterone your body naturally produces, there are some things you can do naturally to increase your levels of testosterone and thus increase your gains.
Eat Fats
One of the key ways to naturally increase your testosterone levels is by increasing your intake of dietary fats. With that being said, you do need to choose the types of fats you eat wisely. 
Fats such as trans fats are unnatural and should be avoided where you can. 
There are certain foods you should turn to as a source of healthy saturated and unsaturated fats. For example, for saturated fats, you should aim to eat foods such as red meats, eggs and coconut oil, and for unsaturated fats, you should aim to eat foods such as nuts (almonds etc.), avocado, and oils such as olive oil. 
There have been several different studies that suggest eating more fat can lead to an increase in testosterone levels. 
It's important to keep track of how much you are eating though, as an increase in fat intake will lead to an increase in cholesterol intake, and thus could lead to related diseases. If your cholesterol levels are already high, then you should consult your doctor before you decide to up your fat intake. 
Tip: Some studies show that eating more fat can increase testosterone levels, but stick to healthy fats such as red meat, eggs, healthy oils, nuts and avocado.