For some people, sport is their identity. Their commitment to improving every day becomes an integral part of them. So, what happens when this is suddenly taken away? Is it possible to find a way to stay motivated despite their loss of identity?
At Myprotein, we're here to support and celebrate the dedication to your journey through the toughest of times. We know how hard it is to start and keep going — and how easy it is to quit — so we're here to keep you pushing on with our new campaign, Forever Fit.
Because fitness isn't about quick fixes, 30-days shreds, or detox diets. It's about carrying on in spite of the tough times because you know it'll be worth it in the long run.
Olympic swimmer, Kira Toussaint, is one of the incredible people who does just that. This is her story.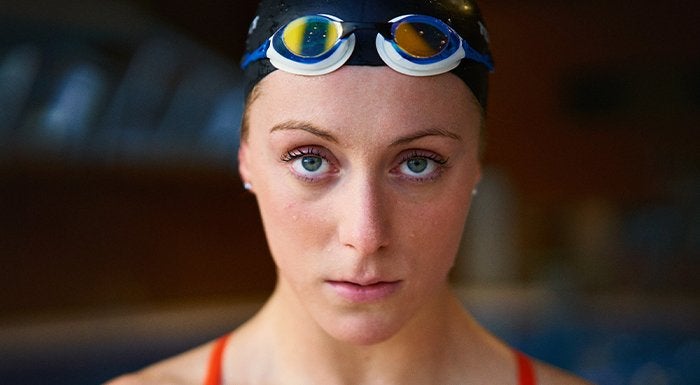 Born to Swim
From six months old, Kira was in the pool with her parents. Her mum, who had won two Olympic medals in swimming herself, now worked at their local pool and often took her to work with her.
By the time she was just six years old, Kira was swimming for her local club and by 12, she was hitting the pool to practise more than three times per week.
"When I was in high school, I was pretty good, but when I graduated, I decided to take a gap year to focus on swimming only."
In that year, she saw vast improvements in her performance. It also happened to be Olympic season, so Kira decided it was time to put herself to the test.
"I ended up missing the Olympics by 0.03 seconds that season. After that, I knew this was what I really wanted to do."
0.03 seconds might not seem like a lot, but to Kira, it was the difference between making the 2012 Olympics and staying at home.
A knockback like this can define who you are and what you'll become. For Kira, it was the first sign of her strength to carry on when faced with what feels like the impossible.
Four years of hard work
In 2016, Kira qualified for the Rio Olympics — she'd finally made it.
"I remember walking into the stadium for the first time and thinking "Wow, this is SO cool!". Also, walking into the Olympic village was something really special — mostly because you see athletes from all different sports coming together."
Competing in the 100m backstroke, Kira finished 18th in the heats, meaning she didn't advance to the semi-finals. Despite being a little disappointed, she'd made it to her first Olympics and didn't intend to stop there.
Her hard work paid off in the 2017 European Championships where she came home with a silver medal in 100m backstroke and a gold medal in the 4x50m mixed medley.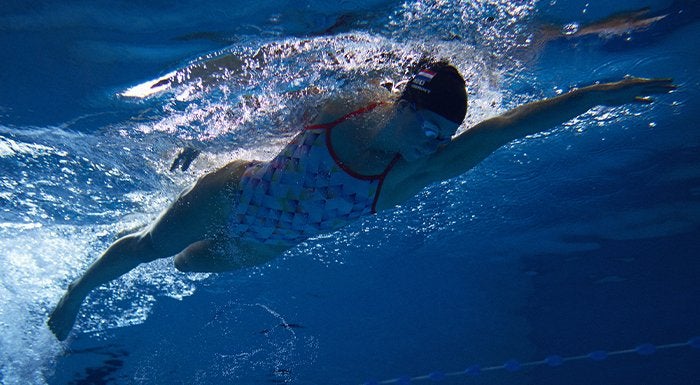 "Swimming was my passion, my life, my everything, but suddenly it was gone."
From the heights of success, Kira's whole world came crashing down when in 2018, when she got a false positive on a doping test.
"A legal medication that I use, called Welbutrin, has a very similar structural formula as Tulobuterol (the substance I tested 'positive' for). It turned out that the testing method that the lab in Beijing used confused Welbutrin for Tulobuterol."
This mistake could have cost Kira her medals and meant a ban from competing for years. This was the biggest knock she'd faced so far. She knew she was innocent, but what did that matter if the evidence and everyone else said you were guilty?
"In the beginning, I lost my whole identity. Swimming was my passion, my life, my everything, but suddenly it was gone."
After coming to terms with the allegation, Kira tried her best to battle through the negative thoughts and fight for her passion.
"The first weeks were the hardest struggle. Who was I without swimming? The thing that kept me strong the most was proving my innocence, and being on a very high level immediately when I was able to swim again."
"They made a mistake. I have had about 15 negative doping tests since then."
Despite the initial evidence being against her, Kira never stopped pushing for her innocence and was cleared of any doping allegations in early 2019.
"I have been competing now for 10 months and it has been great. I have a lot more appreciation for the sport than before this whole situation happened."
Now, she's looking forward to what 2020 holds — the Olympic Games and World Short Course Championships.
"I'm very excited for 2020. At the Olympic Games, my dream is to win a medal, and at the World Championships I want to win."
She ended 2019 on a high, winning 3 gold medals at the European Games, so 2020 certainly looks exciting for Kira.
Kira Toussaint is Forever Fit
"Being forever fit means a lot to me. During the first weeks of my false doping accusation, I had a bad lifestyle, was very unhappy. When I was able to deal better with the situation, I still didn't feel fit. Before that I never realized how amazing it is to have a healthy body — I never want to get back to that feeling. That's why being forever fit means a lot to me."
Find out more about our pledge to keep you Forever Fit.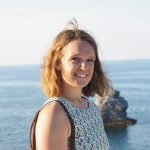 Evangeline is a Veganuary convert and newbie vegan with a degree in English and French from the University of Nottingham. Having recently ditched the meat and dairy, she really enjoys the new flavours and cooking techniques she's encountered on a plant-based diet. She's been shocked by the millions of ways you can use tofu, however still hasn't found a decent cheese substitute! When she's not in the office or eating, Evangeline usually out running or sailing. As a qualified RYA Dinghy Instructor and a marathon runner, she knows the importance of providing your body with the right nutrients for endurance sports as well as a busy lifestyle. Find out more about Evie's experience here.