It may be the start of a new decade, but we're stepping away from the short-lived, unsustainable mentality of "new year, new me". Instead, we're fighting back with our campaign, Forever Fit.
Because fitness isn't about quick fixes, 30-days shreds, or detox diets. It's not something that you punish yourself with in January, and side-line for the remaining 11 months of the year.
It's about investing in yourself, mentally and physically, for the long run.
To help us spread this message, we searched for athletes and ambassadors who live and breathe these principles — people who constantly strive to push themselves, physically and mentally, a little bit further, day after day.
Joshua Buatsi is one of these dedicated individuals. This is his story.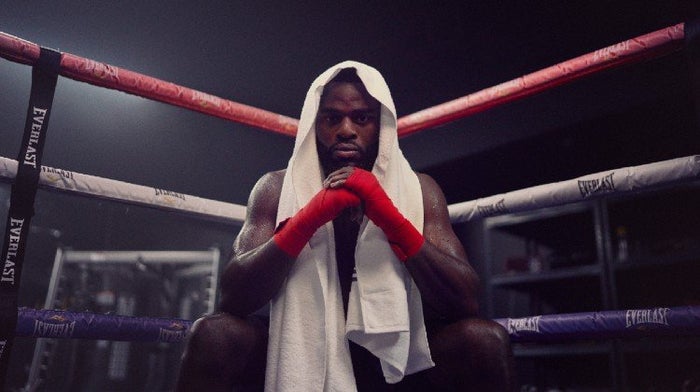 Turning Trouble into a Profession
26-year-old Joshua Buatsi is a professional boxer and has held the British light heavyweight title since March 2019. Born in Ghana, he moved to live in England with his parents and sister when he was 9 years old.
"I can't remember too many exact details but I do remember coming off that plane and thinking, flipping heck it's so cold."
He says that having a few years at primary school gave him time to adjust to living in England, rather than being 'chucked straight into the deep end' of secondary school like his sister was.
"I knew I had come to a place where there were a lot of opportunities, as long as I took advantage and made full use of them."
Joshua was an active child, into sports and running, but didn't pursue anything really that seriously or to a high level. He was more preoccupied with fighting — even as a young boy living in Ghana he was always getting into fights and getting in trouble at school for it — which now you could say was a sign of things to come.
"When I went back to Ghana and saw my aunt that I grew up with, she said she's not surprised that I do boxing for a living."
It wasn't until he was 15 that he even considered boxing though. His best friend had brought round a pair of gloves to try out, and what started as just two friends sparring each other on their estate quickly grew into something that Joshua became dedicated to.
I took boxing seriously from the beginning because I felt that there was nothing fun about letting someone hit you in the face. In my eyes, it was never a hobby.
After that it wasn't long before he'd found a boxing gym and started training properly. His trainer had a militant approach, which at the time Joshua thought was how all boxing gyms were. It wasn't until he'd grown into the sport that he found out there were different methods and ways to train.
Perhaps it's this influence that has got Joshua to where he is today. He says that training isn't something that's just a part of his life, but his whole lifestyle.
"When I travel the first thing I pack is my training clothes. Everyday clothes come after that. When I don't train I do enjoy myself to a degree, but mentally it's difficult to switch off — my brain is racing, telling me what I should be doing."
He admits that's he's always training in some capacity, but thinks it's important to keep his body and mind in check. He's also very aware of and grateful for all the opportunities the sport has given him.
"I've travelled the world because of boxing, experienced new cultures, met some of the most amazing people because of boxing — some of my best friends. Yeah, it's done a lot for me."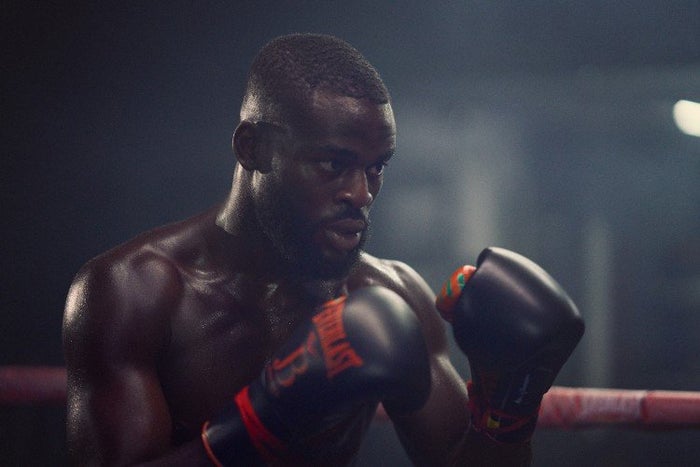 Going to the Games
As soon as Joshua started boxing, he knew straight away that he was training to compete — but he had no idea he was going to make it as far as the Olympics. His trainer, Mark, saw his potential from a very young age though. When Joshua was just 16, he told him that 2012 would be too soon, but that he'd make the 2016 Games. Joshua wasn't convinced.
"I thought, I've only had a handful of fights and you're talking about me going to the Olympics — that's so unrealistic. So I didn't really let myself take note of it."
He admits that he'd dreamed of the Olympics, but firmly considered it as just that; a dream and not reality. At that point it was very early days and he hadn't even made the national team yet, despite being number one in England.
Two years before the 2016 Rio Games, Joshua finally got onto the national team, but even then he didn't let himself believe.
"Getting onto the national team is one thing — but when there's 5 guys ahead of you, you know you're not gonna make it to the next Olympics if it's two years away."
Despite his doubts, not only did Joshua make it to the Olympics and qualify — he won a bronze medal. To this day he remains surprised by this incredible feat, "only God knows how that happened".
Staying Focused
It can be easy to overlook all the work and effort that goes into an athlete's success. We see the finished product in the ring or on the track, witnessing career defining moments without much thought to what happens behind the scenes.
For Joshua, training is still relentlessly hard. He trains twice a day, five times a week — running, sparring, and bag work — always trying to find ways to make it through without taking shortcuts or going easy on himself.
There's nothing fun about the heavy bag. Nothing fun about sparring when you're losing every round. But you find a way to get through it.
He places a lot of importance on surrounding himself with a solid support system too. Before a fight for example, he'll have a good friend, brother and role model praying with him in his changing room. For Joshua, this is an especially important part of getting in the right mindset.
"Of course you've got to do the graft, the training. But as someone who believes in God for my talents, my abilities, my victories, praying gets me into the right frame of mind."
And when it comes to goals, Joshua prefers to focus on immediate, short-term achievements rather than allowing himself to become distracted with more distant dreams.
"Yes, I want to be a World Champion, but everything I'm doing is step-by-step, so right now my goal is to win my next fight. That's the most important thing to me."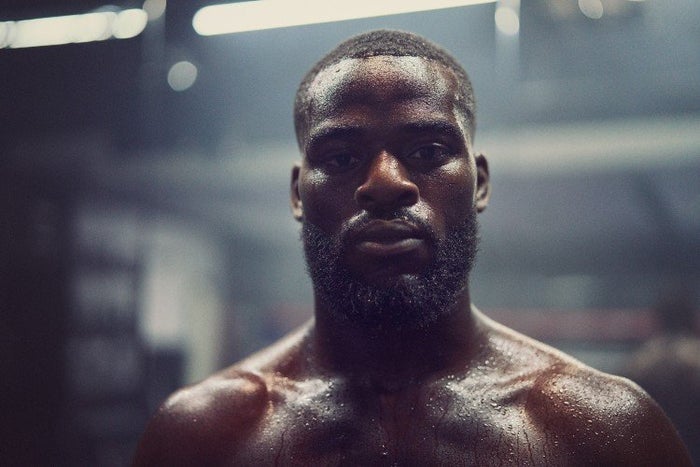 What Forever Fit means to Joshua
"This body that you're in — yes you can do this and that, have fun and party — but we all know health is the most important thing. Without your health, you can't do the things you want to do or achieve.
Whatever goals you have, you need your health to achieve them — so Forever Fit goes beyond me and the other athletes involved. It's a lifestyle and a philosophy for everyone."
Find out more about Forever Fit here.
Discover more Forever Fit stories here:
Lauren is an English Literature graduate originally from the South. She's always loved swimming, has discovered the power of weight training over the past few years, and has lots of room for improvement in her weekly hot yoga class. On the weekends she's usually cooking or eating some kind of brunch, and she enjoys trying out new recipes with her housemates – especially since shaking off student habits, like mainly surviving off pasta. Above all, she's a firm believer in keeping a balance between the gym and gin. Find out more about Lauren's experience here: https://www.linkedin.com/in/lauren-dawes-b4416aaa/