There's nothing worse than rushing around on an empty stomach — especially if you've got a big training day planned.  
We know that not all of you have hours to spare creating perfectly macro-balanced protein balls rolled in crushed almonds and packed lovingly into a snack box, so we're on hand to help you out when you (and your stomach) needs it most. 
In fact, we know this feeling so well, that we've come up with 3 brand-new snacks to haul in the hangriness and keep you on top form until teatime. Why these 3? Because we think there are 3 times of the day when there's just no making it through without a solid snack.  
1. The breakfast-time rush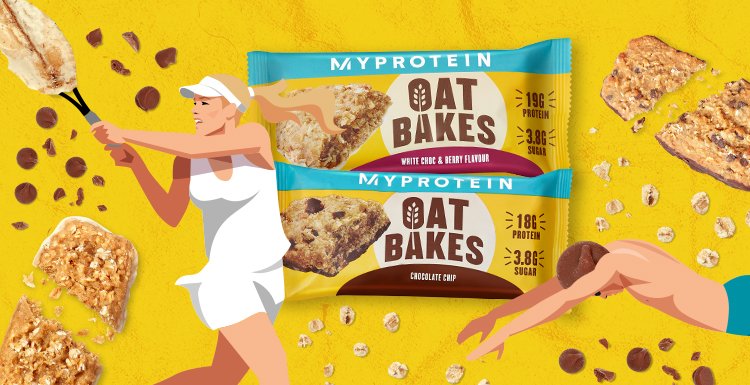 If you're an early riser, you might love to squeeze in a workout before you head to the office. What you probably love a whole lot less is lasting the commute without a high-protein and carbohydrate snack.  
Walking into the office after a workout and having to deal with your boss's long list of to-do's is just a big no-no on an empty stomach. Before you let that stomach rumble echo across the office, you need to reach for an Oat Bake. 
This tasty soft-baked bar makes the perfect morning snack, packing 18g of protein and only 3.8g of sugar to help keep you full until lunchtime hits. 
Coming in two flavours — Chocolate Chip and Berry + White Choc Chip — this snack can be shoved into your bag and demolished at a moment's notice to help you keep your macros and your morning on track.