High Protein Chocolate Mousse
Got a chocolate craving? Don't sacrifice your diet; check out this amazing high protein chocolate mousse recipe! This chocolate mousse is super easy to make with a light and fluffy texture.
Ingredients
You will need:
4 Tablespoons of Sweetener
2 Large Whole Eggs
2 Scoops, 60g of Whey protein Powder
50g of Unsweetened Cocoa Powder
Preparation
Step One
Start by separating the eggs from the yokes and put in separate bowls.
To the yolks add the cocoa powder, whey protein and a few drops of water to make a paste.
Step Two
Next whisk the egg whites until light and fluffy and then a spoonful at a time of the sweetener once stiff start folding the egg whites into the chocolate paste, once all the mix is combined spoon the mixture into you serving bowls and place in the fridge.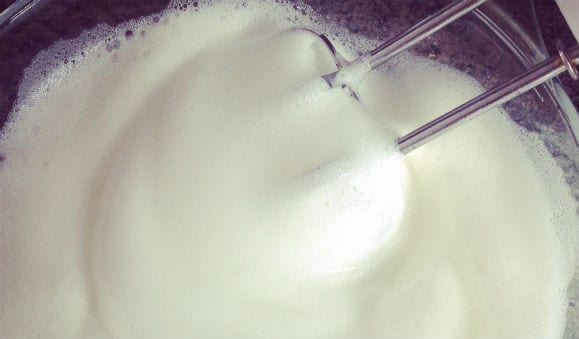 The Eating
They will take 3 hours to set and can last up to 2 days in fridge.
Serving suggestions –
Sprinkle the top with coconut
Add whipped cream also to up the protein content you can add a scoop of vanilla whey protein to the cream mix.
Macros – based on mixture serving 4 people
Per Serving:
Calories – 120
Carbs – 8
Fat – 5
Protein – 18
For more recipes click Here.
To buy our Impact Whey Protein click Buy now.