Fish & Rice Recipes | High Protein Kedgeree Meal Prep
Looking for quick fish & rice recipes? This ultra-speedy kedgeree makes a serious meal prep upgrade from your plain chicken and broccoli.
Take a look at the macros at the bottom of the recipe, and don't forget to check out more delicious and easy fitness recipes.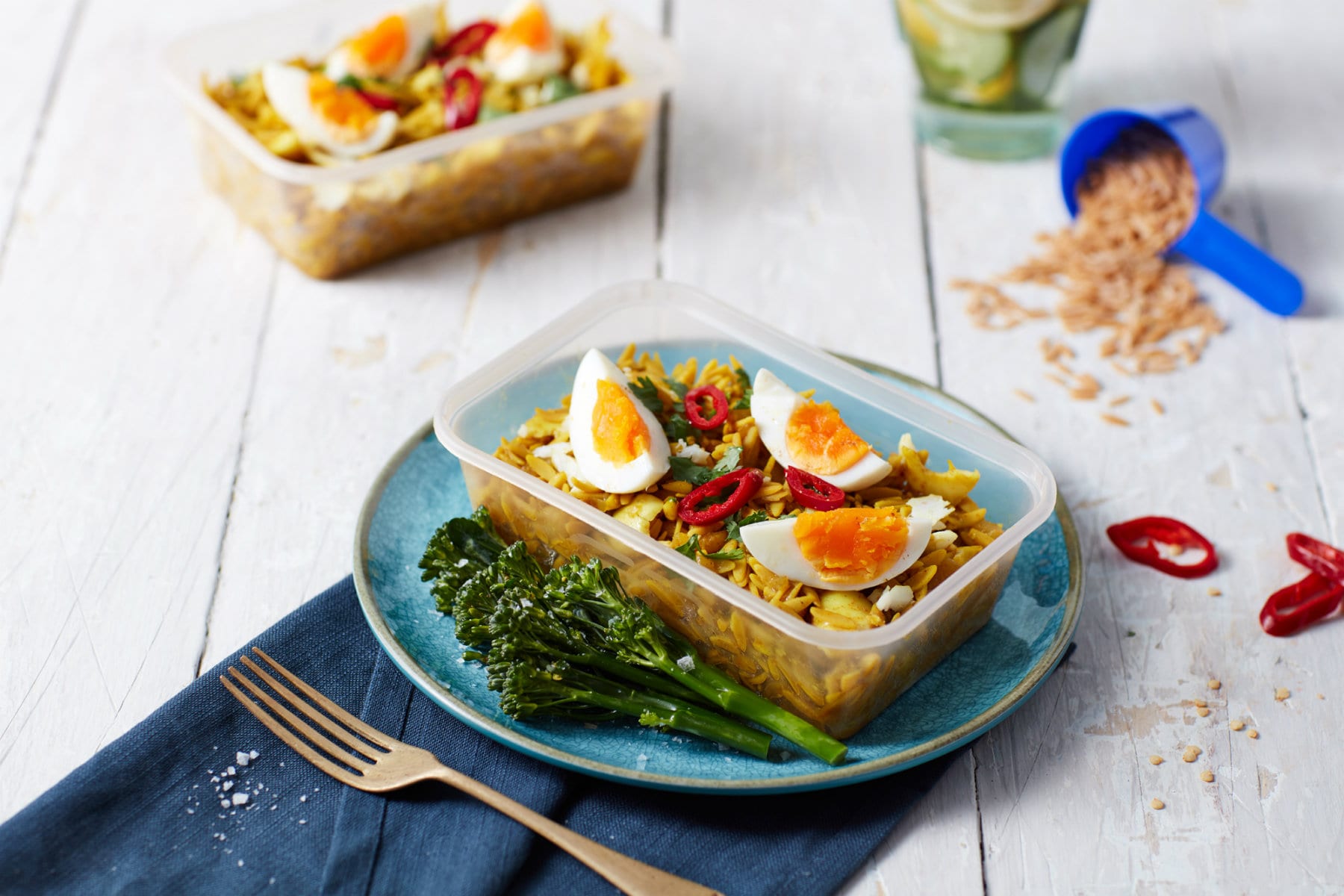 Makes: 3 meals
Ingredients
2 fillets smoked haddock
1 tsp. Coconut Oil
1 white onion (finely chopped)
1 tsp. turmeric
1 tsp. ground coriander
1 tsp. medium curry powder
3 hard-boiled eggs (peeled and quartered)
150g cooked wholemeal rice
Handful fresh coriander
Method
1. Place the smoked haddock into a large frying pan over a medium heat. Cover with an inch of water. Bring to the boil then turn the heat down and simmer for 5 minutes. Once cooked, remove from the heat and break apart into chunks. Set aside.
2. Pour the water out of the pan and add the coconut oil. Add the chopped onion and simmer over a medium to low heat for 5 minutes until golden.
3. Add the turmeric, ground coriander and curry powder and cook for a further 30 seconds, stirring occasionally.
4. Add the cooked rice and haddock and stir. Heat through, then add the boiled eggs and stir again. Transfer to meal-prep containers and serve with your choice of vegetables.
Enjoy this recipe? Check out more delicious and easy fitness recipes.