Working from home can really ramp up your daily snack cravings.
---
It's hard to know whether you're actually hungry or if you just need something to pass the time between Skype calls and answering emails.
You've been eating healthily all day, then it comes to mid-afternoon, or perhaps post-workout, and the munchies strike. We've all been there. At the time, it might seem like a good idea to scoff a couple of chocolate bars or a family bag of crisps in one go, but deep down you know you'll regret it straight after.
Whether you're a victim of mid-afternoon biscuit temptations or you often find yourself hankering for a post-dinner chocolate bar (or two), there are healthy alternatives for your favourite guilty pleasures – that still pack all the flavour.
From the best chocolate bar smart swaps to your favourite afternoon dunk, here are the best snack alternatives to satisfy every single one of your cravings.
There's no doubt about it, this is the perfect snack for your coffee breaks. Our chocolate-covered wafer bar guarantees a sweet protein hit – with 90% less sugar than the market leader.
Made with real milk chocolate and double the protein as supermarket alternatives, grabbing a Protein Break Bar to satisfy your sweet cravings is a no-brainer.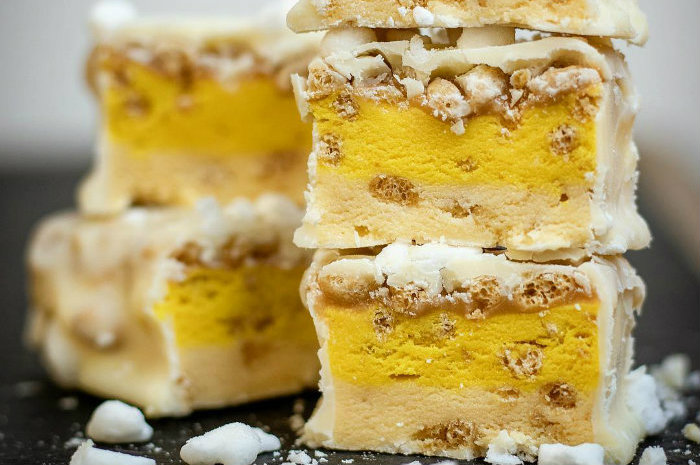 If you're the kind of person that daydreams about having a big slab of sponge cake while trying to stick to your training plan, then it's more than likely that a protein bar as an alternative won't really come close. Until now, that is.
Our Layered Bar not only comes in Birthday Cake flavour for a start, but it's stacked with such incredible texture and taste that you'll find it hard to believe it's a 'healthy' alternative. But with 21g of protein and less than 3.5g of sugar per bar — you really don't need to pass up a second helping of this treat.
Choose from four super-indulgent flavours — Birthday Cake, Cookies & Cream, Chocolate Sundae, and Lemon Meringue.
We all know that everyone's main priority at Easter is to consume as much chocolate as possible. Chocolate for breakfast is suddenly completely acceptable — in fact, it's encouraged.
Of course, we wouldn't expect anyone to deny themselves this pleasure. We're fully on board with all the Easter egg madness, which is why we've created this incredible seasonal treat to keep you topped up on protein while you indulge.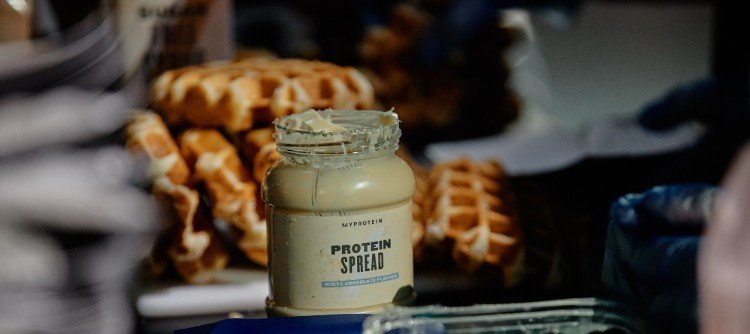 Calling all chocolate lovers — we're spreading the ultimate chocolatey joy with this totally irresistible spread. Not only is it available in classic Chocolate Hazelnut, but you can also choose from Milk Chocolate and White Chocolate too.
Made with quality whey protein, it's also got a whopping 87% less sugar than supermarket alternatives. You know the one we're talking about.
Spread it on toast, rice crackers, your favourite fruit — or straight out of the tub, one spoonful at a time.
5. Best Flavour Booster: FlavDrops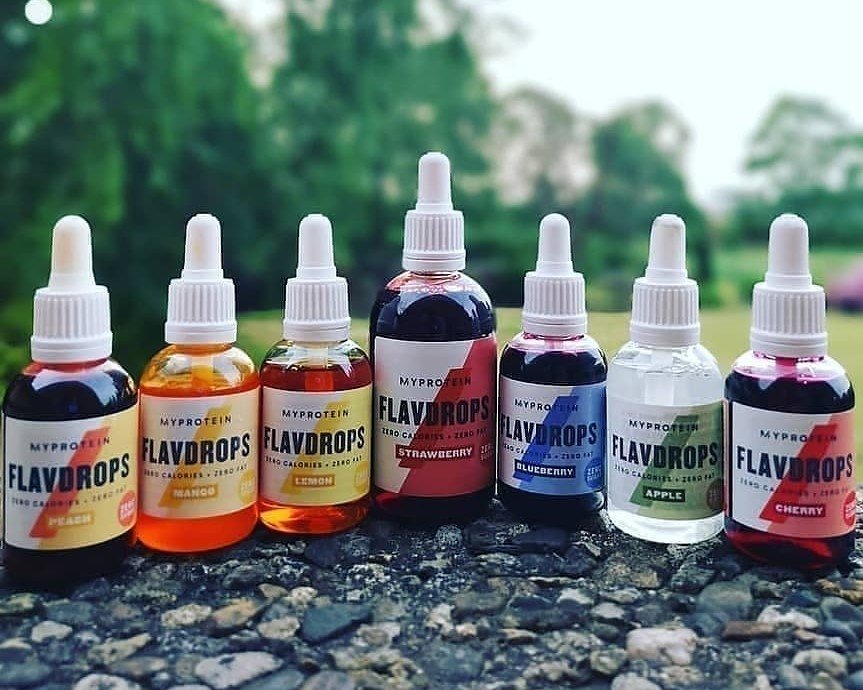 Looking to cut down on your sugar intake without losing the delicious sweet taste? Flavour your snacks and drinks naturally with FlavDrops – the zero-calorie taste enhancer that makes coffees, smoothies, shakes, porridge, and drinks taste delicious.
With over 20 flavours like Chocolate Peanut Butter, Maple and Mocha, FlavDrops contain 0kcal, 0g of sugar and 0g of carbohydrates, making them ideal for satisfying sweet-tooth cravings any time of the day.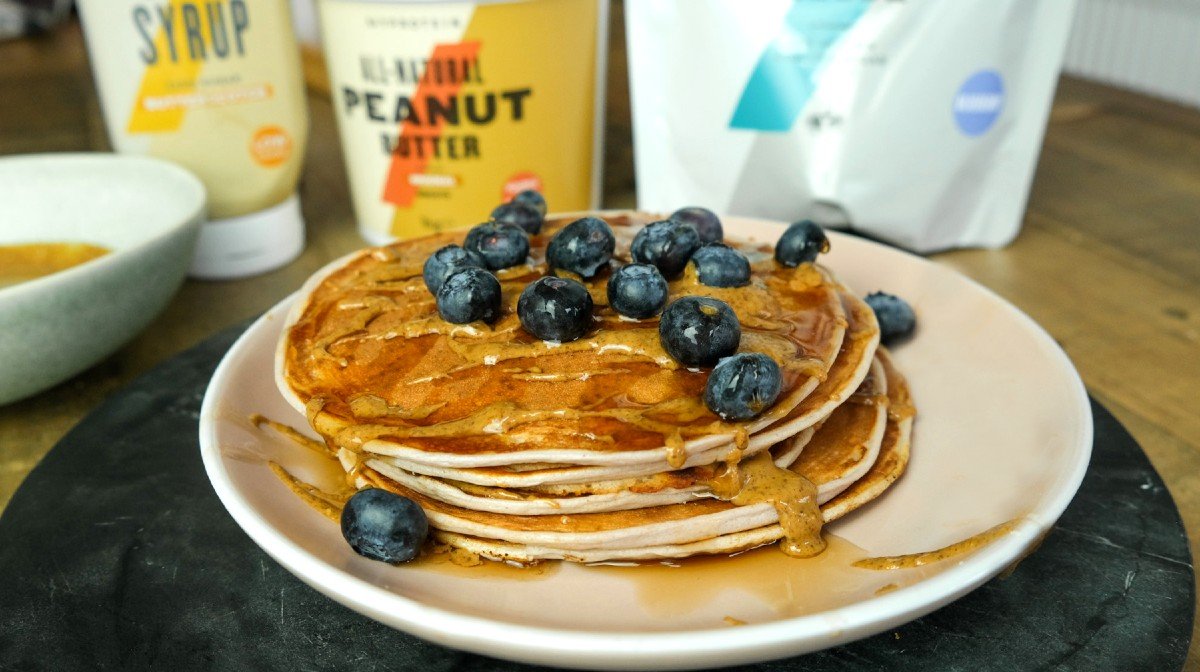 Gone are the days when pancakes had to be jam-packed with the same amount of carbs as your average 12" pizza – protein pancakes are now the breakfast and post-workout food for all fitness buffs.
Packed with a huge 34g of protein per serving, these easy-to-make protein pancakes are the perfect high-protein choice for breakfast, lunch, dinner and dessert.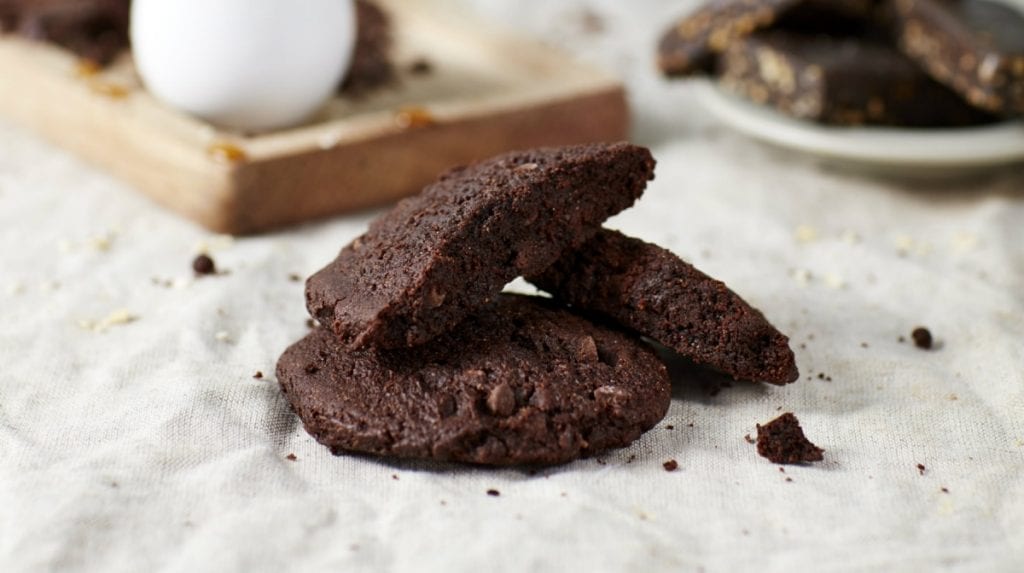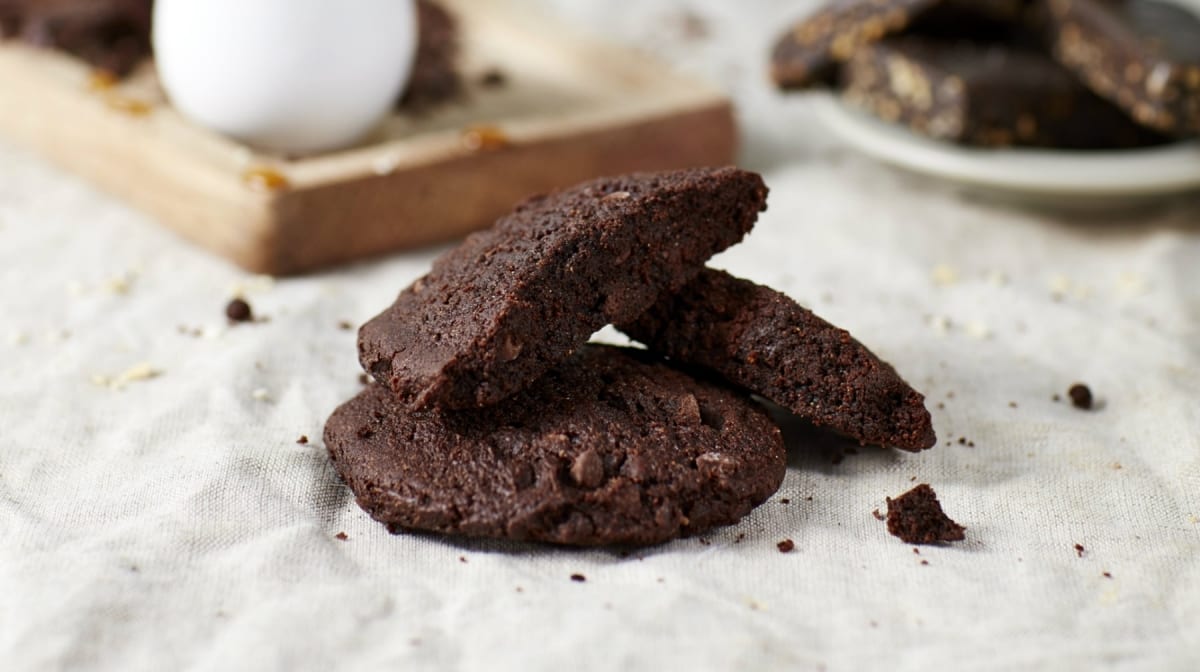 Once you have one of these, there's no going back – you'll never want your biscuit tin to be without a Baked Protein Cookie again.
Created with a rich dough and a generous sprinkling of dark chocolate chunks, these have a truly indulgent taste – and they pack in 13g of protein. Oh, and this is from plant-based sources, so these cookies are totally vegan-friendly. Thank us later.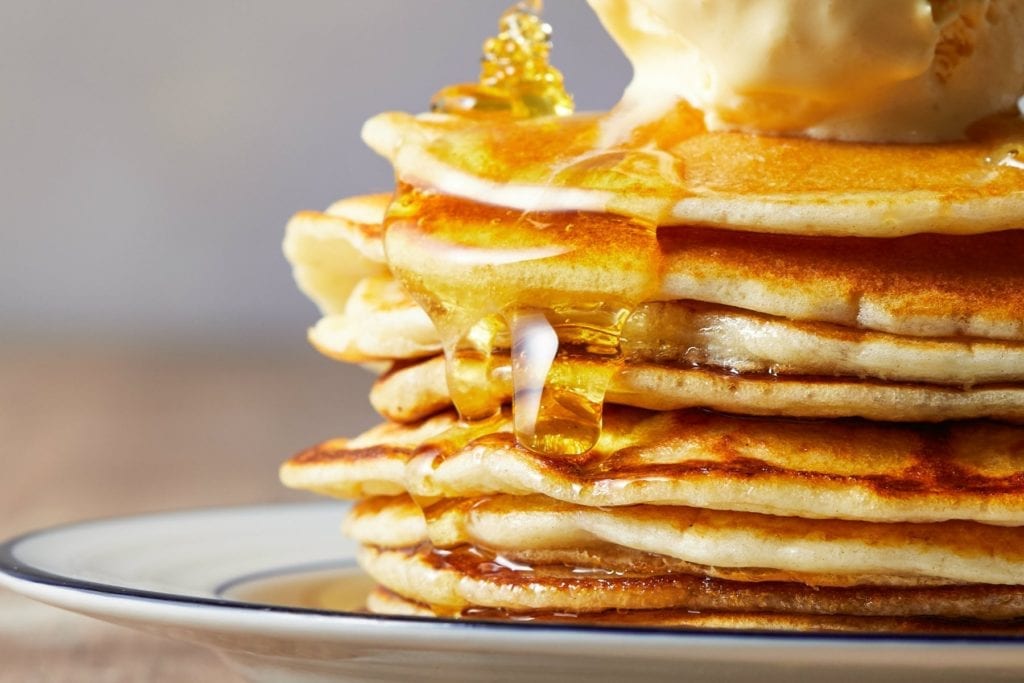 Delicious toppings that actually fit in your diet are hard to come by, but this Sugar-Free Syrup delivers and then some.
Sugar-free, fat-free swaps for all-time favourites like Maple, Butterscotch, and Blueberry – these were made to transform your pancakes, yoghurts, and desserts.
9. Best High-Quality Protein Bar: Carb Crusher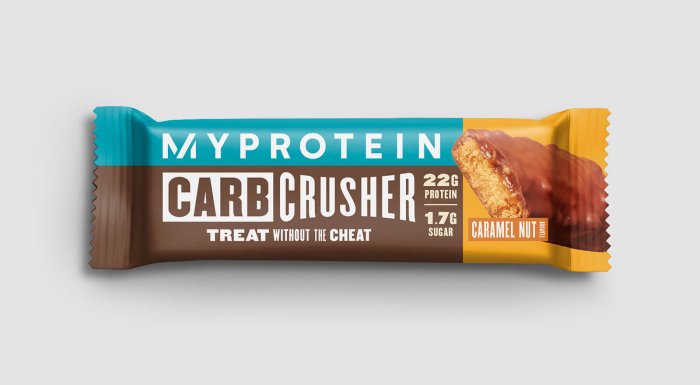 These are the answer to your cravings.
Each Carb Crusher is packed with an impressive 21g of high-quality protein, alongside 20 essential vitamins and minerals. These triple-layered, crispie-topped wonders are low in sugar too.
With flavours like Caramel Nut, Strawberry Cheesecake, Peanut Butter, Fudge Brownie, and Dark Chocolate and Sea Salt – you'll find it hard to believe these indulgent bars are actually good for you.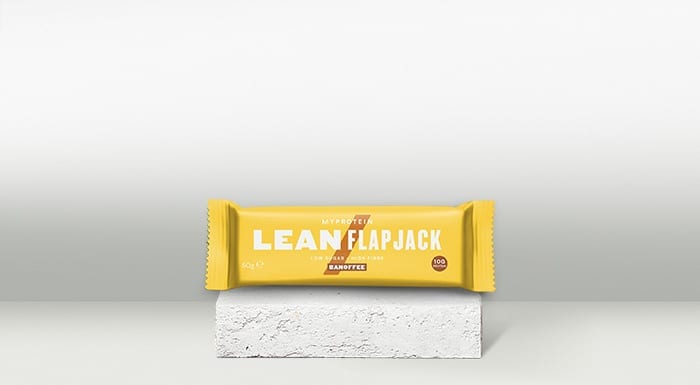 The Lean Flapjack, which comes in Chocolate or Banoffee, comes onto the list with less than 2g of fat and just 1.3g of sugar per bar.
These baked rolled-oat sensations are high in fibre and will satisfy your sweet cravings while packing a 10g of high-quality protein.
Need something for when the chocolate cravings come calling around 8pm when you're in front of the TV? Don't worry, we've got it covered.
These melt-in-the-mouth sensations are packed with 6.7g protein, thanks to an innovative protein-enriched peanut filling. They also have a considerably reduced sugar content compared to the current market leader.
You'll go nuts for them, trust us.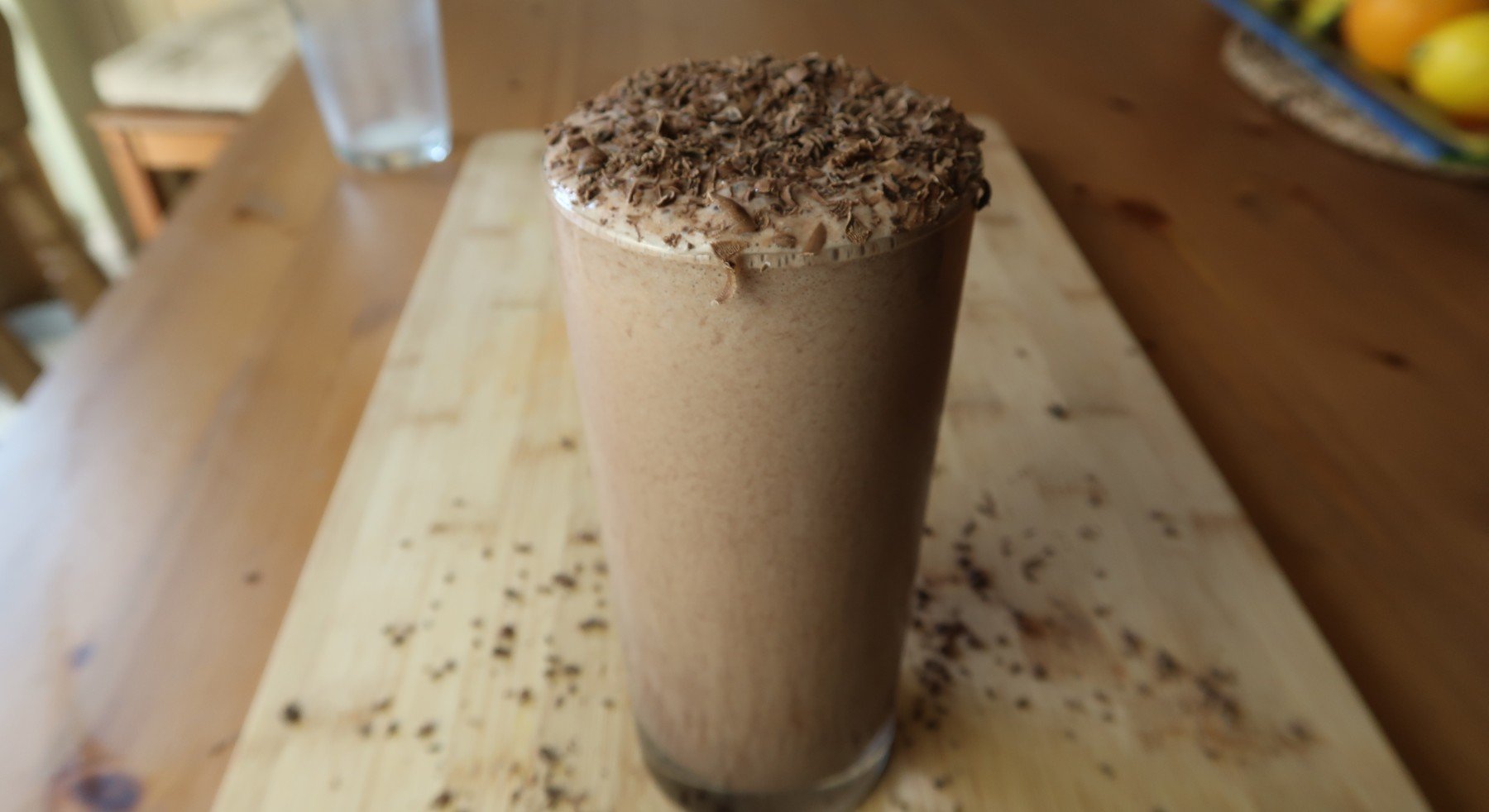 Find yourself daydreaming about those thick, chocolatey milkshakes that are just teasing you from the fridge aisle in the supermarket? They may look innocent, but each one is a fast-track to maxing out your recommended sugar intake for the whole day.
Our delicious new flavour of Impact Whey Protein, Creamy Chocolate, is something to hit that spot — while delivering over 20g of protein with minimal carbs or sugar.
Take-Home Message
If you often find yourself reaching for the biscuit tin during the day, then satisfying your cravings with healthier snacks can be a great way to stay on track with your goals. Swapping for a nutritional snack will make sure you don't derail the workout progress you've been making while providing a helpful boost to your macronutrient intake.