These high-protein treats are the perfect solution to snacking temptations.
---
Hands up if you've been visiting the kitchen on the hour, every hour since working from home. Yep, us too.
These super-simple cookie dough bites are ideal to satisfy your sweet-tooth, without leaving you full of regret.
They're high in protein and free from any refined sugar, plus we've switched in our incredible Powdered Peanut Butter which has the exact same taste, just with a massive 70% less fat than the regular kind. We're nuts about it.
Made in literally a matter of minutes, you'll be enjoying delicious balls of cookie dough goodness before you know it!
Get rollin'
Makes 8-10
Ingredients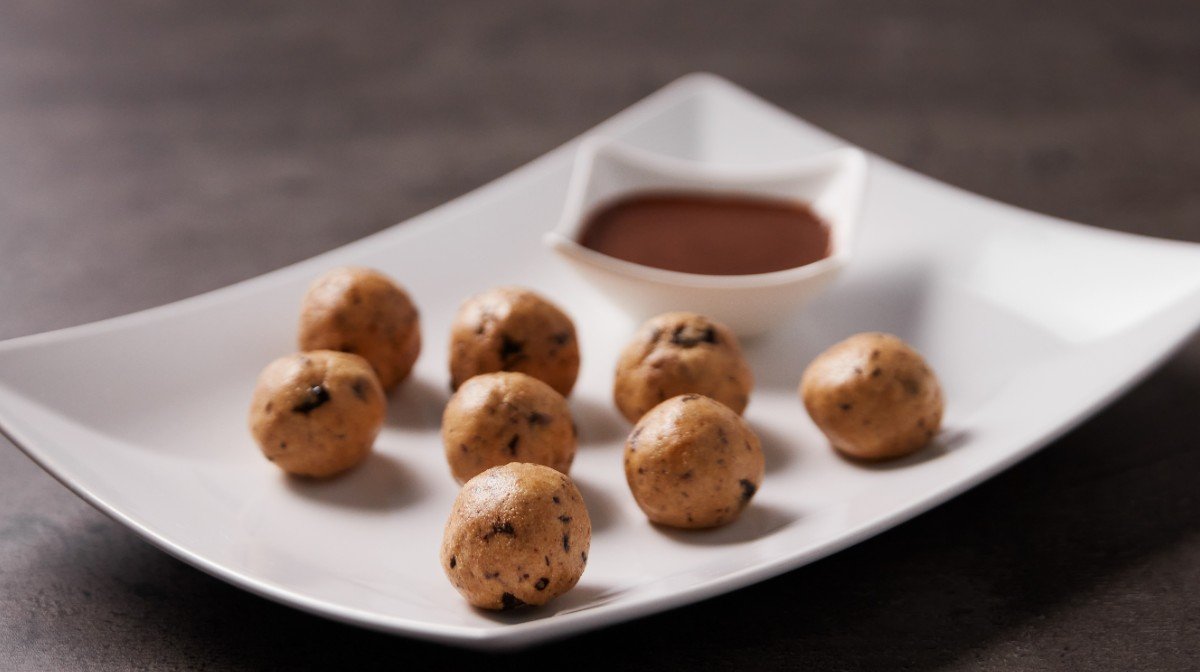 Method
1) Add all of the ingredients to a small bowl and use a fork or spoon to combine them all.
2) Once evenly combined, take a spoonful of the mixture and gently roll it into a ball using your hands.
3) Repeat for the remainder of the mixture until you have 8-10 evenly sized balls.
4) Enjoy as they are any time you need a little protein boost, or if you're feeling a little more indulgent try dipping them in some melted chocolate.