It's a well-known fact that adding peanut butter to something is a sure-fire way to improve it, and this cheesecake recipe is no exception to that rule. Brace yourselves for a truly elite dessert from Niall Kirkland.
Made with a few healthier alternatives, such as low-fat spread in place of butter, and zero fat Greek yoghurt in place of full-fat cream, it really is a treat without the cheat. Not to mention it's a sweet way to top up on your daily protein intake.
With the festive season in full swing now, this simple recipe is a great one to have on standby for entertaining friends and family.
Serves 10
https://youtu.be/30ZwGvXAuu4
Ingredients
For the base:
8 digestive biscuits (crumbled)
2 tbsp. low-fat spread (melted)
1 tbsp. honey
For the filling:
For the toppings: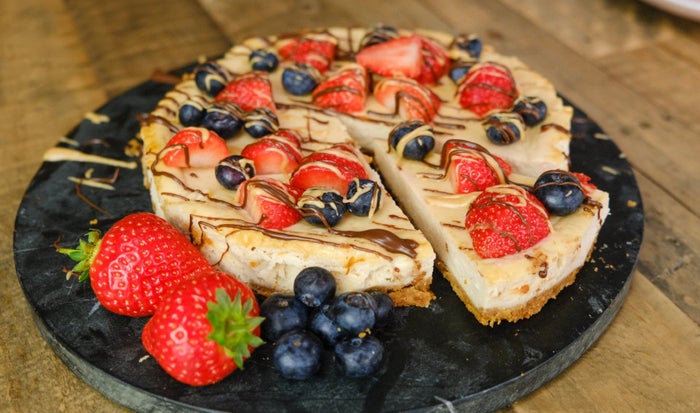 Method
Preheat your oven to 175°C/350°F.
Firstly, break your biscuits up into fine crumbs. You can do this using a sealed bag sandwich bag and a rolling pin to bash them, or use a food processor.
Mix the crumbs in with the melted spread and honey.
Next, transfer the biscuit mixture to a lined 8x8 cheesecake tin. Gently flatten and press your biscuit base down with a spatula or your hands, then press the base down firmly with a flat object such as a glass or ramekin.
Bake your biscuit base for 10 minutes and remove from the oven.
Meanwhile, add your cream cheese, egg whites, Greek yoghurt, protein powder, peanut butter and honey to a large mixing bowl and stir well until combined.
Next, add the cheesecake filling to your baked biscuit base, spreading the filling so it sits evenly. Smooth over the top and place in the oven.
Bake for 20 minutes at 175°C, then lower the temperature of the oven to 150°C and bake for another 10 minutes.
Remove the cheesecake and leave to cool, before placing it in the fridge for at least three hours.
After it's fully cooled, you can decorate with whatever toppings you fancy. I've drizzled mine with plenty of melted peanut butter and chocolate hazelnut Protein Spread and then topped with slices of strawberries and blueberries.
Enjoyed this recipe? Try these next…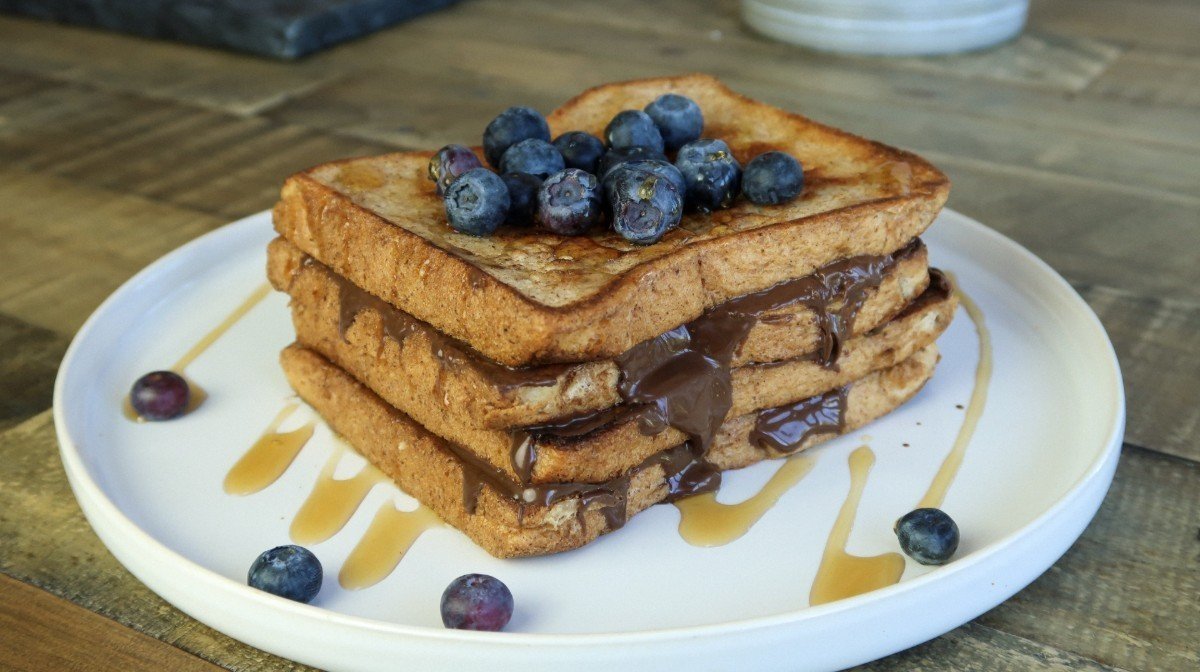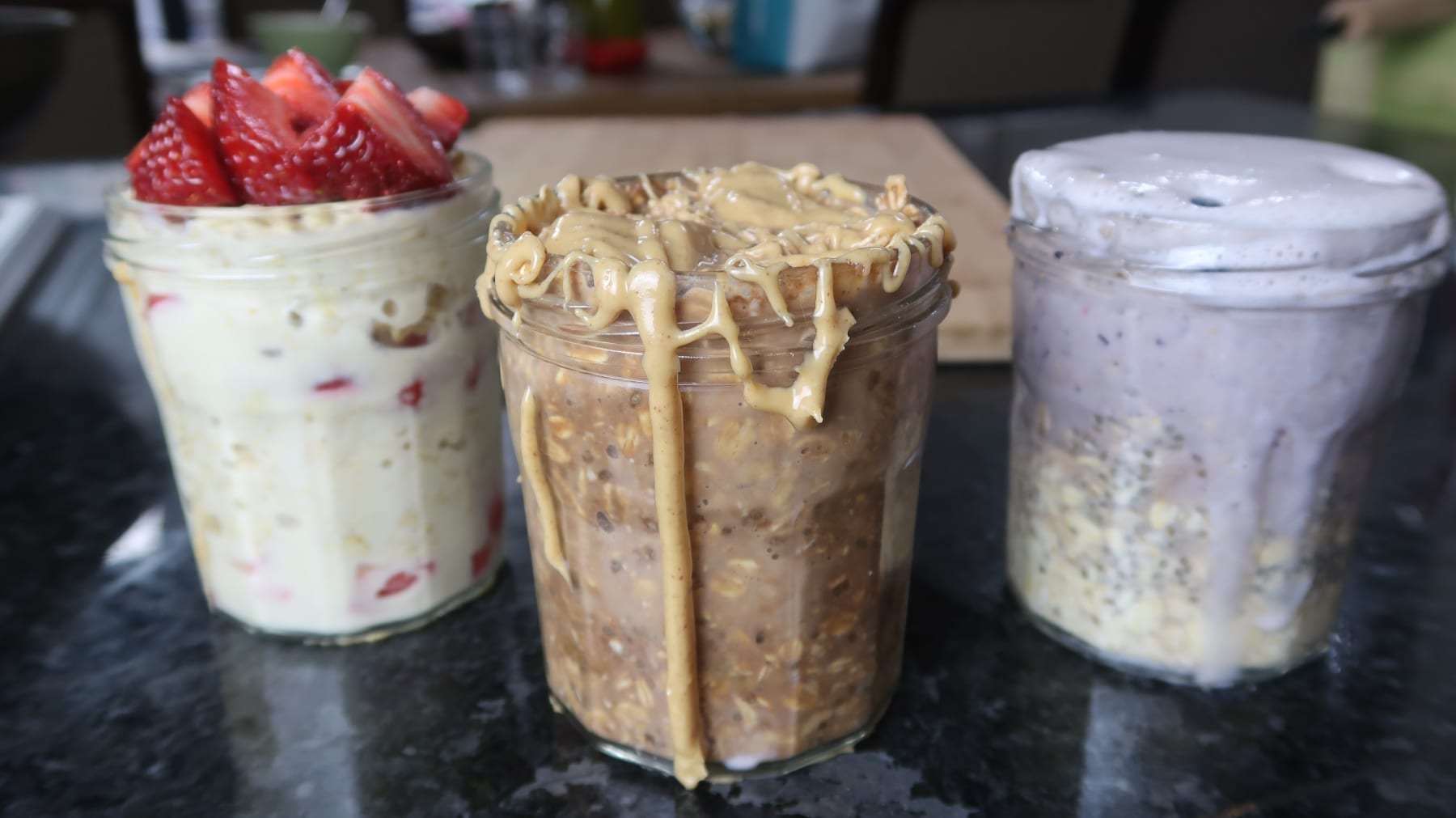 Nutritional info per serving:
| | |
| --- | --- |
| Calories | 218 |
| Total Fat | 11g |
| Total Carbohydrates | 18g |
| Protein | 10g |
Lauren is an English Literature graduate originally from the South. She's always loved swimming, has discovered the power of weight training over the past few years, and has lots of room for improvement in her weekly hot yoga class. On the weekends she's usually cooking or eating some kind of brunch, and she enjoys trying out new recipes with her housemates – especially since shaking off student habits, like mainly surviving off pasta. Above all, she's a firm believer in keeping a balance between the gym and gin. Find out more about Lauren's experience here: https://www.linkedin.com/in/lauren-dawes-b4416aaa/