Some days, you just need comfort food from your childhood.
---
We're not sure what makes a fish finger sandwich so damn good but there's just no denying that they can fill you with instant happiness. Simple carb-y pleasure at its best.
This fool-proof homemade recipe from Niall Kirkland is such an easy way to get your fix with proper chunky, quality fish fingers and all the delicious extras that you could want. Forget those limp freezer section offerings, you'll never go back to those once you've tried this.
It's the perfect indulgent lunch or dinner to brighten up those gloomy, grey days — it won't take you ages to put together and will most definitely hit the spot. Oh, and it packs in over 40g of protein too. Winning.
Serves 2
Ingredients
For the fish fingers:
2 cod fillets
Salt and pepper to season
100g breadcrumbs
2 eggs (beaten)
50g flour
1 tbsp. coconut oil
For the tartare sauce:
1 heaped tbsp. Greek yoghurt
1 tbsp. light mayonnaise
Zest of 1 lemon
Squeeze of lemon juice
2 tbsp. chopped parsley
To serve: 
4 thick slices of bread (or try switching for a pitta bread if you to keep it lighter)
Mixed leaf salad
Cherry tomatoes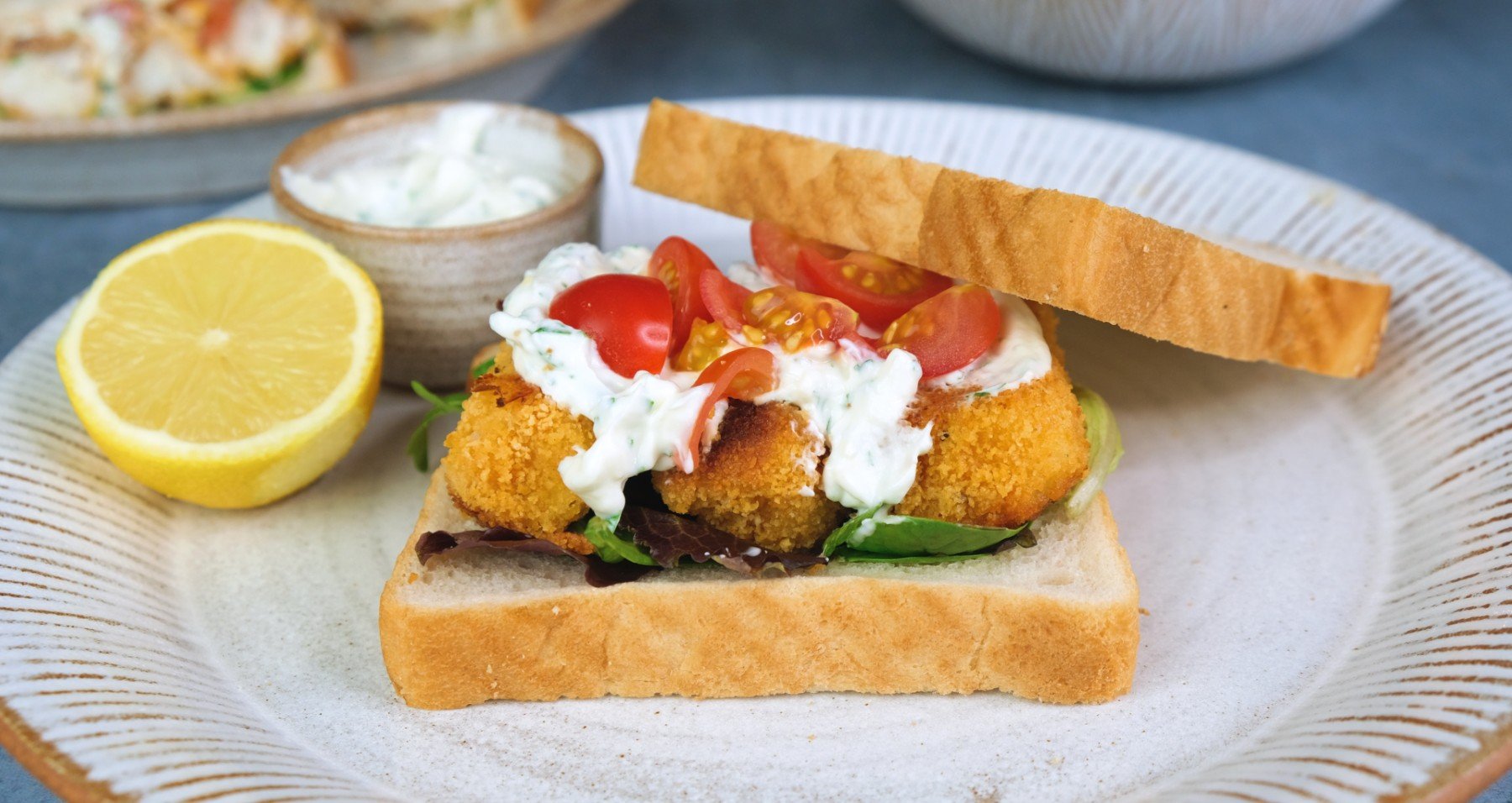 Method
First, slice your cod fillets into thick fingers. Season well and set aside.
Season the breadcrumbs with salt and pepper and mix well. Now coat the cod fingers in flour, then egg wash, then breadcrumbs, making sure all sides are well covered.
Heat the coconut oil in a non-stick pan and add your fish fingers. Fry on one side for 4-5 minutes, flip and repeat on the other side.
They should be cooked after ten minutes but alternatively you can bake for an extra 5-10 minutes in the oven to make sure they are cooked through.
Mix all tartare sauce ingredients together in a small bowl.
Build your fish finger sandwich — then tuck in!