When it comes to quick & delicious meal prep, this one's a winner.
---
This Cajun chicken pasta is a super-tasty way to pack in the protein. Made with a rich, creamy sauce and a healthy serving of veggies, it's a great balanced meal to keep you full and feeling good all afternoon.
Plus, it's easy to make up in a big batch so that you're sorted for the week ahead. What more could you want?
Serves 5
Ingredients
1 tbsp. olive oil
1 red onion (diced)
200g mushrooms (sliced)
1 red pepper (sliced)
500g chicken breast (diced)
1 tbsp. Cajun seasoning
Salt to taste
500g pasta
500ml chicken stock
100g light cream cheese
Chopped chives to garnish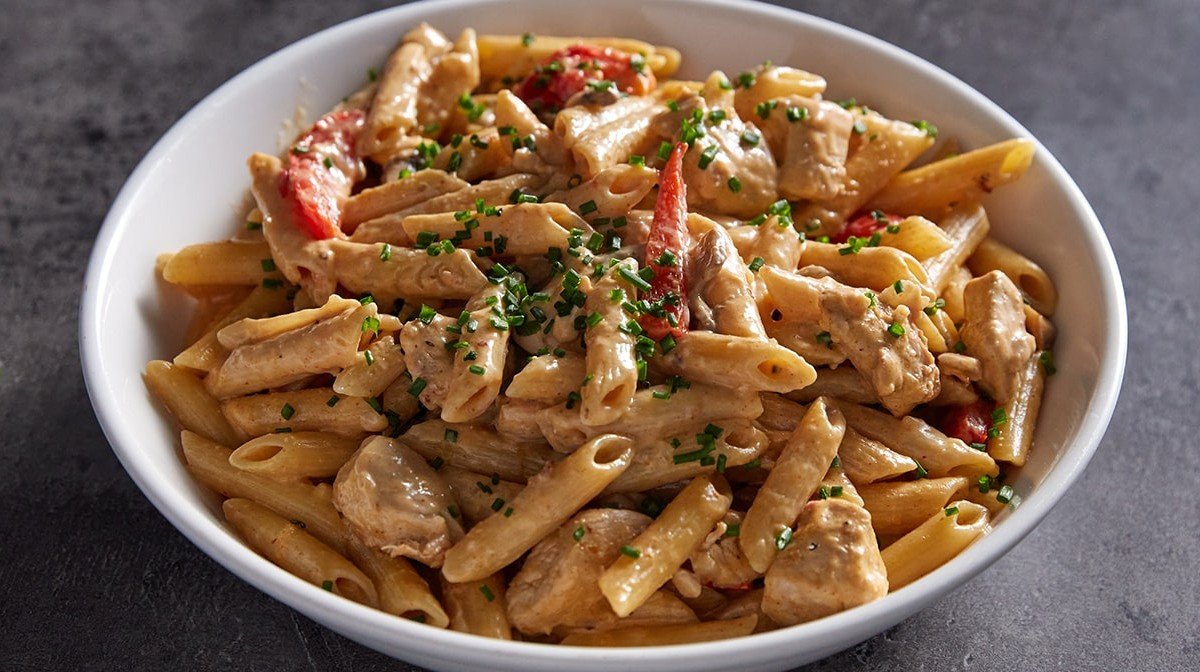 Method
First, heat the olive oil in a large non-stick pan. Add the red onion, mushrooms, and pepper strips and cook for a few minutes until softened. Remove from the pan and set aside.
Add a little more olive oil to the pan if necessary and then add your chicken pieces. Fry until completely cooked through and no longer pink, then add the veg back in along with the Cajun seasoning and salt to taste. Stir well to combine.
Next add the pasta and chicken stock, cover the pan, and leave to simmer for 15 minutes.
Stir through the cream cheese to make a thick, creamy sauce. Serve immediately with chopped chives to garnish or portion up for your lunches later in the week. Smashed it.