This June, Myprotein accepted the challenge to get down and dirty with Total Warrior, The Great Northern Mud Run. A race like no other, it's made up of 25 punishing obstacles, 10 tonnes of ice and 100 tonnes of mud.
We put together a solid team of 9 brave members of staff and 7 ambassadors to head over to Bramham Park in Leeds to take on the formidable course — and find out first-hand exactly what obstacles with names like "Worm Muncher" and "Human BBQ" were really about.
This is what went down.
The Guest List
We know that we have some seriously strong and dedicated ambassadors in #TeamMyprotein, but we thought that we'd really get to see what they were made of by taking them out of their comfort zone (and nicely air-conditioned gym) and throwing them in at the deep end (quite literally) of messy physical endurance.
Here are some of the willing victims on the day – you may be thinking they look suspiciously squeaky clean, but don't worry, it didn't stay that way for long.
---
The Obstacles
Never mind the boring running bit, the obstacles are what everyone's really here for, right? Here's a quick rundown of some of the highlights.
Trump Wall — the first obstacle we came across after the brisk 1k jog over hilly fields was two 8ft-high wooden walls. Some sections had minimal shelves for you to step up on, or you could attempt a completely unassisted run-up and jump approach.
Cement Mixer — there's no such thing as "easing yourself in" to this course, it's more like jumping waist-deep into a thick, oozing pit of sludge. It was a small miracle that everyone made it out with both trainers.
Human BBQ — yes, it lived up to the name. For this obstacle, we had to "take a leap of faith" over 2ft high flames into a 4ft deep pool of cold, muddy water.
Mud Moguls — this was a 100 metre stretch of 3-metre-high mud hills, which is not as simple as it sounds when you're already soaking wet and coated in mud. There was a lot of teamwork involved here to pull each other up each peak — and a lot of slip ups too.
Claustrophobe — probably the one and only time our ambassadors have regretted smashing all those shoulder and back sessions, this was a tight squeeze/crawl through a cement tube from one section of muddy water, out to another.
Worm Muncher — we asked our ambassadors how they felt about this brilliantly named obstacle before they started the course, and it was definitely a cause for concern amongst them. Oddly enough, when we explained that it was a 50ft long stretch of deep mud with barbed wire overhead, they didn't seem that enthusiastic?
High Jump — another leap into an icy cold, murky pool of water, only this time off a high platform with a bell suspended 4ft above. Only Alex Beattie managed to make it ring before plunging into the depths below. The rest of us weren't even close.
Pasadero — now this obstacle didn't look particularly hard, but then again looks can be deceiving as many of us found out the hard way. Pasadero was a hollow plastic walkway floating on top of yet more muddy water. Getting onto it in the first place was easier said than done, let alone keeping your balance all the way across.
Slideaway — this was an 120ft water slide. Enough said.
Hang Tough — our very own branded obstacle was one of the hardest on the course, and so cruelly put right at the end when you're already exhausted. This 20ft stretch of monkey bars spanned across muddy water, which the majority of people slid into after the first rung. Oh and right at the end, just when you think you've made it, the bars turn into loops of rope. This one was not kind on your palms.
Peaks of Pain — the final obstacle required every last bit of strength and determination we had left in the tank. This was a 50ft wide, 15ft high wall with just a few dangling ropes for us to get up with, which were all just a little bit out of reach. You had to take a good enough run up to catch the end of one and then position your slippery, muddy body at the right angle to take steps up the wall. Having the team cheering you on from the top made all the difference for this final push.
What We Learnt
Completing this challenge felt like an incredible achievement and really showed the importance of having a solid squad behind you to back your every move (and slip).
We also learnt the importance of good footwear, why you should always keep your hands firmly on the GoPro strapped to your head when jumping off a platform into a pool of water, and that flies really will buzz relentlessly around you until you shower off the mud. Oh, and that a 6 Layer Bar tastes even better after a series of gruelling obstacles.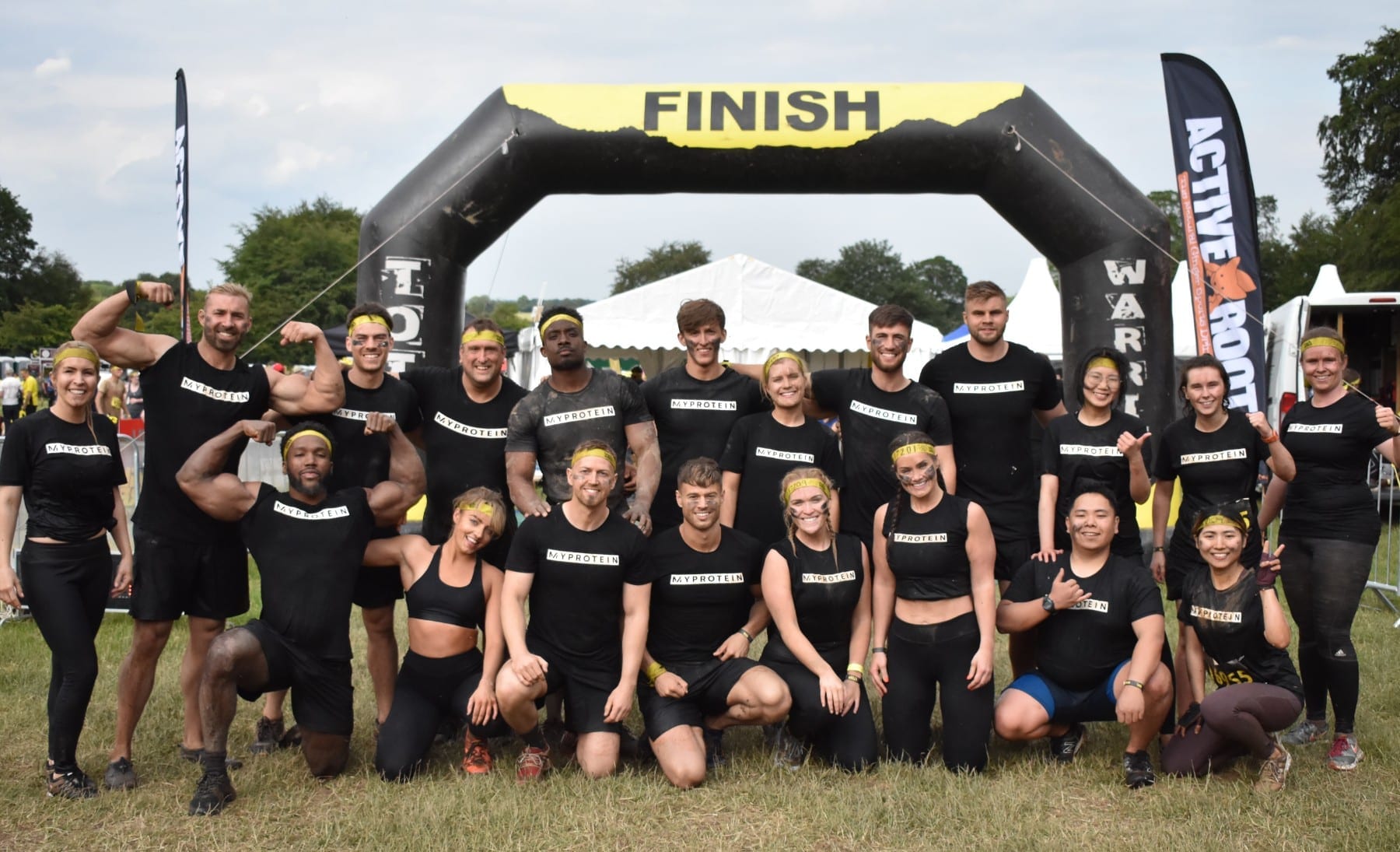 Want to know what this course was like for someone who's definitely not a trained professional? Check out this article.