We're built on the foundation that having the right fuel is integral to achieving your ambitions — which is why we wanted to dig a little deeper into the nutrition of a YouTube superstar like KSI.
Although he first made his name through video gaming, this year the 25-year-old British vlogger made a spectacular transition into the world of boxing — going fist-to-fist with Joe Weller, and more recently, the highly controversial Logan Paul.
The switch didn't happen overnight. Not only did KSI take up a rigorous training programme to get prepped and primed for his time in the ring, he had to adjust his diet to match the requirements he was asking of his body.
We caught up with his personal chef, Sarah Saunders, to get an exclusive insight into exactly what this entailed and how she keeps him on the path to progress.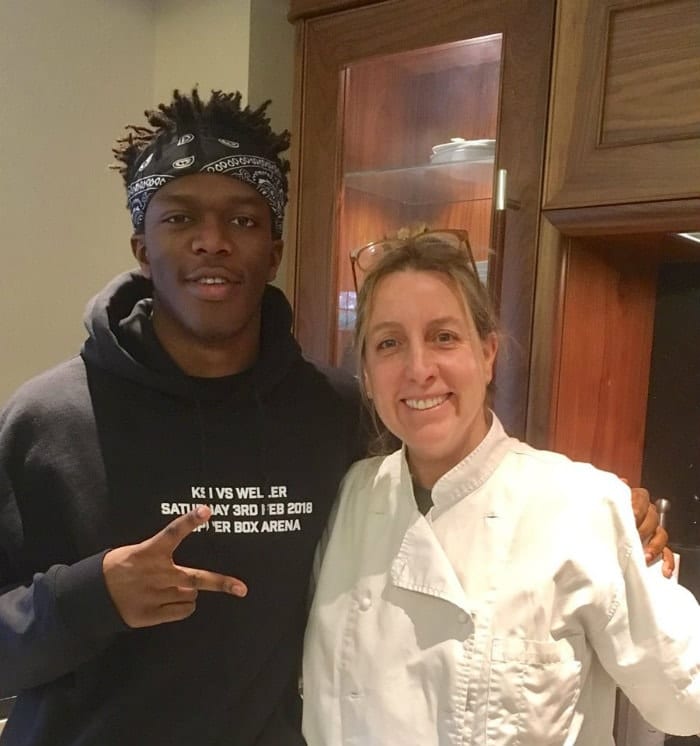 Who is Sarah Saunders?
I'm Sarah, I've been in the hospitality industry for over 30 years, and I'm currently KSI's personal chef and nutrition coach.
Food is my life. Food is not just fuel…it's what you are!
I'm also a qualified Homoeopath, and the years of physiology and anatomy in my training have enabled me to use my interest in good food and nutrition and turn it into really helping people be healthy.
I'm also a mum (yes, my current boss is the same age as my son — imagine!), and so I know a bit about feeding young people. I love the fact that my kids always had a proper breakfast every day before going to school — I think it's really important that all kids have good nutrition.
Now I get the same satisfaction working with KSI to reach optimum nutritional health whatever his goals are. KSI is so motivated, and he's worked hard to make amazing physical transformations over the last year.
How and when did you become KSI's personal chef?
I've known KSI for 9 months now — after a few trial days with him that I knew I was going to love this job! Who wouldn't?!
The task of getting him prepared for his fight debut was pretty awesome, and we didn't have very much time behind us to make the goals that were set — but I like a challenge!
I started by making some dramatic changes to the way the kitchen was set up, cleared out the cupboards of anything that I considered to be "toxic" to his new diet, went shopping, and started to cook. It was as simple as that really.
Do you cook all of his meals for him?
I cook all of KSI's meals when he's at home, and when he's away I advise him on what to eat — he has plenty else to be doing!
When we were staying in Manchester ahead of the fight, I worked with the Head Chef and team at the hotel to provide specific meals for KSI and some of his entourage.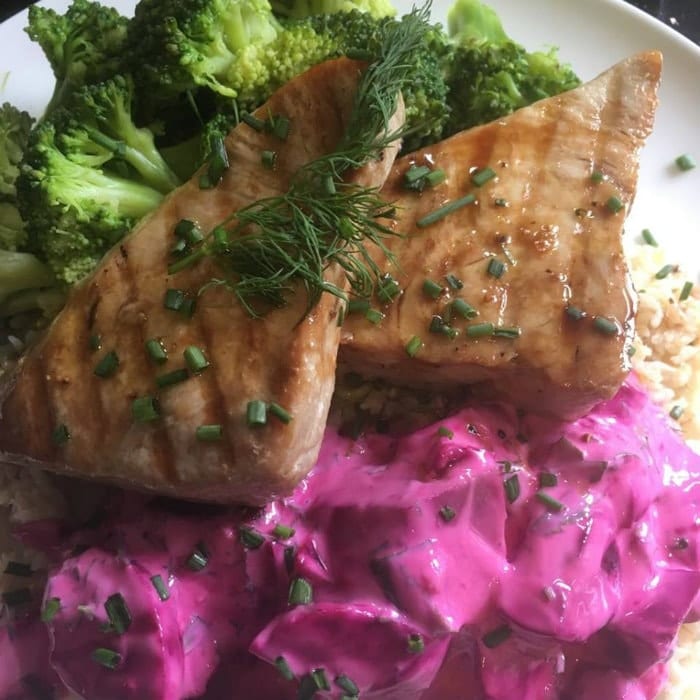 Do you take calories or macros into account when you make his meals?
I take into account his macros and calories in all meals. It's simple — without the right calories and balance of food groups, an athlete can't perform to their best.
I check in with his personal trainer, Dida, and boxing coach, Viddal, and work out a menu plan. It's important that we work together on this as different training goals require different nutritional support. Depending on whether KSI was bulking or shredding, the menus and meal plans changed.
For example, if he's doing a cardio session or a long boxing session, he'll need a meal plan that offers a sustained release of energy over a period of time, so I take this into account with the ingredients and the portion size.
When he was putting on weight, it was a struggle for him to eat a big pile of food, so it worked better for me to make smaller portions and eat more frequently.
I'm a big fan of low GI (glycaemic index) foods and have built these into KSI's diet, at the same time as eliminating ALL refined sugars. I also think that fibre is really important as it keeps our digestive system healthy, which increases good nutrition from the other foods we eat.
I definitely increased the amount of fresh green vegetables in his diet, which has made a big difference. He even likes spinach now!
What about on days when he's making video content?
Obviously long hours of gaming and making video content still require fuel! Healthy snacks like my secret recipe protein flapjack, fresh dates, a lean chicken wrap, and plenty of water should get him through a session.
How did his diet change when he was preparing for the fight?
The first month of KSI's pre-fight diet was full on. We went straight into a new regime of healthy eating — no "ifs"," buts" or "I don't like".
We had a clear goal — to beat Joe Weller — and there was every motivation to achieve that. The same happened with the Logan Paul fight. We 100% had a clear goal.
That's super-important — you need a firm commitment to your goal for the times when it gets tough in training. KSI stuck to the plan and did everything I asked him to do.
I'm not saying he always enjoyed it, and I'm not saying that we won't change up some ideas and try new things, but so far so good.
When he started, he hated some stuff but he stuck with it, and the reward for both of us was there.
It's a privilege to be part of the team and I take it as a massive compliment when KSI likes something that I cook! We have a trust — I think you absolutely have to have that trust for things to work.
How much input does KSI have into what you make for him?
Now that we've worked together for a bit, KSI occasionally asks for certain food he likes — but we have words about how healthy some food is… like chicken wings (so much fat!) — and I'm pretty strict in the way that there are some things that I would just never give him.
Obviously, I avoid cooking the things he's allergic to and a few things that I know he really can't stand — I'm not evil!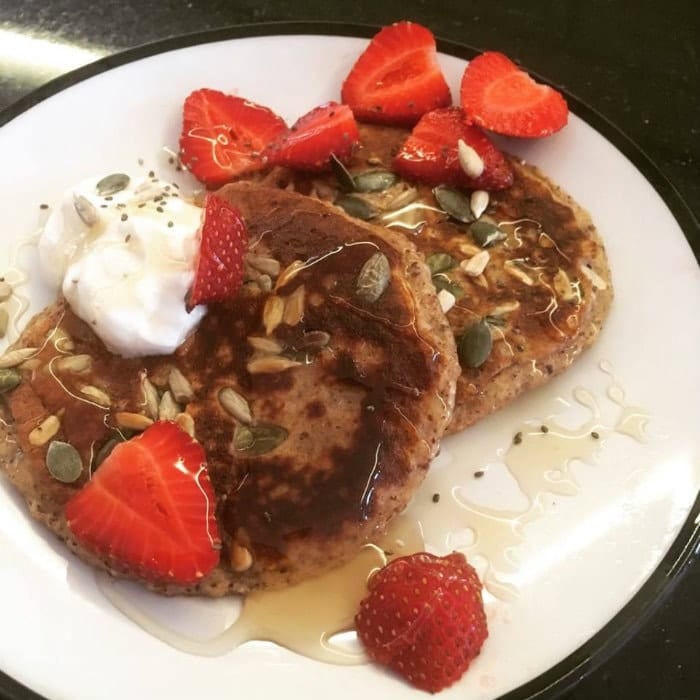 Do you struggle to keep him on the right track, especially now that he's so famous?
KSI needed proper rest and recovery after both fights, and it was good that he took time out over a few weeks. But having a daily routine of good healthy eating helps to keep you grounded, and we're still on track.
Being famous means that he has many demands day-to-day — creating content, working with the Sidemen, writing music, fitness training etc., so his personal chef has to be on her toes too!
I have to make sure I keep up-to-date with his diary and the Sidemen activities, to make sure that he has time to eat properly in between everything he's doing.
Is he ever influenced by friends/family at meal times?
There's not much time for social eating, but it's fun when occasionally all the Sidemen are in the kitchen — I try to make something indulgent (and still healthy) for those days.
In fact, the 'Get Fit, Eat Healthy' idea seems to have caught the imagination of all the Sidemen — it's amazing to see the transformations that are occurring! I'm always happy to offer advice or recipes, I love seeing their progress.
If he eats out, does he have any guidance over what to pick from the menu?
Eating out is a challenge. For example, you have to know the basic calorific values of different foods.
Thankfully there are apps to help with that so KSI can work it out for himself too. If he's away for a few days, I get an idea of his schedule, suggest a daily food plan and usually get him to take a photo of the menu wherever he is, so I can advise.
I might even have a quick chat with the chef about portion size etc. so he knows how many steaks/fish to order!
Have you caught him straying from your meals? What do you do if he does?
I never want to be a nag about food, it's too important, but I don't actually have to give KSI grief (well not very often!), as he knows for himself how good he feels when he's eating well.
I do have to remind him to drink water. No one I know drinks enough, and it's so important.
I don't make a big deal if he has the odd cheeky meal off plan — I would say his favourite is Chinese takeaway —  but he knows not to mistake my kindness for weakness. I'll tolerate it so far and then come straight back at him with a pile of kale!
In the end, you can only cheat yourself in life.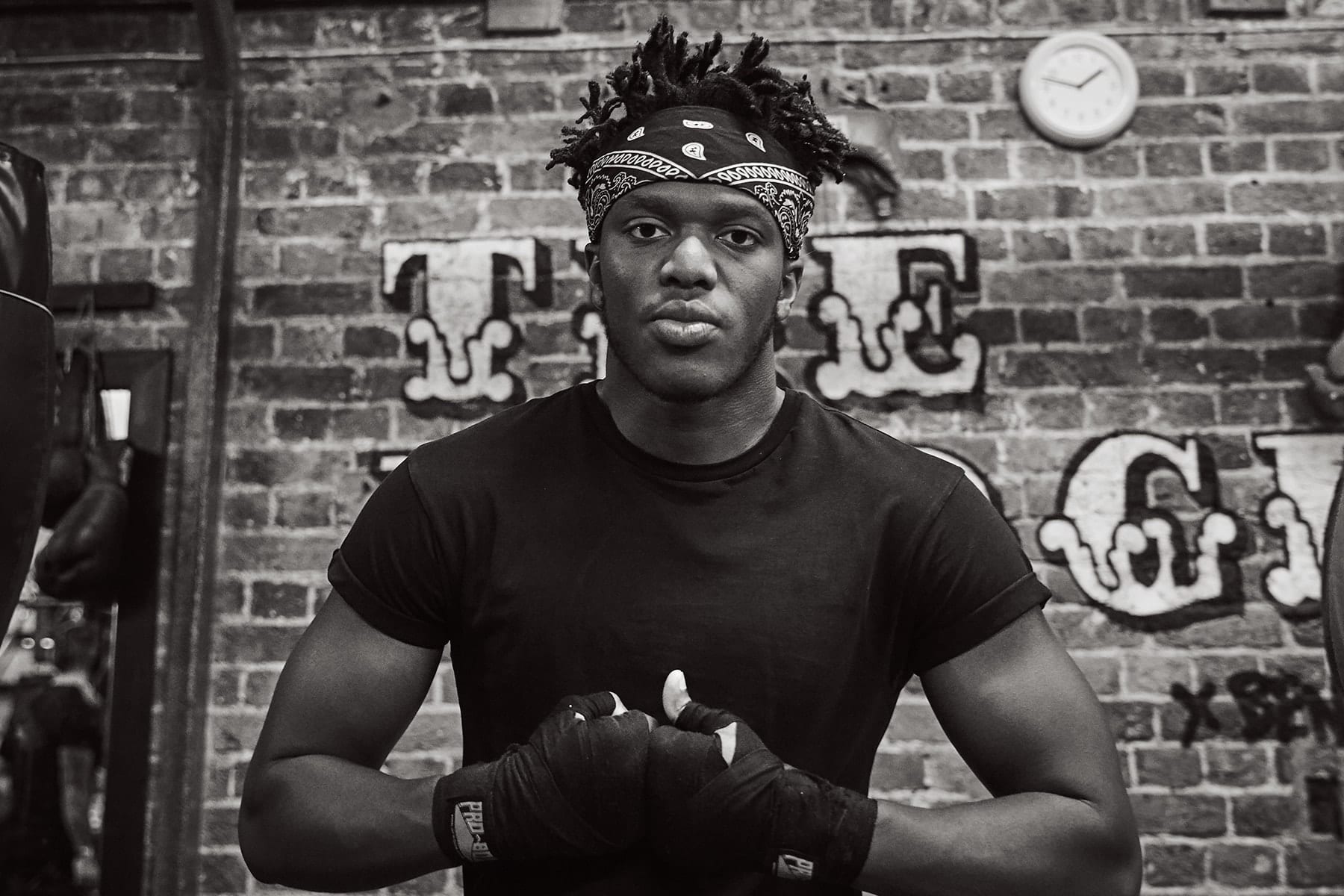 Take home message
So now you have the privilege of knowing exactly what goes on in KSI's kitchen — and it sounds like Sarah runs a pretty tight ship.