From now on, your Mexican meals won't be complete without this side.
---
Level up your Mexican dinners with this delicious Mexican grilled corn recipe from Niall Kirkland. It's a flavour explosion of juicy sweetcorn smothered with intense chilli mayo, tangy feta and zingy lime.
We guarantee people will be reaching for these over the tacos and nachos, so make sure you have plenty to plate up.
Makes 4
Ingredients
For the chilli mayo:
3 tbsp. light mayonnaise
1 tsp. smoked paprika
1 tsp. cayenne pepper
Juice of 1 lime
Zest of 1 lime
For the rest:
4 corn cobs
1 tbsp. coconut oil (melted)
25g feta (finely grated)
Chilli flakes to garnish
Chopped coriander to garnish
Lime wedges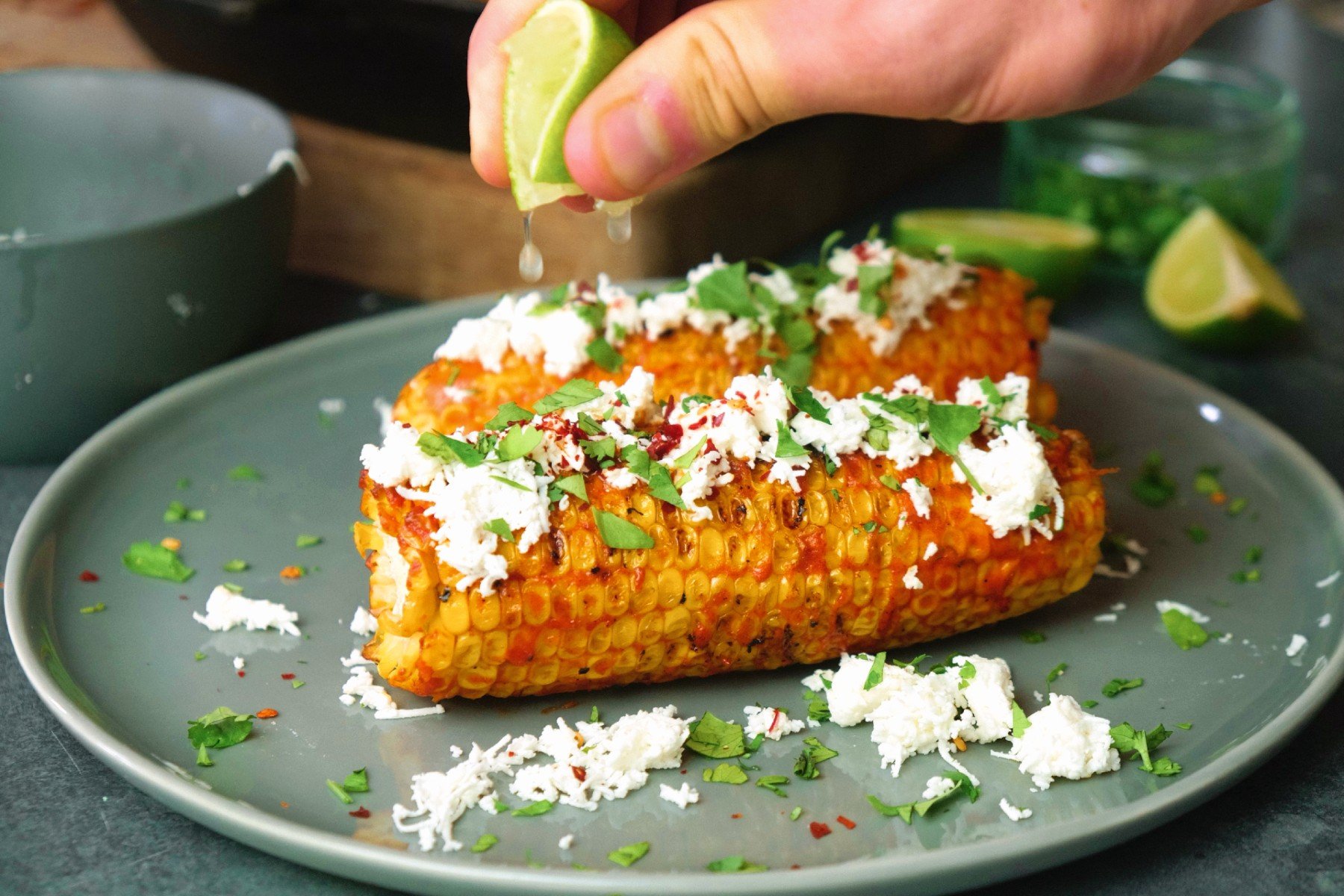 Method
First, wrap the corn cobs in cling film and microwave them in batches of two for 3-4 minutes.
Meanwhile, mix together the light mayonnaise, smoked paprika, cayenne pepper, lime juice and zest until fully combined.
Heat a cast iron griddle or have your BBQ coals ready for cooking, then add the corn cobs. Grill for approx. 10 minutes, turning every 2 minutes and brushing with coconut oil until corn begins to char.
Now brush the corn with the mayonnaise mixture until coated. Continue to cook for 2 minutes then remove from heat.
Sprinkle grated feta onto the grilled corn, garnish with chilli flakes and coriander, then finish with a generous squeeze of lime and enjoy.