It's what they don't see. The cold mornings pounding the pavements. The long road back from injury. The dedication to training every single day.
Success is marked by our journey along the way — this is what makes us value the win. We've designed the Myprotein Pro Range to deliver dedicated athletes with all the nutrients they need to get through the highs and the lows and make the most of the process.
"It's what they don't see" has never been truer than with Rugby League's Sean O'Loughlin. His career was shaped from the challenges of excruciating injury and the mental and physical trials it takes to get back on top.
How do you come back from injury to be even stronger? We found out from Sean O'Loughlin.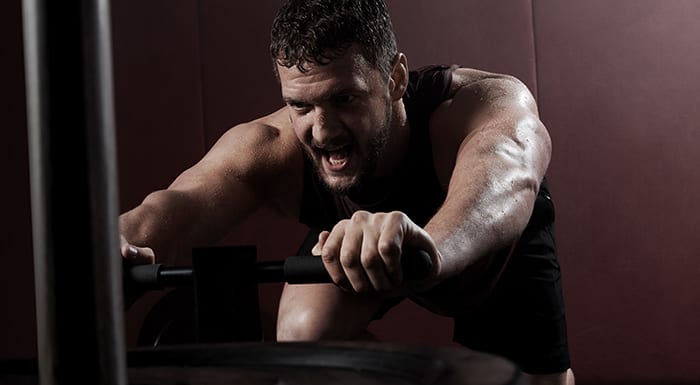 Having a rugby-mad family and growing up in Wigan practically pre-destined Sean for a career with Rugby League's Wigan Warriors. He began playing at school when he was just 9 years old and by the time he was 15, he had been spotted by scouts and selected to go to regional camps.
While his parents made sure that he always prioritised his school work, rugby was Sean's true calling, so when he finished school, he was immediately signed for Wigan. From the age of 18, rugby could finally be his number one priority.
Sean's aspirations to be the next face of Wigan's first team were looking ever more hopeful, until it all came crashing down at only 20 years old.
"My knee injury in my early 20's was a particularly challenging period, until then everything had been going smoothly."
Only seven games into the 2005 season, Sean ruptured the lateral side of his knee and was facing the prospect of being out of the game for a long period — possibly permanently. This meant a year of secluded rehabilitation, operations, and fierce determination to get back on the field.
Being a professional rugby player, Sean was given the best care possible to improve his chances of getting back into the game, however it was still a long road to recovery. His injury was quite unique, meaning there was no saying how long it would take, or how well treatments would work.
He faced a 3-hour operation performed by two surgeons to correct the injury, followed by months of physiotherapy and rehabilitation. This meant training away from the team, being self-motivated, and missing out on the camaraderie of the sport.
"It was tough being unable to play for so long… It was a very lonely time."
Luckily, Sean was surrounded by a supportive network of family, friends, and the club. Fellow teammates also going through rehabilitation stemmed some of the loneliness and helped to keep him accountable. His family and friends poured positivity into him and kept his mind off the hardships of losing what he loved as much as possible.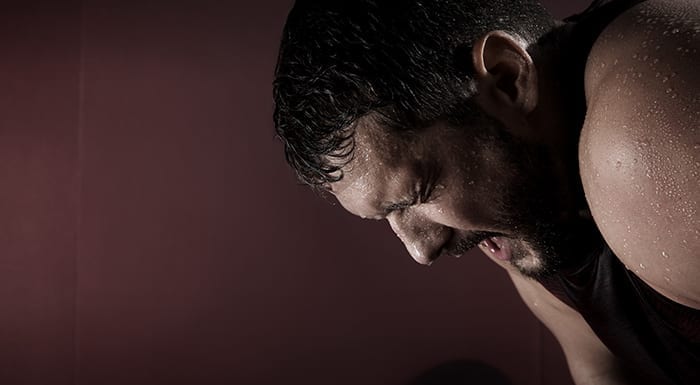 Sean definitely possessed a raw determination to recover. Looking back, he's stunned by his naivety, as it never really crossed his mind that his injury could stop him playing permanently. It was only when he got back on the pitch the following year that he realised the impact that such a serious injury could have on a rugby player's career. He explains, "It was tough being unable to play for so long… It was a very lonely time."
Despite the hours of mundane exercises and lonely workouts, Sean was able to appreciate how lucky he really was to have the opportunity to be a professional rugby player and how much it really meant to him. He says, "There was a lot of good people around me at that time… It was definitely the one positive to take out of the experience."
"Perseverance has always been a big part of my career."
Getting back on the pitch isn't the end of the story, however. As with many athletes, it can be many years before you reap the rewards of your hard work. Sean explains "It was a tough eight-year period before I was able to go to Old Trafford and win the Grand Final in 2010.
"I'd had injuries, setbacks, and we'd fallen short of the big stage on a few occasions, so when 2010 came around, I was incredibly hungry for it."
Getting to the Grand Final in 2010 had meant years of setting goals and constantly challenging himself and those around him to always be better. As captain, Sean knuckled down and led from the front, even when things weren't going their way on the field.
Since 2010, the tides have changed massively for the club, with Sean right at the epicentre. He's lifted a few trophies for Wigan since then, as well as for the England team. Like many athletes, he looks back on the tougher times to draw strength for the challenges ahead.
"Perseverance has always been a big part of my career. When you go through adversity like that, it will either break your or make you stronger. I've since become a lot more physically fit, but also mentally stronger too. It taught me how to ride those tough periods. Every athlete will go through that — it's about how you deal with those situations and continue moving forward."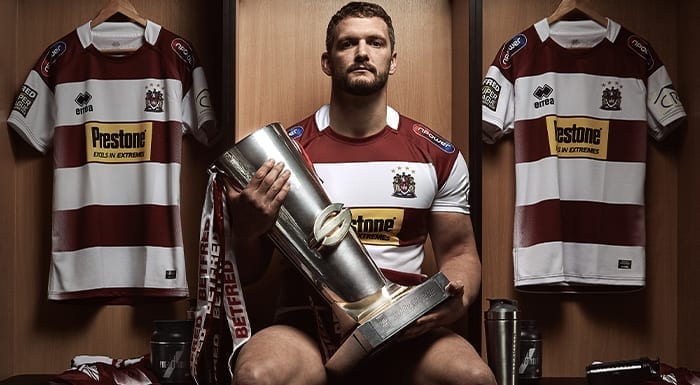 Now with years of experience under his belt, Sean draws from previous challenges as he plans for the coming year. "As I'm getting into the latter stages of my career, I realise that I'm going to get less and less opportunities to lift trophies. That desire never goes away, if anything it grows as you get older, so I'm determined for a big year."
While his dedication and determination hasn't changed over the years, his approach to training definitely has. He explains, "It's not so much about getting flogged on the field at my age, the physios are really calculated in their approach and have been fantastic from a conditioning point of view."
As with every athlete, age brings new hurdles to overcome, but it also brings wisdom and patience. Sean has proven that true dedication can mean complete recovery and domination of a sport, even when coming from the most hopeless of times in your journey.
As a spectator, it's easy to overlook the hardships faced by athletes — especially a team with so much recent success. However, an athlete's career is carved out or cast aside, not on the pitch, but in the many training and rehabilitation sessions they put themselves through to be on top form.
It's what they don't see that makes all the difference.
As a proud Myprotein Pro, Sean is one of many athletes who inspired us to create a range that supports those dedicated to their sport despite the hardships. The Pro Range is designed to take your goals to the next level, no matter what they are.
Inspired by Sean's story? Find out more about how we can take your fitness journey and dedication further than you ever thought possible here.