Written by Charlotte Campbell
Fitness Motivation Hacks
At some point in a person's life, their motivation slumps. Despite best efforts, you just can't summon the desire to get your trainers on and head out to do some exercise. But, as we all know, keeping fit is essential for a healthy and balanced lifestyle, so here are our top tips for getting in the mood.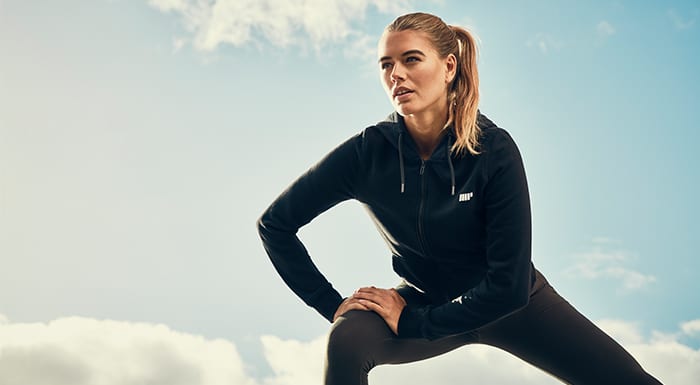 #1 Denial Is The First Step
They say the first step is admitting you have a problem, but when we're talking about fitness motivation, bury that confession deep down inside of you. The second you say you're not sure you can be bothered working out tonight, there'll undoubtedly be a lazy friend, colleague or relative who will reinforce your decision to skip the gym. Fake it 'till you make it, and tell yourself you want to go and work out like you're your own Mr Motivator.
#2 Shake It Up
Often, it's a stale old routine that can lead us to fall out of love with working out. Try overhauling your gym playlist or treating yourself to some new workout clothes. The novelty and positive vibes could be just what you need to kick-start your fitness motivation again.
#3 Get Your Nutrition Sorted
If you let your blood sugar slump, or if you get too hungry before you're due to workout, you'll feel more like curling up on the sofa than bicep curls. Reshuffle your meals to ensure that you are getting enough energy throughout the day, especially pre-workout.
Snacks like dried coconut, nuts and oatmeal bars are perfect pick me ups.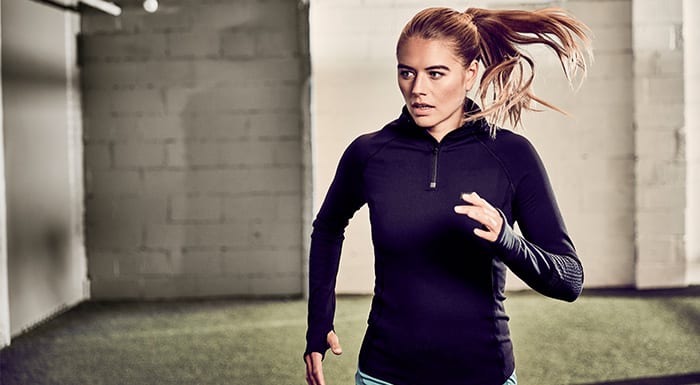 #4 Invite A Friend
Even if you are normally a strictly solo person when it comes to workouts, inviting a friend can boost your fitness motivation. Primarily, it means that you've made plans with someone else so it's not as easy to get out of as just not turning up.
Additionally, however, it can help you to vary your workout routine and give yourself some tips or tricks. Everyone has their own weights regime, running style or stamina level, so by accommodating someone else you can add some variety to your week.
#5 Book A Class
Whether it's something different from your gym's timetable to exploring your local dojo or dance studio, trying a new workout can work wonders. Not only does it shake you out of a fitness rut, it can also help you activate different muscles. It can also boost your confidence to see how your work in one area of fitness has impacted on your abilities.
Dancers, for example, often make very agile boxers and footballers. If you've been steadily increasing your deadlift weights, you might find your power makes you a great addition to a rowing team.
#6 Set A New Goal
Nothing boasts fitness motivation like a goal and a deadline. Booking onto a 10k, triathlon or even a weightlifting contest can really push you to turn up and do your best week in, week out.
To maximise motivation, do your challenge in aid of a charity that's close to your heart. Sometimes having a motivation that's bigger than just yourself can be just the ticket to destroy complacency.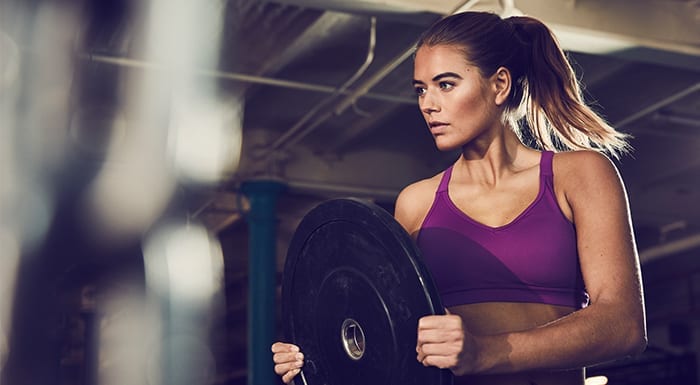 #7 Treat Yo' Self
Have a reward in mind to make the thought of completing a workout that much sweeter. And no, I don't mean an unbridled ice cream binge.
Think of treats like a warm bath with scented candles, or a film you've been meaning to watch for a while, or trying out a MyProtein treat like maple syrup pancakes with triple nut butter. Then you can go to bed feeling like you've indulged, without that nagging feeling that you should have gone to the gym.
---