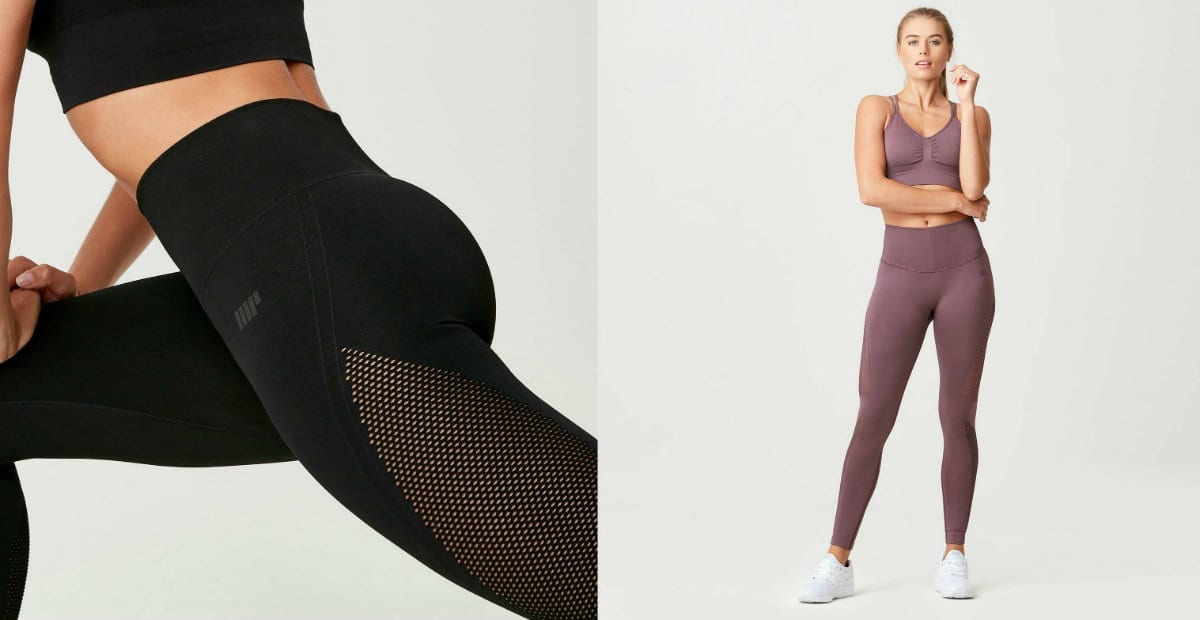 Stop what you're doing ladies, our bestselling Seamless range has yet another exciting new addition that you don't want to miss. We're calling it now — this is set for a sell-out.
What's New?
Shape Seamless Leggings have just landed, and this is why you need them.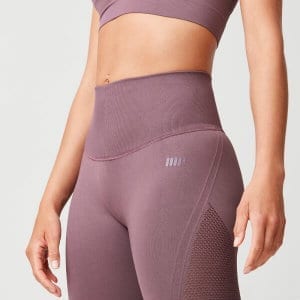 These beauties are engineered to define and move with you through your workout. They fit like a second skin and are high waisted with a ribbed waistband for ultimate support and shape enhancement — seriously, they hug you in all the right places.
They're constructed with unique knit technology, delivering contouring style lines and jacquard mesh panelling for a super-flattering finish, not to mention improved airflow.
Available in sleek black, slate grey, or a gorgeous mauve — you'll be the talk of the changing rooms in these (for all the right reasons).
And, if that wasn't enough, we've also updated the rest of the collection so that you can now get the Shape Seamless Crop Top and Shape Seamless Sports Bra in the brand new mauve colourway to match. Now, that's one high-performing outfit.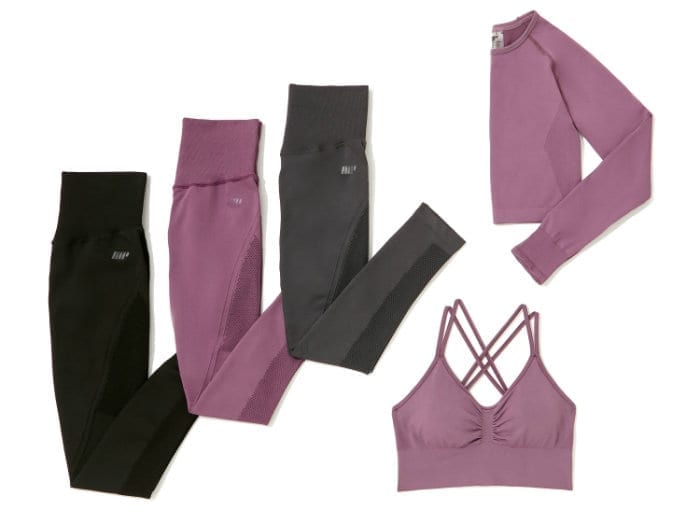 Why Choose Seamless?
Okay, so we've covered the new, but as we're on the topic of Seamless we thought we'd take the chance to reiterate exactly why it's the range for you. With so many technical features on offer, we think each one deserves a shout out.
---
The Fit

Every piece of our Seamless collection fits like a smooth second skin.
It's specifically designed and manufactured so that there are less stitches used, which means less chance of irritation from friction on your skin when you wear it — anything to make those burpee sets a little easier, right?
---
The Material

We use super-soft yarns, along with unique knit technology to deliver contouring panels, which work to highlight your assets and enhance your shape.
And it doesn't just look good — it's lightweight and totally breathable, meaning it feels good too.
When you're putting your body through its paces you don't want anything holding you back or weighing you down.
---
The Performance

All Seamless clothing is sweat wicking, which means it'll help to push you through your performance and keep up with your body's demands by drawing any moisture away from your skin and to the exterior.
Plus, the stretch and flexibility of the material will make sure you have total freedom from warm up to cool down.
Is Seamless Suited To My Workout?
Simple answer: yes.
One of the best things about the Seamless collection is how versatile it is — you don't need to have endless outfit options to keep up with a varied training regime. This reliable, innovative range will see you through from spin class to Pilates.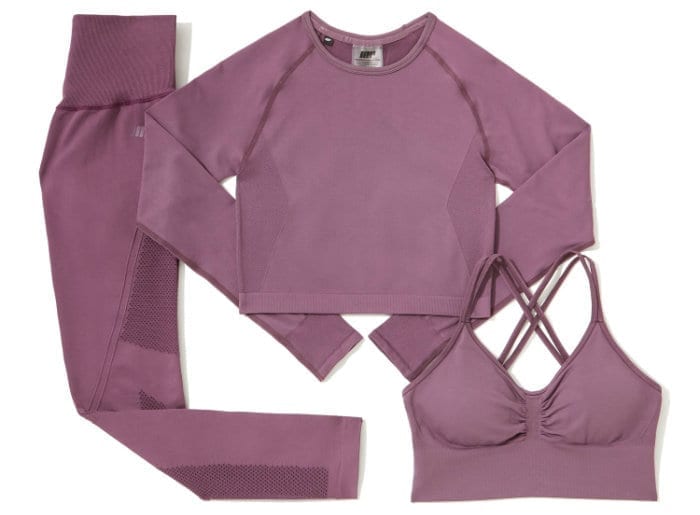 ---
Cardio
The technical features of Seamless are perfect to keep up with whatever cardio you're tackling. The tight, supportive fit will move exactly as you do, instead of distracting you by riding up or flapping about.
And of course, the lightweight, sweat-wicking fabric is exactly what you need to combat your rising temperature. Sweat patches will be a thing of the past.
---
Weights
Figure-hugging, strong, and stretchy — perfect for your date with the weights. And, most importantly, every pair of our Seamless leggings are totally squat-proof, meaning you'll be covered through every rep of your leg day.
---
Yoga/Pilates
The flexibility of Seamless will deliver total unrestricted freedom, so that you can reach and bend freely into every pose. You can be confident in your class too, as the tight fit will make sure you aren't accidentally showing more skin than you intended — ideal when you're trying to touch your toes.
Along with the coverage, the lightweight, breathable material will help you to stay cool, which you might be especially appreciative of if hot yoga's your thing.