With weight loss being such a common goal, you'd think there'd be a magic pill you could take by now. Well, as much as we like to dream about such a thing, it doesn't exist. Weight loss takes hard work and a calorie deficit. There are some things you can take to give you a helping hand along the way — supplements, of course.
Katie Brown, Myprotein product developer, has searched through our cupboards to find the products that are best for aiding weight loss. Like we said, there's no magic weight loss pill, but these supplements might just make it a little bit easier.
A calorie deficit is when you eat fewer calories than you expend, leading to weight loss. This works because your body makes use of the calories it's storing in the body rather than using the immediate energy provided by food. The process of using stored energy is what some people refer to as burning calories.
Let's say your maintenance calories are 2,000kcal. To lose weight you might want to drop to 1,500kcal. But you also need to remember the number of calories you burn from exercise and adjust your intake to reflect this.
How can supplements help with weight loss?
Supplements can help aid the weight loss process in a number of ways.
Appetite reduction
If a supplement were to reduce your appetite, you'd be left feeling less hungry, so you'd be able to follow your macro goals much easier. We're not saying all your cravings will go out the window — you'll still need some level of willpower — but it's much easier to pass on a midnight snack if your tummy isn't rumbling.
Other supplements don't work to reduce your appetite, but they will fill you up, again allowing you to stick to your macros with increased ease.
Boost energy
The more exercise you complete, the more calories you burn. And the more energy you have, the more exercise you can complete. Some supplements can also boost your concentration, energy levels and stamina to help you burn more calories.
Support metabolism
Some supplements can aid your metabolism by making sure it's working efficiently to aid weight loss. Supplements can help with fat burning and maintaining muscle mass to target fat loss. Other supplements can make sure your cells are getting the energy they need from the food you eat.
Now all the chit chat is out of the way, let's delve into why you're really here. What supplements actually aid weight loss?
Diet Whey Protein
Contrary to popular belief, protein does not lead to bulking. You'll not instantly gain muscle as soon as protein passes your lips, much to our dismay. In fact, high protein diets have been seen to aid weight loss Protein helps to keep you feeling full, and this might help you to stick to your macros.
In one study, overweight participants went on a diet with a reduced calorie intake of 500 calories a day. Participants were asked to consume either a ready-to-go beverage or protein shake of the same calories 20 minutes before breakfast and 20 minutes before dinner. Both groups lost a significant amount of weight, but even greater weight loss was seen in the group consuming the whey-based drink. Those who consistently consumed whey protein for 12 weeks lost more body fat and less lean muscle.
Impact Diet Lean
According to Katie, we've got some whey protein that's even better for aiding weight loss. Impact Diet Lean includes LeanBiome, a blend of dietary fibre in the form of fructooligosaccharides(commonly referred to as FOS) and glucomannan. It also contains chromium plus a blend of vitamins and minerals. The blend works to aid weight loss in a few ways:
Glucomannan is a water-soluble dietary fibre and provides powerful support to help you meet your weight loss goals
Chromium contributes to the maintenance of normal blood glucose levels and contributes to a normal macronutrient metabolism
LeanBiome has been seen to reduce body fat, including hip and waist circumference
A lesser known supplement, but nonetheless important for weight loss, L-carnitine is a natural chemical created in the liver and kidneys from amino acids lysine and methionine. It has a range of benefits, including aiding weight loss through metabolism of fat. It transfers long-chain fatty acids into mitochondria, the powerhouses of all our cells, where they can be oxidised to produce energy. In other words, it uses up the fats found in your blood and works its way through your fat stores.
Green Tea Extract
Fancy a cuppa? Well make it a green tea. Green tea has been found to boost your metabolism. We won't just have a glass; we'll have a bucket.
Green tea extract contains chemical compounds called polyphenols (catechins to be precise), which are a group of compounds found in plant foods that act as antioxidants, protecting cells from damage caused by free radicals. Free radicals are unstable atoms that are highly reactive. They're constantly trying to find other atoms to bind with. This can cause bad reactions in the body, like DNA and cellular damage.
In one study of two groups of people, the group that consumed green tea extract for 12 weeks saw BMI, body weight, waist circumference and subcutaneous fat significantly lowered, suggesting consumption of catechins can have a positive effect on weight loss.
Omega-3
Omega-3 is an essential fatty acids. It contains two essential fatty acids: DHA and EPA. "Essential" means we must consume these fatty acids through our diets because our bodies cannot produce them. In the UK it's advised you eat at least one portion of oily fish a week to get your omega-3 in.
One study investigated whether omega-3 has any effect on appetite when included in a restricted diet. Over the eight weeks of the study, a positive relationship was observed. More research still needs to be done to determine omega-3's role, but with the wealth of other benefits associated with omega-3, it's well worth stocking up anyway.
Take Home Message
So there you have it. Some supplements you can add to your cupboard to aid with weight loss. Don't expect miracles on the back of using these — you still need to maintain a calorie deficit if you want to lose weight. But taking some of these products might just ease the burden.
Enjoy this article?
READ MORE HERE: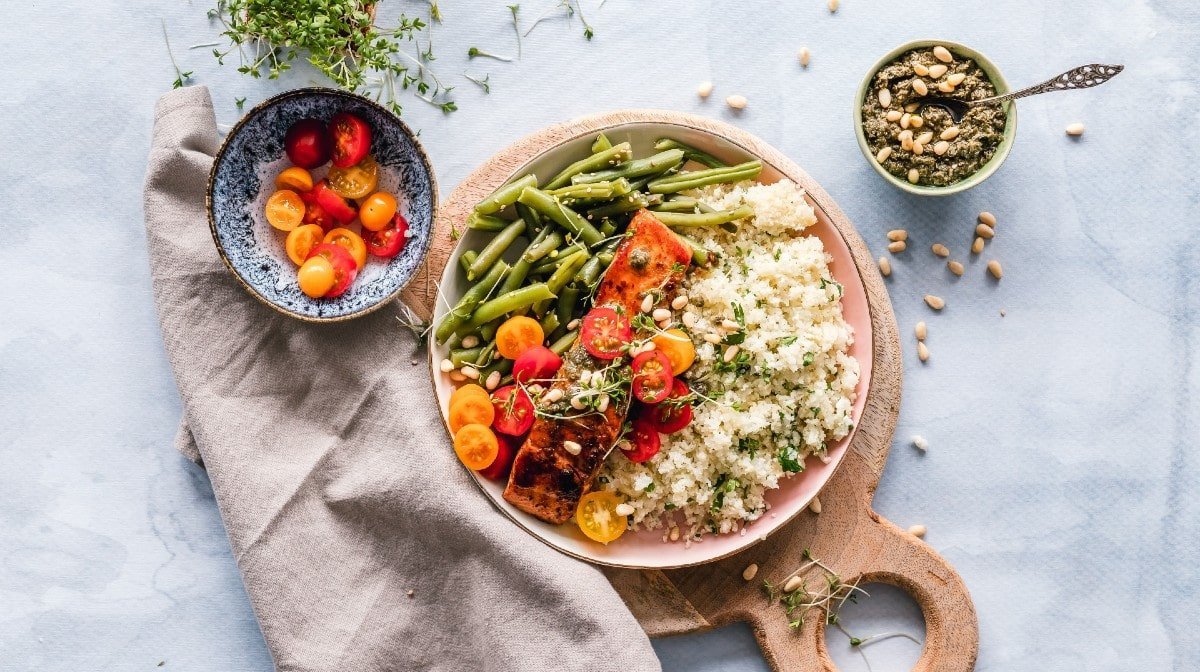 These are the foods that need to be on everyone's list.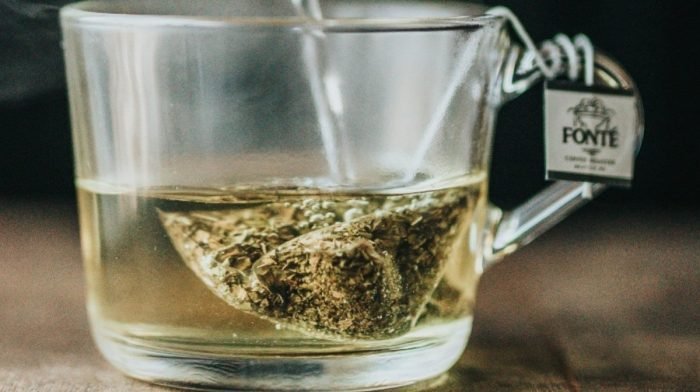 *Adds green tea to shopping basket*
Our articles should be used for informational and educational purposes only and are not intended to be taken as medical advice. If you're concerned, consult a health professional before taking dietary supplements or introducing any major changes to your diet.