Dreaming of a creamy and chocolatey breakfast, that won't derail your diet? This delicious, protein-packed overnight oat recipe is just the thing you've been dreaming of. Crushing those cravings has never been easier, especially as this bowl of goodness is sure to keep you going until lunchtime.
It's super-simple and can quickly be made up the night before, which is perfect if you're the kind of person who's regularly rushing out the door in the mornings.
Makes 1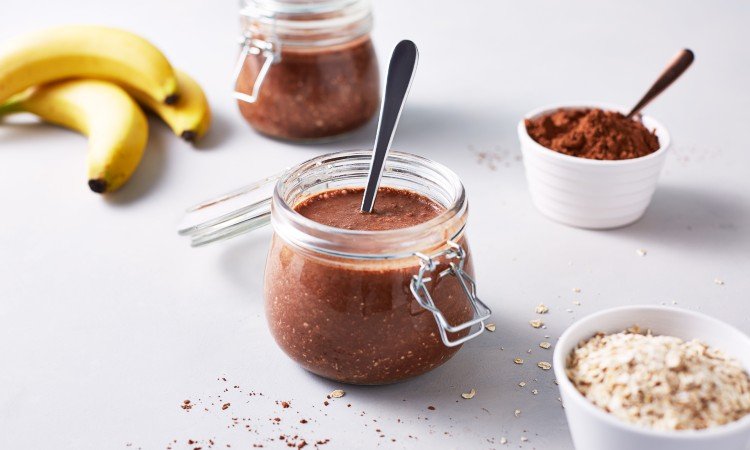 Ingredients
250ml almond milk
1 ripe banana
½ tsp. cocoa powder (over 70% cocoa)
75g rolled oats
Method

1. Blend all the ingredients — apart from the oats — until you have a smooth batter.
2. Mix the batter together with the oats until well dispersed. Pour into a sealable container and leave to soak for 8 hours, or overnight.