This spiced apple mug cake is a real winter warmer.
Like it or not, winter is definitely still upon us — but at least that means we can take full advantage of classic seasonal flavour combos like sweet apple with cinnamon and nutmeg. Yep, this recipe won't only hit the spot in terms of taste and spongey texture, it'll make your kitchen smell incredible too.
Made with our sweet vanilla 100% Instant Oats, it's a great source of fibre and protein too. When the evenings are this dark and miserable, we recommend enjoying this deliciously fruity mug cake from the comfort of your sofa — here's how to make it.
Makes 1
https://youtu.be/s1lB85qR1dg
Ingredients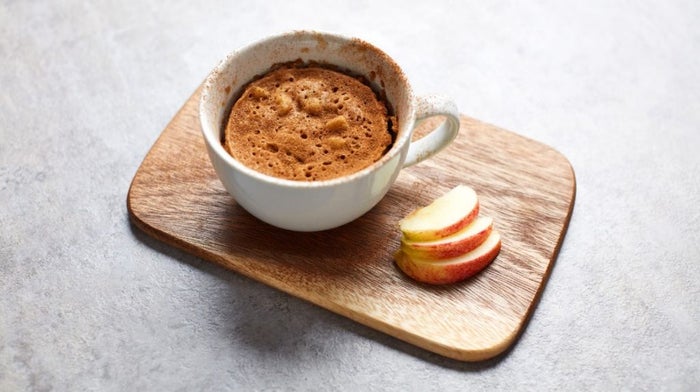 Method
Add the milk, maple syrup, instant oats, baking powder and mixed spice to a microwave-safe mug and mix well with a fork.
Once the mixture is fully combined, add the diced apple chunks and mix them through.
Microwave for 90 seconds at 800 watts. Timing may vary according to your microwave, so we recommend keeping an eye on the mug cake throughout — it should rise, but if it starts to bubble over the rim of the mug then stop the microwave and let it stand for a few seconds. The edges will start to pull away from the side of the mug.
Remove from the microwave and let cool for at least two or three minutes before eating. Dust with a sprinkle of cinnamon, and if you're feeling indulgent serve with a dollop of cream or yoghurt.
Enjoyed this mug cake recipe? Try these next: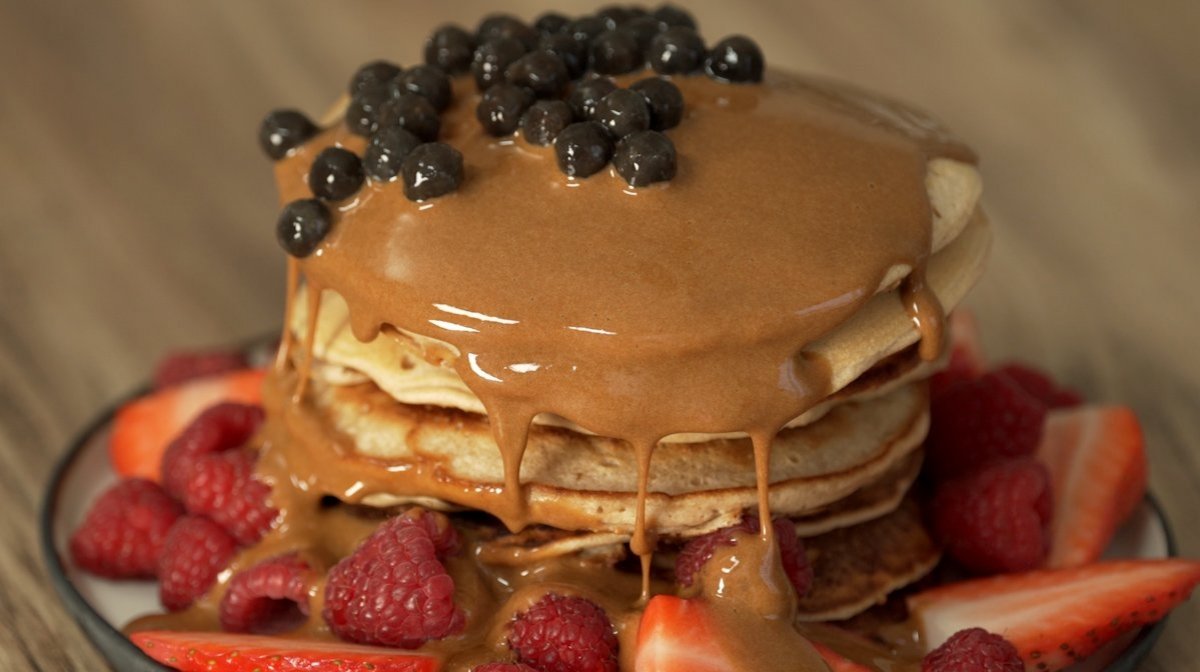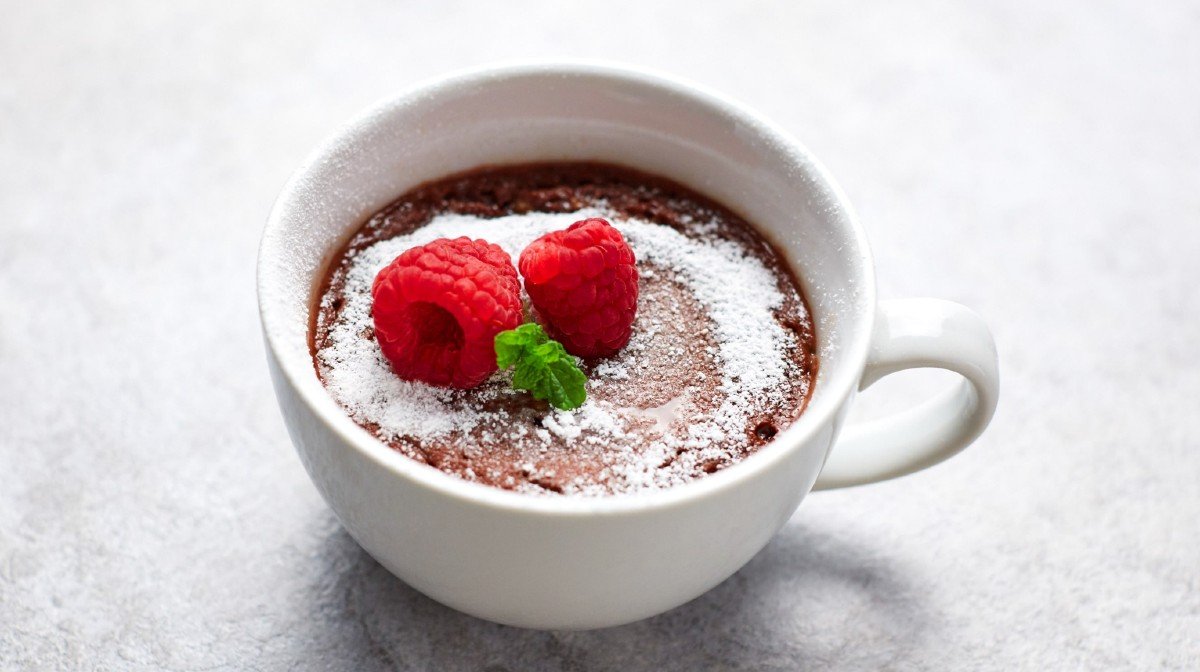 Nutritional info per serving:
| | |
| --- | --- |
| Calories | 330 |
| Total Fat | 4g |
| Total Carbohydrates | 65g |
| Protein | 7g |
Lauren is an English Literature graduate originally from the South. She's always loved swimming, has discovered the power of weight training over the past few years, and has lots of room for improvement in her weekly hot yoga class. On the weekends she's usually cooking or eating some kind of brunch, and she enjoys trying out new recipes with her housemates – especially since shaking off student habits, like mainly surviving off pasta. Above all, she's a firm believer in keeping a balance between the gym and gin. Find out more about Lauren's experience here: https://www.linkedin.com/in/lauren-dawes-b4416aaa/