These bite-sized treats have your name written all over them.
Niall Kirkland's irresistible mini protein cheesecakes are ideal to have on hand any time you're after something sweet to kick your cravings — whether that's to bring you out of a mid-afternoon slump or right after tea when you just need something to finish the meal. They're also a great portable snack to take with you on picnics or trips, no cutlery necessary.
This simple recipe uses a few healthy swaps to keep the fat and sugar content much lower than a shop-bought cheesecake, so you can enjoy these treats and still stay on track with your training goals. Plus, they each provide an impressive 10g of protein making them a tasty way to top up your daily intake.
Makes 8 
Ingredients
For the biscuit base:
8 plain digestive biscuits
30g butter (melted)
1 tbsp. honey
For the filling:
For the toppings:
50g strawberries
50g raspberries
Juice ½ lemon
1 tbsp. honey
1 tbsp. Protein Spread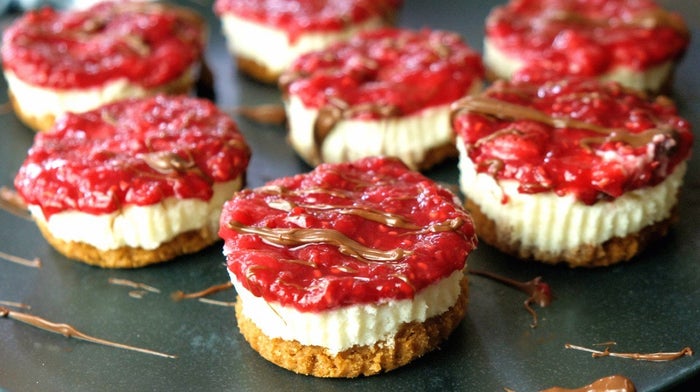 Method
Preheat oven to 160°C/ 320°F.
Crush your biscuits into a fine powder by covering and bashing with a rolling pin or by using a blender. Transfer the crushed biscuits to a bowl, add the melted butter and honey, then mix until fully combined.
Divide your biscuit base mixture between 8 cupcake cases in a muffin tray, flatten, and then bake for 8 minutes.
For the filling, use an electric hand whisk to whisk together the cream cheese, Greek yoghurt, vanilla protein, vanilla Flavdrops, egg whites and honey for approx. 5-10 minutes, until the mixture becomes light, fluffy, and slightly stiff.
Remove biscuit bases from oven, leave to cool for 2 minutes, and then add 2-3 tablespoons of cheesecake filling to each one. Turn the oven down to 140°C/280°F and then bake your mini cheesecakes for 20 minutes.
Meanwhile, add strawberries, raspberries, a splash of water, lemon juice and honey to a non-stick pan and bring to a low simmer on a low-medium heat. Stirring regularly, cook for 5-10 minutes until the fruits begin to break down. Mash until smooth and continue to cook down the fruits until they become a thick jam.
Remove cheesecakes from oven, top with berry jam and decorate with melted chocolate hazelnut Protein Spread. Transfer to the fridge and chill for at least 1 hour, then enjoy!
Try these healthy, high-protein treats next: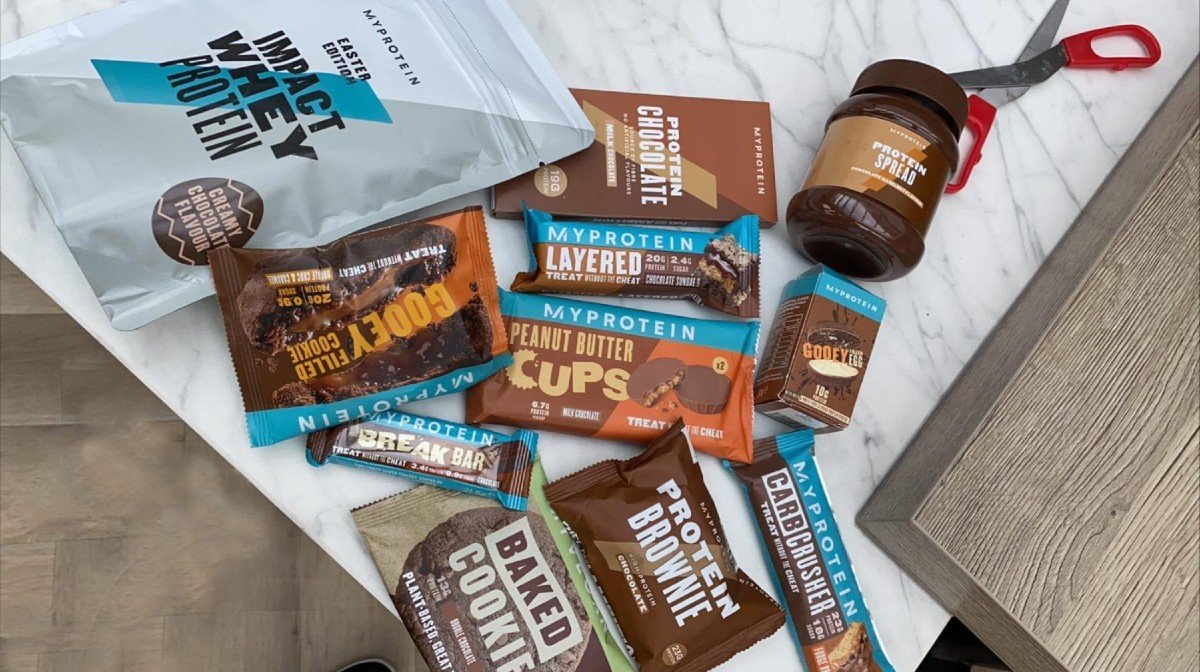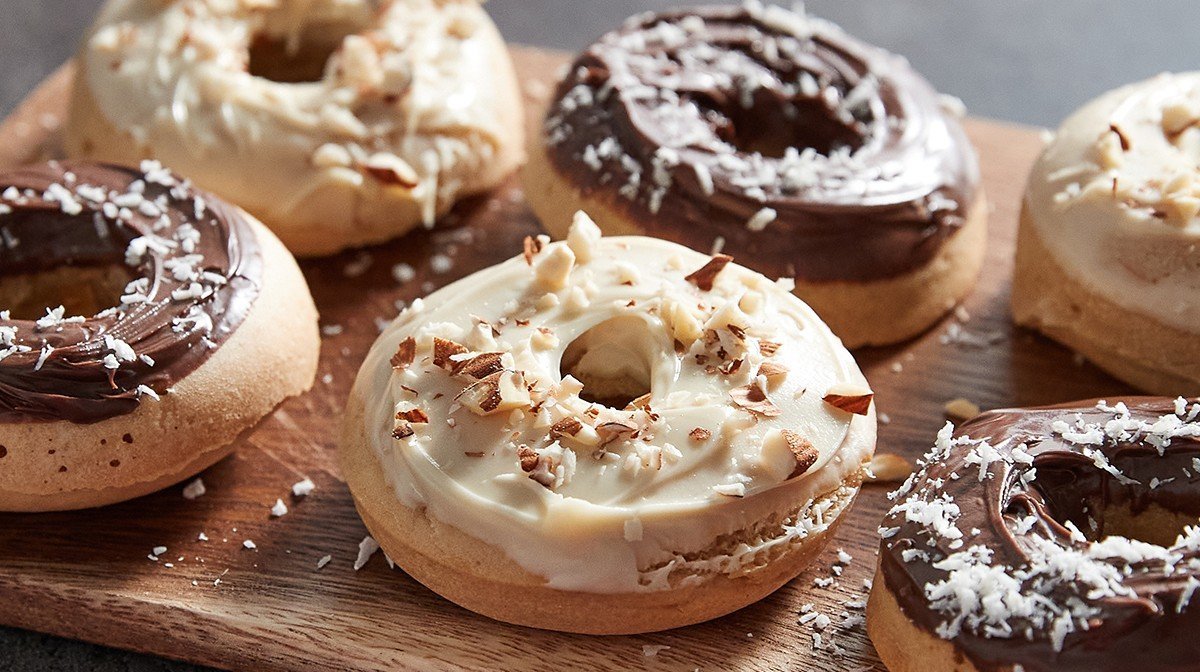 Nutritional info per serving:
| | |
| --- | --- |
| Calories | 196 |
| Total Fat | 9g |
| Total Carbohydrates | 18g |
| Protein | 10g |
Lauren is an English Literature graduate originally from the South. She's always loved swimming, has discovered the power of weight training over the past few years, and has lots of room for improvement in her weekly hot yoga class. On the weekends she's usually cooking or eating some kind of brunch, and she enjoys trying out new recipes with her housemates – especially since shaking off student habits, like mainly surviving off pasta. Above all, she's a firm believer in keeping a balance between the gym and gin. Find out more about Lauren's experience here: https://www.linkedin.com/in/lauren-dawes-b4416aaa/