It's that time of year where pumpkins really step into the spotlight.
---
These healthy cake squares from @healthy_floflo are the perfect way to put those pumpkins to good use. Sweet, spongy & moist, you won't believe they don't have any butter or added sugar.  
It's an easy-to-follow recipe that only uses one bowl, so you won't be left with a load of washing up at the end, and the pumpkin spice will make your whole house smell incredible too. They're delicious as they are, but we'd definitely recommend going to town on the decorations like Flo's done with a drizzle of white chocolate Protein Spread and crunchy pecans. 
Perfect for cold morning coffee breaks or an after-dinner dessert, get a batch on the go ASAP. 
Servings

6
Prep Time

5 minutes
Cook Time

30 minutes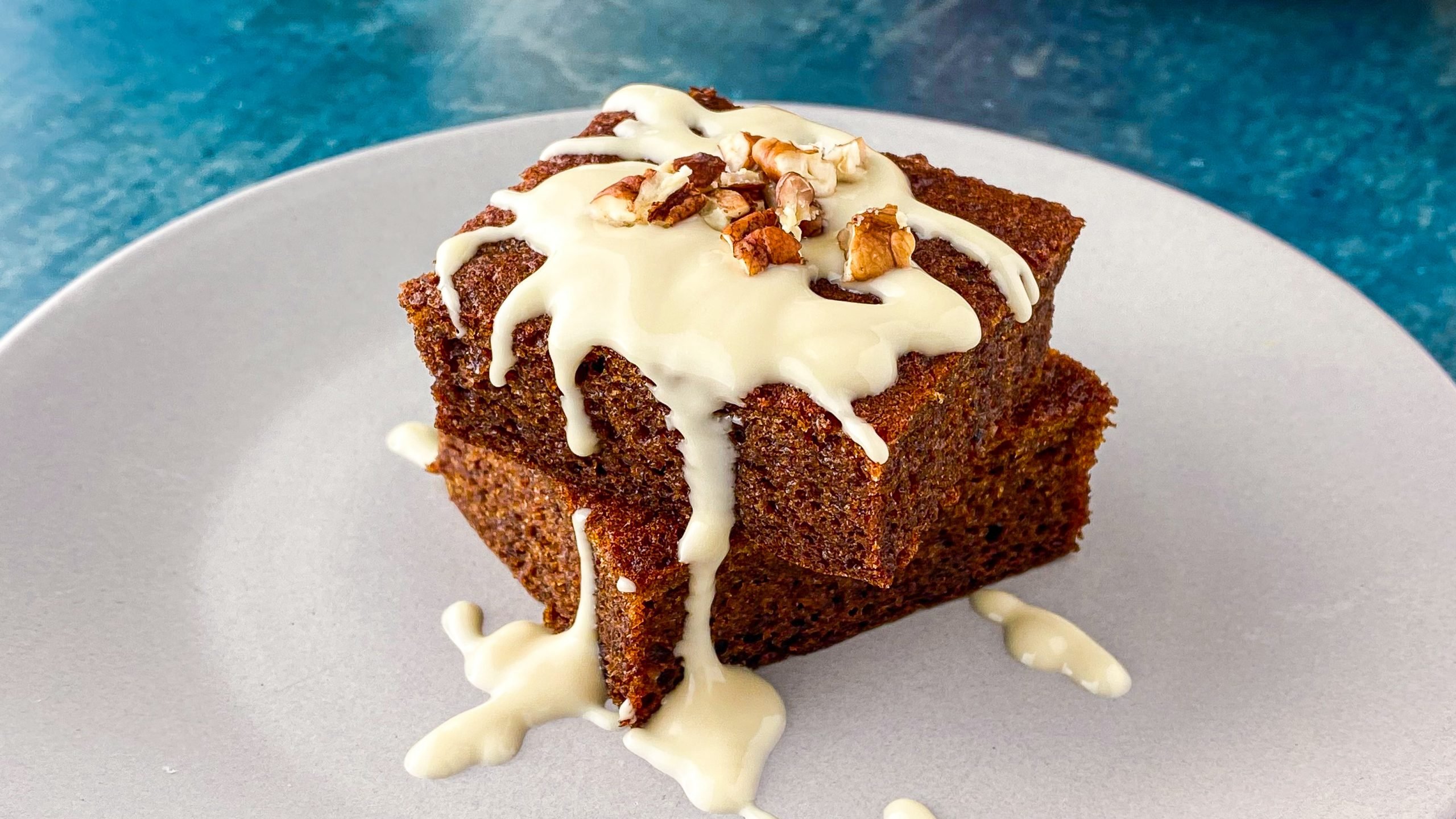 Method
First, preheat the oven to 180°C.

Add all the ingredients to a bowl and mix well to get a smooth batter. 

Pour the batter into a lined baking tray and cook for 30 minutes until a toothpick comes out clean. 

Let cool for 5 minutes before slicing up into 6 even squares. Drizzle with plenty of melted white chocolate Protein Spread and a sprinkle of chopped pecan nuts, then enjoy!