Carving your pumpkins for Halloween is only the beginning…
---
The days are getting shorter and the knitwear is resurfacing, which only means one thing — autumn has arrived. As much as we miss the sun, we have to admit we're starting to get excited for the transition into feel-good comfort food and dishes designed to warm you from the inside out. And, of course, there's Halloween to keep us in good spirits. If you're anything like us, you can't scroll on your socials for very long before seeing someone out pumpkin-picking.
We're all for getting creative with pumpkin carving, but so many people get overexcited and miss the main event entirely, which is putting those delicious insides to good use. There are so many incredibly tasty recipes to get stuck into, check them out below.
These simple muffins are a sweet treat that will help you top up your daily protein intake. Why not go to town with the spooky decorations to top them off, too? It's the perfect activity for the Halloween weekend.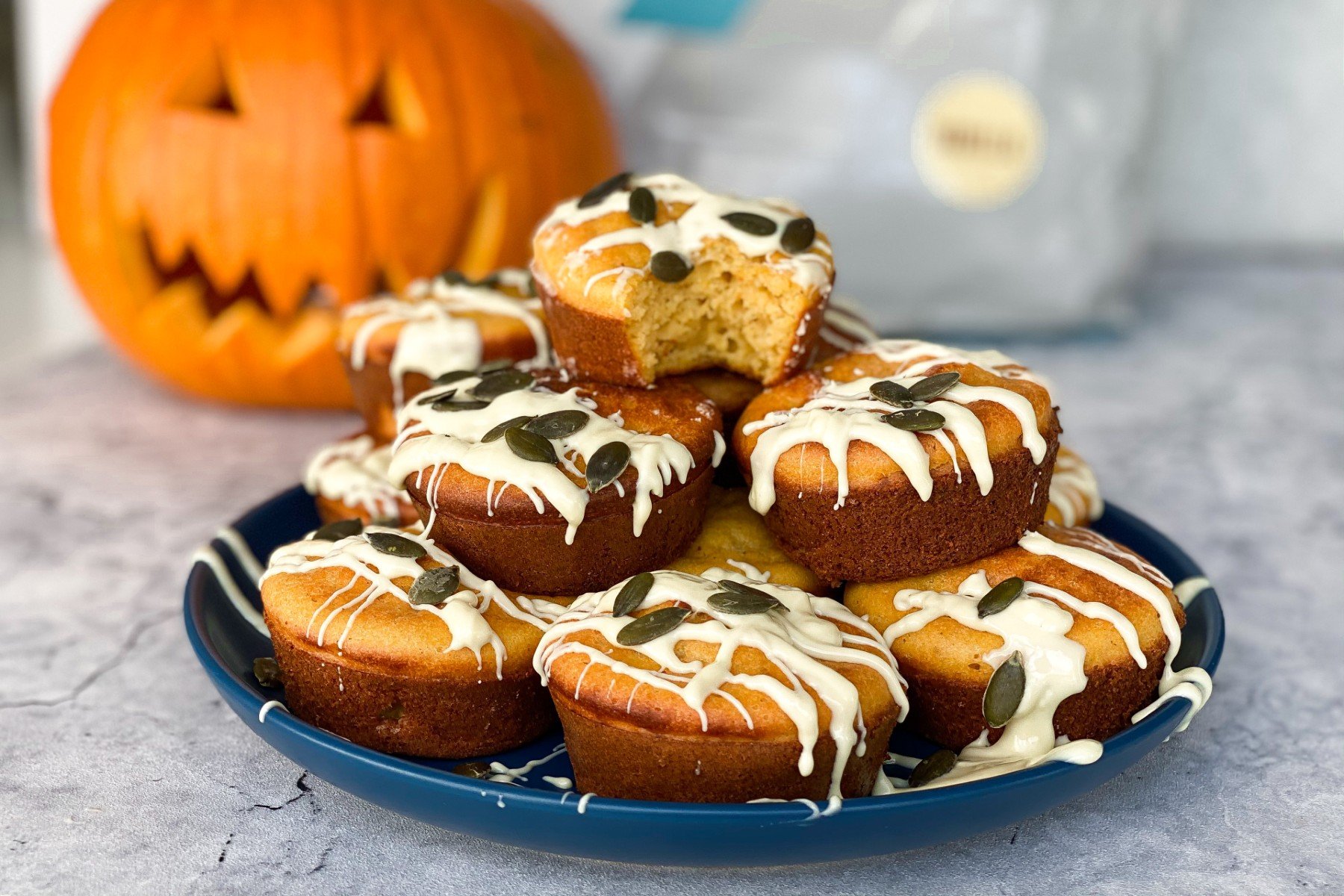 Recipe here.
This is the perfect hearty meal to enjoy on a cold evening. Made with plenty of aromatic spices and rich flavours, it's a recipe you'll be reusing throughout the winter months, we guarantee.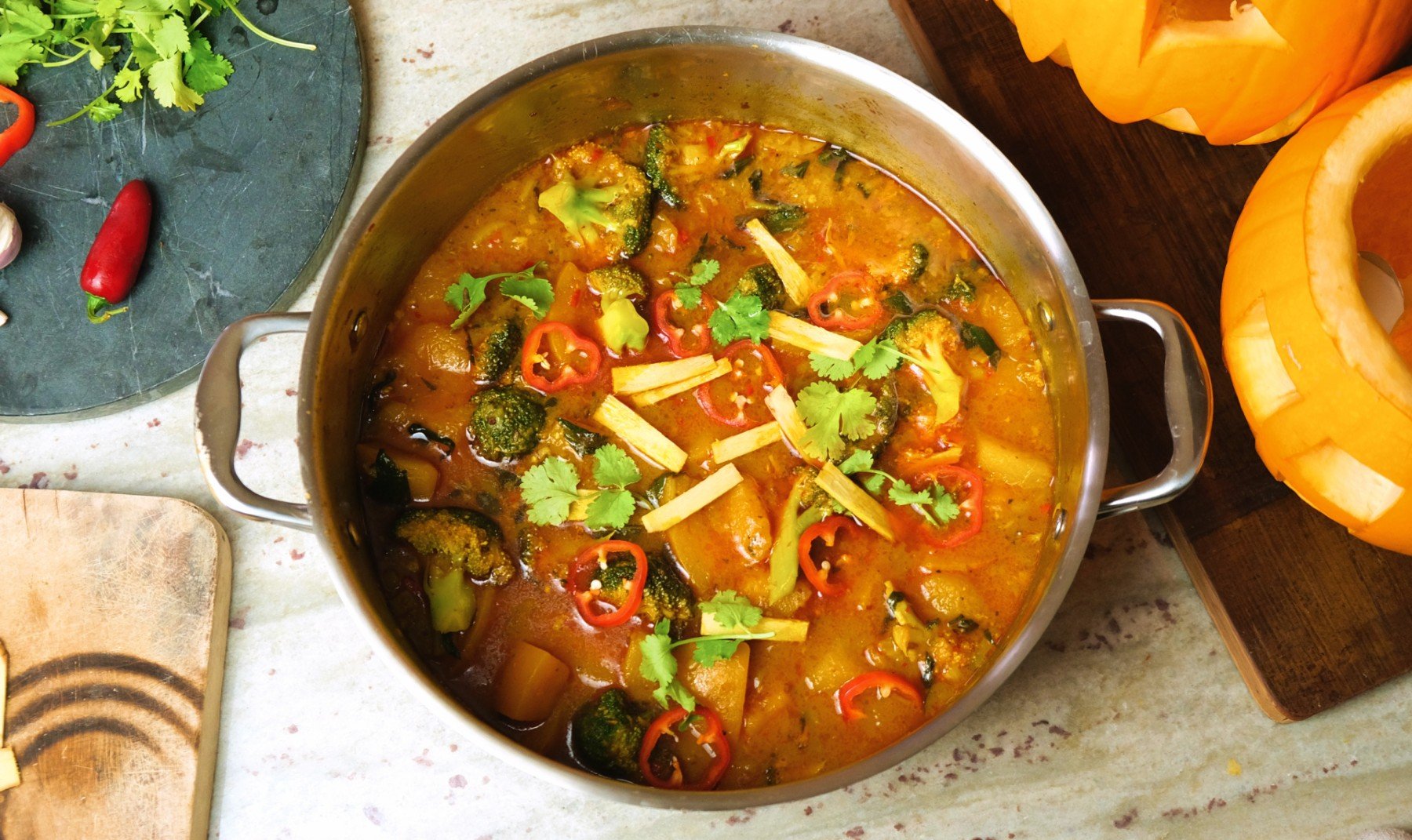 Recipe here. 
Need a Halloween-themed breakfast idea? Of course you do. These pumpkin pancakes are lightly spiced and irresistibly sweet, plus they deliver a boost of protein to support your training progress.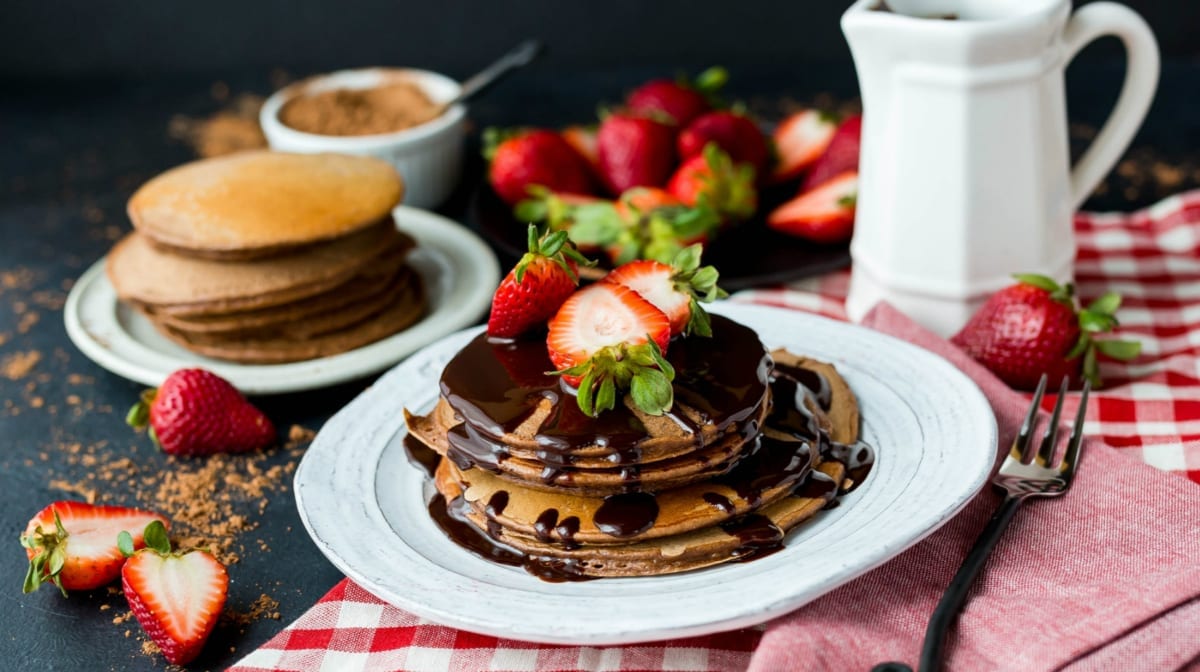 Recipe here.
PSL lovers, this one's for you. It's the flavour everyone's talking about as soon as September begins and for very good reason. You'll want a stash of these protein bars close by at all times.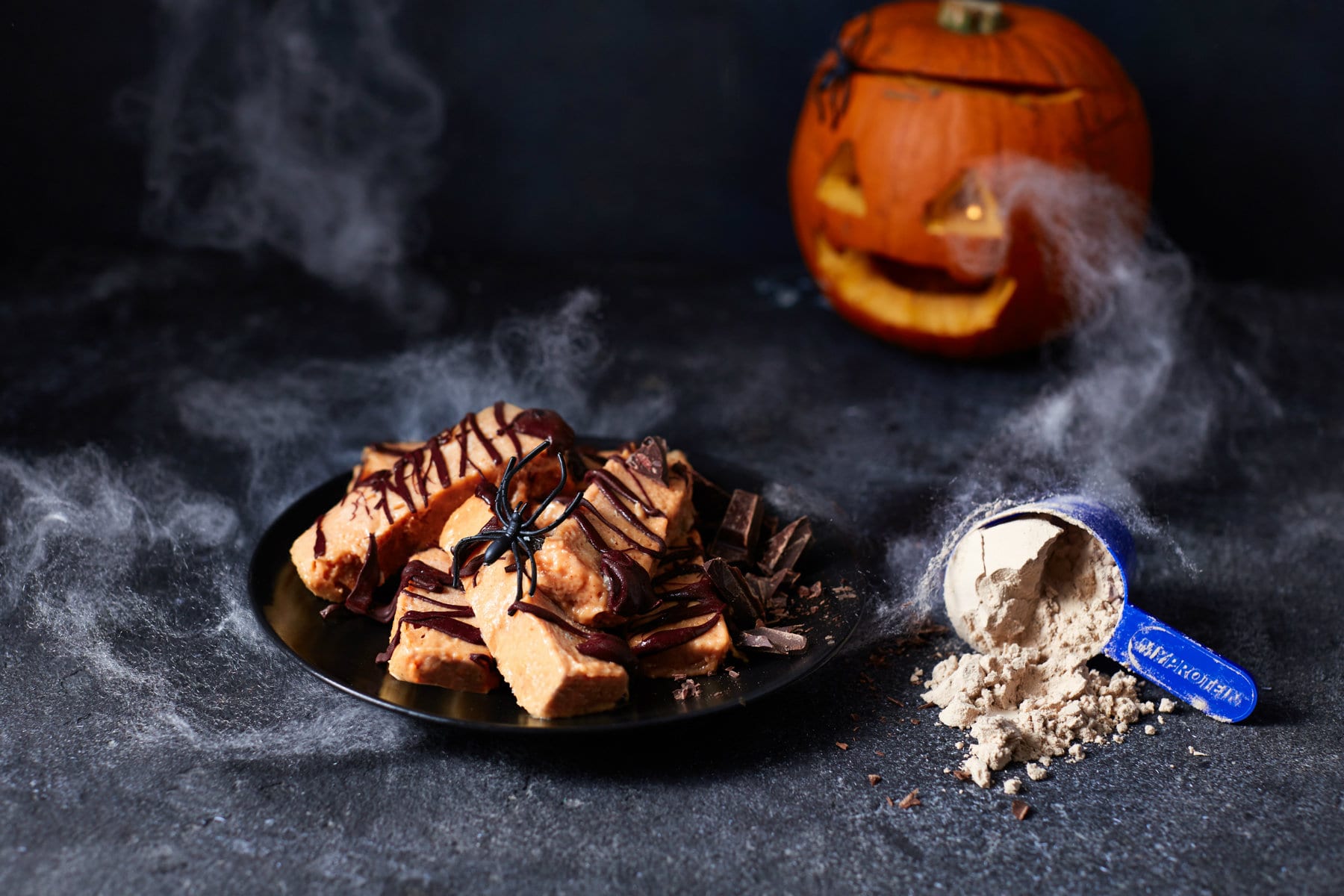 Recipe here.
It's time to get seasonal with your stack — these vegan-friendly pancakes pack in a huge 26g of protein per serving, making them a seriously tasty way to support those gains. Staying on top of  your protein requirements with only plant-based ingredients has never been so easy.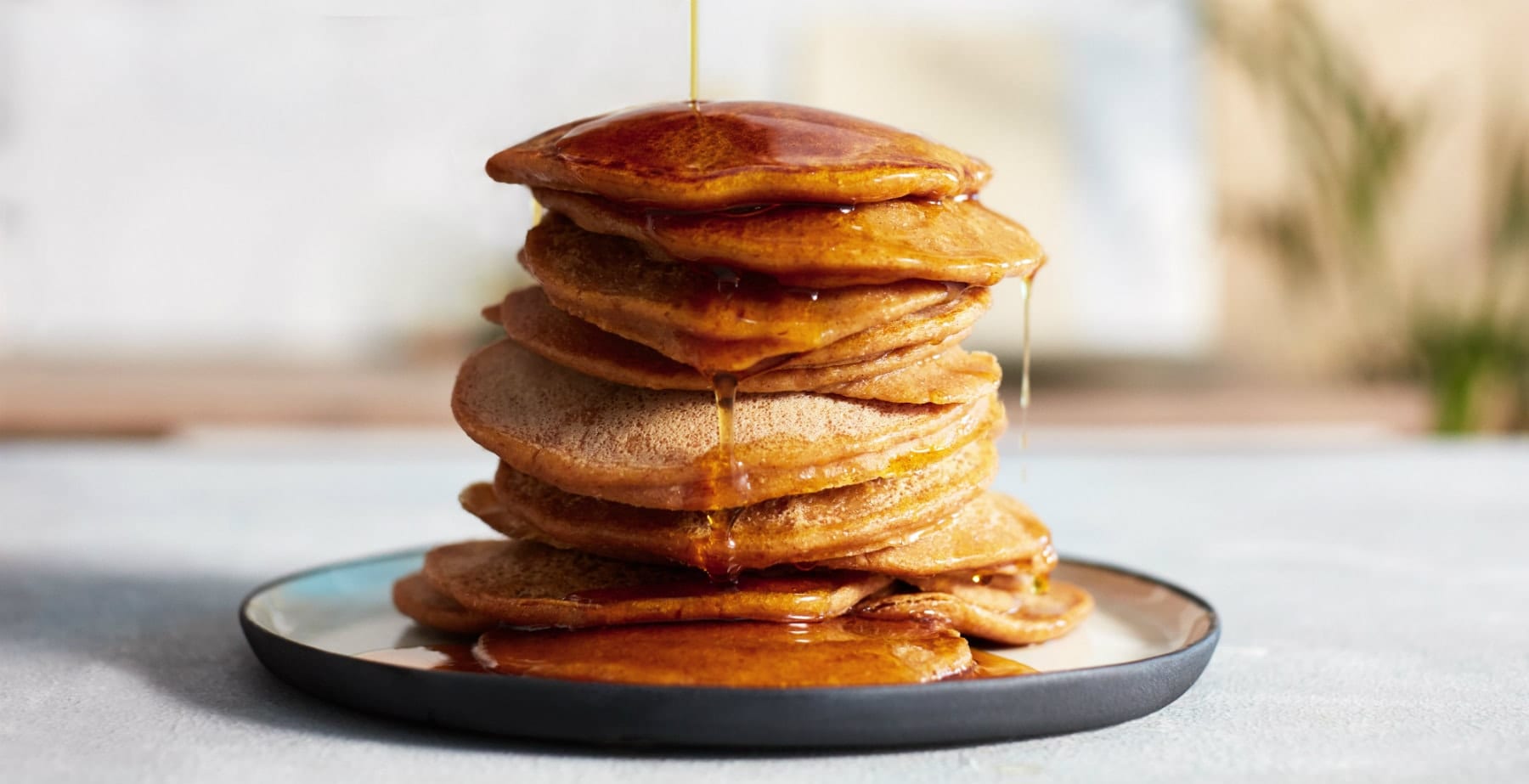 Recipe here.