Pimp your porridge with this super overnight oats recipe – the perfect pick-me-up for the most important meal of the day.
Soaking your oats overnight means that they get super plumped-up and pudding-like – great for a grab and go breakfast. We love a dash of cinnamon and a dollop of almond butter in ours, but why not try your favourite variation of mix-ins and toppings for your very own super overnight oats recipe? Give it a go!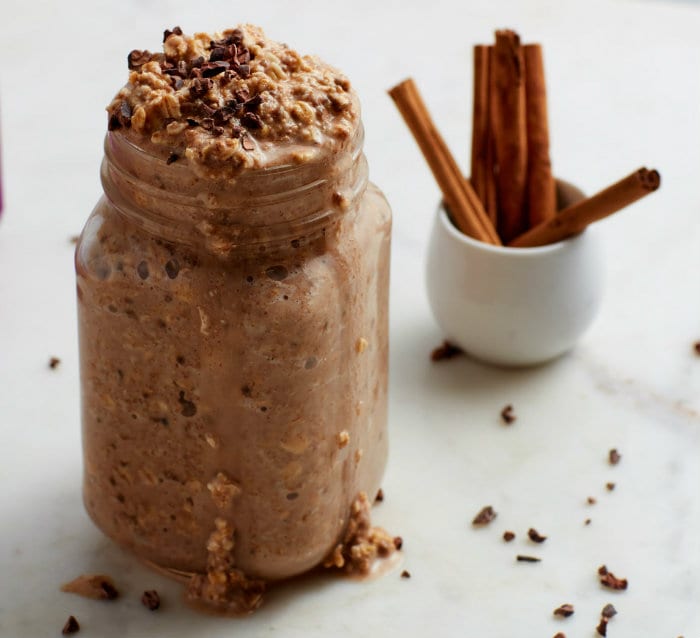 Ingredients For Overnight Oats Recipe

Serves: 1
Method
1. Mix all ingredients in a jar or bowl and stir well.
2. Cover and refrigerate for at least 4 hours or overnight, then enjoy your deliciously plump and creamy  overnight oats!
Want to see more nutritious recipes? Check 'em out here!