We're celebrating our favourite flavours from all over the globe in our World's Kitchen range.
---
You might not be able to travel as much as you'd like to right now, but we're here to make sure you can still enjoy the flavours you love from all around the world. Broaden your horizons and put new tastes to the test with our World's Kitchen range — ideal to shake up your day-to-day nutrition.
We're transporting you to Japan with this truly unique recipe. Cherry blossom is a not only an entire season that's celebrated in Japan, but it's grown into a popular flavour for edible sweet treats too.
It's a delicate, floral flavour, making it the perfect match for our Clear Whey Isolate, which is a refreshing, light protein drink — an innovative alternative to your traditional milky shakes.
Raindrop cake is a traditional jelly-like Japanese dessert, usually made from water and agar powder and topped with black sugar syrup and roasted soybeans. We decided to try the ultimate Japanese-inspired dish by using our cherry blossom Clear Whey Isolate to flavour a raindrop cake. Pretty cool, right?
Just check out that jiggle.
Makes 4
Ingredients
4 gelatin sheets
500ml water
Juice of ½ a lemon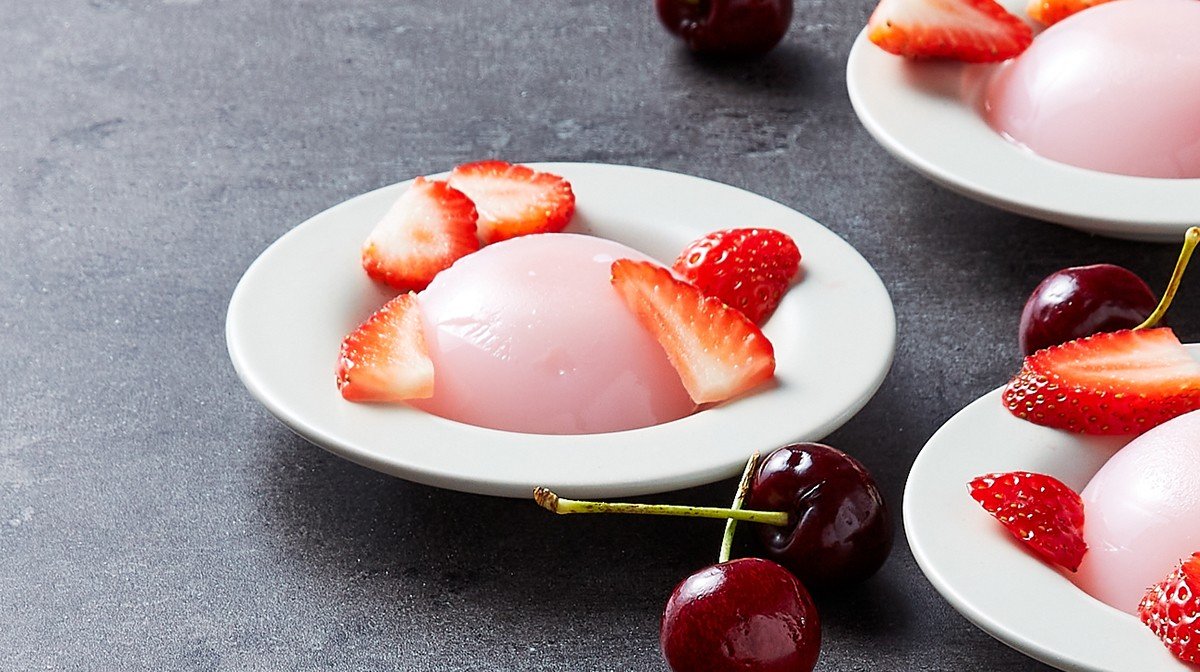 Method
In a small pan, add the gelatin sheets and water and heat over a low heat to gently dissolve the gelatine, stirring occasionally.
Once dissolved, take off the heat and allow to cool.
Add the cherry blossom Clear Whey Isolate and the lemon juice and whisk until combined.
Place a sieve over a jug and pour the liquid in the pan through it to strain. Then pour into your jelly moulds and set in the fridge for at least 5 hours.
To serve, dip the mould into warm water and turn out onto a plate. Enjoy!