Fuelling a passion for fitness in young people is one of our main goals at Myprotein. Many of our best-loved ambassadors are students; we love amplifying their stories and inspiring a new generation to follow in their footsteps.
Our student ambassador programme, NXTGEN, was set up for this purpose and has been an incredible success, supporting the journeys of talented student gym-goers of diverse backgrounds.
One of those students is Nicole Latham, a 21-year-old University of Leeds law student. When she's not studying for her degree, Nicole competes in powerlifting competitions. She's also mastering her black belt in karate. Yep, black belt.
On top of uni, gym and martial arts, she's also in and out of the doctor's office. Nicole has also experienced physical symptoms of neurological disorder for three years now and received a diagnosis for multiple sclerosis (MS) a year ago. Despite the obvious challenge, she doesn't let it get in her way. And her goal is to show other young people with disabilities they can live their lives and still enjoy an active lifestyle.
In spirit of Multiple Sclerosis Awareness Week, Nicole has been answering questions on her Instagram page, speaking candidly about her diagnosis and how she balances her love of sport, uni work and a social life while having MS. Here's what she had to say.
'Alarm bells didn't ring. I thought I was just stressed'
Nicole's first attack happened while revising for her A-Levels, a hugely stressful time for many students. And at the time, that's all she thought it was: stress. But it turned out to be vertigo and likely her first MS attack.
"In May 2019 I woke up with double vision and the sensation of being drunk (turns out it was vertigo!). As bloody weird as this was, alarm bells didn't ring for me. I was just about to sit my A-Levels, so I presumed I was just stressed."
'I finally realised something wasn't right'
Nicole carried on preparing for her exams. She sat them with one eye closed to accommodate her vision that was still damaged from her vertigo experience. This is when she decided to act and head back to the doctors.
"After sitting my exams with one eye closed to see, loads of prescription drugs and no progress made, I finally realised something wasn't right.
"Following an MRI, I was diagnosed with Clinically Isolated Syndrome (CIS) at age 18. This is where you've had one episode of neurological symptoms caused by CNS inflammation."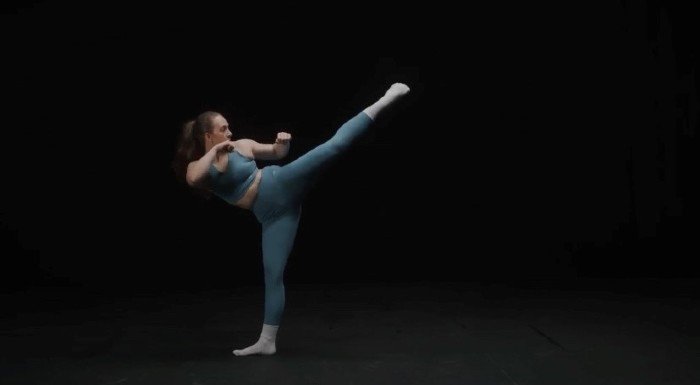 'I had an intense tremor in my hand for two months'
After this initial attack and her CIS diagnosis, Nicole didn't experience another for a few years. But in August 2021, she had another.
"Things chilled out for a few years, but in August 2021 I had my second attack leading to a diagnosis of Multiple Sclerosis. My symptom this time was an intense tremor in my left hand lasting two months!"
'I want others to be diagnosed quickly'
Today, Nicole uses her page not only to spread awareness of MS, encouraging people not to ignore symptoms, as she did initially, but also to show people you can live a full, fulfilling life with MS. She wants to show the highs as much as the lows.
"Right now, I am about to start treatment for my MS using disease modifying drugs. I'd be lying if I told you this isn't scary, but I am so lucky my MS was found at a young age. I intended to use my account to show my journey (the ups and downs) and spread awareness so hopefully others can get a diagnosis quickly."
Nicole has taken her diagnosis in her stride and is now smashing it in the powerlifting world as a young, disabled athlete. And she is proud to be doing it.
"My aim is to show other disabled athletes that your life isn't over on diagnosis. I'm proud to be a disabled athlete."
Take home message
When Nicole was diagnosed, she only ever saw representations in media of the struggles and challenges MS brings, rather than all the things it's still possible to experience and achieve with MS.
Follow Nicole's page for killer workouts, powerlifting tips, and advice on thriving in life with MS. And keep an eye on our blog for an exclusive interview with Nicole coming soon…