The Nordic diet is a way of eating that emphasises fresh, local ingredients and healthy, sustainable living. It's based on the traditional diets of the Nordic countries: Denmark, Finland, Iceland, Norway, and Sweden. These countries are widely considered to have some of the healthiest populations in the world.
In this deep dive into the Nordic diet, we'll explain exactly what it is, what foods it includes, and discuss its benefits and disadvantages. I'll also give my own thoughts on how it stacks up to other similar diets.
Jump to:
What is the Nordic diet?
The Nordic diet is like the Mediterranean diet — both are based on the diets of a population from a specific geographical location.
The diet consists of whole foods locally sourced or traditionally eaten in Denmark, Finland, Iceland, Norway, and Sweden, and focuses on the consumption of seasonal foods.
What can you eat on the Nordic diet?
The Nordic diet is based on traditional staple foods of the Nordic countries. Foods commonly found in the cuisines of these countries — potatoes and other root vegetables, berries, whole grains, cabbages, apples, pears, oats, rye, milk and fermented milk — make up much of the diet. Many of these traditional Nordic foods have been associated with beneficial health effects.1,2
The Nordic diet discourages meat and instead recommends an increased intake of legumes, which are a more environmentally friendly protein source.3
The Nordic countries are also perfectly geographically positioned for fishing, so fish and seafood represent an important part of the diet.3,4
While the Mediterranean diet is popular for its extensive inclusion of olive oil, the Nordic diet instead favours rapeseed oil (also known as canola oil). Rapeseed oil is high in healthy monounsaturated fats. It also contains some alpha-linolenic acid, a plant-based omega-3 fatty acid.
The diet also recommends you choose generally "softer" fats like those found in plant-based spreads and margarine, limit salt to under 6g a day, and drink at least 1.5L of water or unsweetened liquid per day.5
What are the benefits?
There are many documented benefits to the Nordic diet, and several of them overlap with those seen in studies evaluating the Mediterranean diet. Health benefits attributed to the Nordic diet include lower risk of chronic disease and mortality.5
These benefits may be because of the "plant-based" focus of the diet, with both the Mediterranean and the Nordic diet recommending more dietary protein sourced from plants while also recommending a higher intake of fruits, vegetables, grains (especially whole grains), legumes, nuts, and seeds, all while limiting consumption of red and processed meat.
Plant-based diets are associated with many of these benefits and seem to be an effective preventative healthcare strategy.6
Additionally, the Nordic diet's lack of ultra-processed foods, and lower red meat and salt intake, may explain the lower risk of serious diseases associated with those who follow the diet more closely.7,8
The diet's combined high intake of calcium (from dairy), omega-3 and protein probably contribute to general good physical health and cognitive function among people who follow it, especially the elderly.9,10,11
What are the disadvantages?
In terms of disadvantages, it's again worth comparing the Nordic diet to the Mediterranean diet. Looking at the dietary guidelines and the available data, there isn't much of a difference between the two, although there is currently far less research on the Nordic diet.
You could also argue that its high-fish and seafood content could possibly lead to overfishing. This criticism can also be applied to the Mediterranean diet.
Another possible criticism could be issues on sourcing certain fruits, vegetables and grains outside of the Nordic region (especially given the emphasis on seasonal produce). Again, this criticism feels a bit forced given how widely available produce is now.
Cost may be another issue. But most fresh food is getting more expensive, so it's unlikely to cost much more than any other healthy approach to nutrition.
Other than these minor flaws, there isn't anything else worth pointing out as a disadvantage. And because there still hasn't been much research into the diet, there could be a whole range of benefits that we're unaware of.
Can it help you lose weight?
More research is needed before we can say with confidence that the science backs the diet for weight loss, but considering its similarity to the Mediterranean diet, it should be more than possible to lose weight on the Nordic diet. Successful long-term weight loss is achieved through sustained calorie deficit, and the Nordic diet is made up of plenty of satiating foods that are not too calorie dense.
Take home message
The Nordic diet is almost a carbon copy of the Mediterranean diet, except for a different main fat source in rapeseed oil over olive oil and a slightly different lineup of fruits, vegetables and grains.
As a qualified nutritionist with plenty of experience researching all sorts of diets — many of which I am not a fan — I will say the Nordic diet is a good diet to follow. More plants, more oily fish, and fewer ultra-processed foods are always likely to be better for us.
The only real issue currently is the relatively small amount of research on it so far. But this is an issue that will be solved in time, with future studies providing a clearer picture of its potential benefits and pitfalls.
If you've already been converted to the Mediterranean diet, then you should also consider the Nordic diet. It won't turn you into a Viking, but it might make you feel like one.
Enjoyed this article?
READ THESE NEXT:
Our articles should be used for informational and educational purposes only and are not intended to be taken as medical advice. If you're concerned, consult a health professional before taking dietary supplements or introducing any major changes to your diet.
Akesson A, Andersen LF, Kristjánsdóttir AG, Roos E, Trolle E, Voutilainen E, et al. Health effects associated with foods characteristic of the Nordic diet: a systematic literature review. Food Nutr Res. (2013) 57:22790. doi: 10.3402/fnr.v57i0.22790
Olsen A, Egeberg R, Halkjær J, Christensen J, Overvad K, Tjønneland A. Healthy aspects of the Nordic diet are related to lower total mortality. J Nutr. (2011) 141:639–44. doi: 10.3945/jn.110.131375
Mithril C, Dragsted LO, Meyer C, Tetens I, Biltoft-Jensen A, Astrup A. Dietary composition and nutrient content of the New Nordic Diet. Public Health Nutr. (2012) 16:777–85. doi: 10.1017/S1368980012004521
Bere E, Brug J. Towards health-promoting and environmentally friendly regional diets – a Nordic example. Public Health Nutr. (2008) 12:91–6. doi: 10.1017/S1368980008001985
Krznarić, Ž., Karas, I., Ljubas Kelečić, D., & Vranešić Bender, D. (2021). The Mediterranean and Nordic Diet: A Review of Differences and Similarities of Two Sustainable, Health-Promoting Dietary Patterns. Frontiers in nutrition, 8, 683678. https://doi.org/10.3389/fnut.2021.683678
Tuso, P. J., Ismail, M. H., Ha, B. P., & Bartolotto, C. (2013). Nutritional update for physicians: plant-based diets. The Permanente journal, 17(2), 61–66. https://doi.org/10.7812/TPP/12-085
Theodoratou, E., Timofeeva, M., Li, X., Meng, X., & Ioannidis, J. (2017). Nature, Nurture, and Cancer Risks: Genetic and Nutritional Contributions to Cancer. Annual review of nutrition, 37, 293–320. https://doi.org/10.1146/annurev-nutr-071715-051004
Jiménez-Cortegana, C., Iglesias, P., Ribalta, J., Vilariño-García, T., Montañez, L., Arrieta, F., Aguilar, M., Durán, S., Obaya, J. C., Becerra, A., Pedro-Botet, J., Sánchez-Margalet, V., & On Behalf Of The Cardiovascular Disease Working Group Of The Spanish Society Of Diabetes Sed (2021). Nutrients and Dietary Approaches in Patients with Type 2 Diabetes Mellitus and Cardiovascular Disease: A Narrative Review. Nutrients, 13(11), 4150. https://doi.org/10.3390/nu13114150
Cuesta-Triana, F., Verdejo-Bravo, C., Fernández-Pérez, C., & Martín-Sánchez, F. J. (2019). Effect of Milk and Other Dairy Products on the Risk of Frailty, Sarcopenia, and Cognitive Performance Decline in the Elderly: A Systematic Review. Advances in nutrition (Bethesda, Md.), 10(suppl_2), S105–S119. https://doi.org/10.1093/advances/nmy105
Martí Del Moral, A., & Fortique, F. (2019). Omega-3 fatty acids and cognitive decline: a systematic review. Omega-3 y deterioro cognitivo: una revisión sistemática. Nutricion hospitalaria, 36(4), 939–949. https://doi.org/10.20960/nh.02496
Bauer, J., Biolo, G., Cederholm, T., Cesari, M., Cruz-Jentoft, A. J., Morley, J. E., Phillips, S., Sieber, C., Stehle, P., Teta, D., Visvanathan, R., Volpi, E., & Boirie, Y. (2013). Evidence-based recommendations for optimal dietary protein intake in older people: a position paper from the PROT-AGE Study Group. Journal of the American Medical Directors Association, 14(8), 542–559. https://doi.org/10.1016/j.jamda.2013.05.021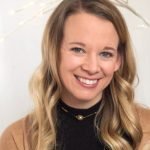 Claire is a Registered Dietitian through the Academy of Nutrition and Dietetics and a board-certified Health and Wellness Coach through the International Consortium for Health and Wellness Coaching. She has a Bachelor of Science in Biology and a Master's degree in Clinical Dietetics and Nutrition from the University of Pittsburgh.
Talking and writing about food and fitness is at the heart of Claire's ethos as she loves to use her experience to help others meet their health and wellness goals.
Claire is also a certified indoor cycling instructor and loves the mental and physical boost she gets from regular runs and yoga classes. When she's not keeping fit herself, she's cheering on her hometown's sports teams in Pittsburgh, or cooking for her family in the kitchen.
Find out more about Claire's experience here.