Written by Sarah Curran
---
What Is Seamless Clothing?
Seamless clothing is clothing without any stitches. This is a fairly new way of manufacturing garments and has a number of benefits, especially when applied to fitness clothing — which is where our extensive gym wear range comes in.
Read on to find out exactly what's behind one of our bestselling collections.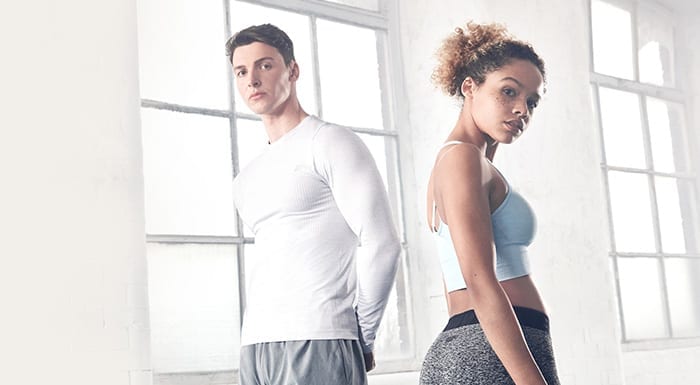 Why Choose Seamless Clothing?
It's Non-Chafing
---
Seamless clothing will not cause any friction or chafing on your skin as you won't have any uncomfortable seams there to irritate or distract you during training. Instead, the fabric will move with your body, so you'll be free to squat till you drop! (We really mean it, another key feature of our Seamless Leggings is that they're totally squat-proof.)
It's Durable
---
The fact that there are no heavily-stitched seams in seamless clothing means that it's also extremely durable, making it an excellent choice for gym wear as clothes are often subjected to many pulls and stretches during a demanding training session.
It's Flexible
---
Clothing that will move with your body is key to comfort in the gym — no one wants ill-fitting or restrictive clothing holding them back from giving their all to a workout. Seamless garments fit like a second-skin, so they provide you with the flexibility you need to stretch, squat, and lunge to your heart's content.

It's Lightweight
---
Lightweight clothing is ideal for exercise — when you're putting your body through it's paces you need room to breathe. Seamless clothing is the perfect light layer that gives you support without feeling heavy or bulky. Stay cool and comfortable throughout your session.
It's Breathable
---
Not only is our Seamless collection lightweight, but it's breathable and sweat-wicking too, which will make a huge difference to your comfort as you train. This is because the clothing will work with your body to cool you down, drawing the moisture away from your skin and to the exterior when you get your sweat on. Damp patches are a thing of the past.
It Gives A Flattering Fit
---
Seamless clothing hugs the body in a very flattering way — and we've added contouring panels to many of our pieces for even more shape enhancement… you may find yourself lingering by the mirrors next time you're in the gym!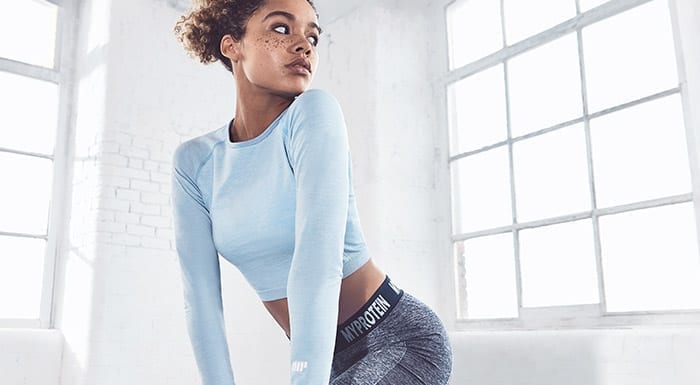 Who Is Seamless Clothing For?
Well, we just couldn't deny anyone the joy of working out in such innovative performance clothing! Our Seamless collection is designed to keep up with any type of training, whether you're lifiting weights, tackling some cardio, or unwinding at yoga. Here are some of our designers' top picks, based on activity type.
Weight Training
---
For him — Sculpt Seamless Long-Sleeve T-Shirt — this lightweight training top is the perfect choice as it's breathable, engineered with sculpt lines for ultimate definiton, and finished with thumbholes. Want to see your biceps pop during your arm session? Swap for the Seamless Tank instead.
For her — Shape Seamless Crop Top — this is super-flattering with contrasting shaped panels and raglan sleeves for maximum range of motion. On bottom, it's got to be the Seamless Leggings, which provide full squat-proof coverage, along with two-tone detailing and an elasticated waistband.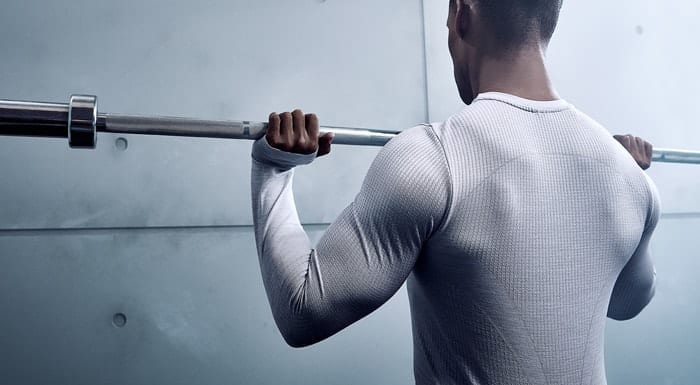 Cardio/HIIT
---
For him — Sculpt Seamless Tank — the tight, comfortable fit of this tank makes sure you won't be distracted by anything riding up or flapping about even when you crank up the speed. It's also got a reflective logo detail, perfect for staying safe during early morning or late night runs. The Sculpt Seamless Tights also have this feature — making them a great extra layer for outdoor workouts.
For her — Seamless Ombre Vest — take your gym kit to new heights with this showstopping piece. With great technical features like being lightweight, breathable, and contouring, it's also finished with ombre colour changes and a racer-back detail. If that's not cool enough for you though, we have a Seamless Ombre Bra that'd work just as well — it has fixed cups for improved support. Pair with the matching Seamless Ombre Leggings for a killer outfit.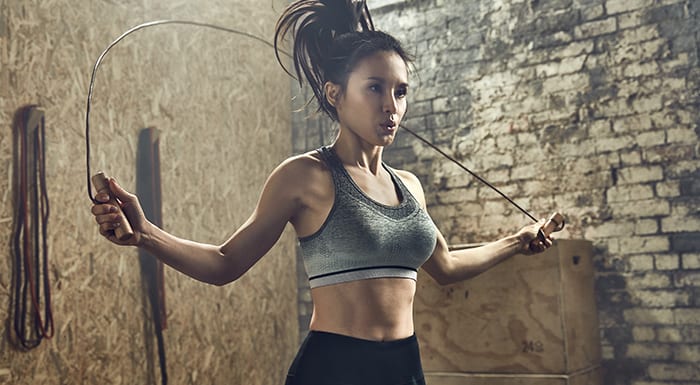 Yoga
---
For him — Seamless ¼ Zip Top — you'll be free to reach and stretch into any position in this second-skin top, plus it's finished with an adjustable zip for custom coverage.
For her — Shape Seamless Vest — this is a gorgeous lightweight top with cross-back elastic straps and a built-in shelf for ultimate support during all of your poses.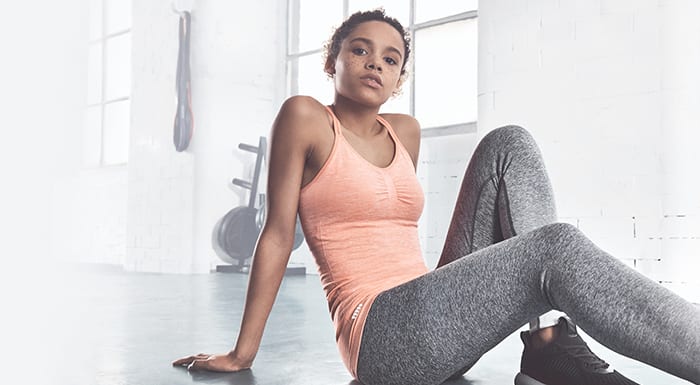 So, that should be Seamless covered… but what about gym wear in general? If you're still struggling for inspiration on where to start with your kit, check out these simple steps to getting yourself a high-performing outfit.
---
Tips For Picking Out New Gym Clothing
Choose Clothing To Suit Your Activity
---
Keep in mind the type of training you plan to do when you choose your gym clothing. For example, if you plan to do a lot of high impact activity, it's important that your sports bra reflects that, and provides comfort and support when you need it the most — you may even want to wear a top with built-in support too.
If you're doing an activity such as yoga, you might want to consider how much skin you're comfortable with showing during certain poses — so choosing a form-fitting outfit that stays in place, while still allowing you to have a full range of motion, could be the best way forward.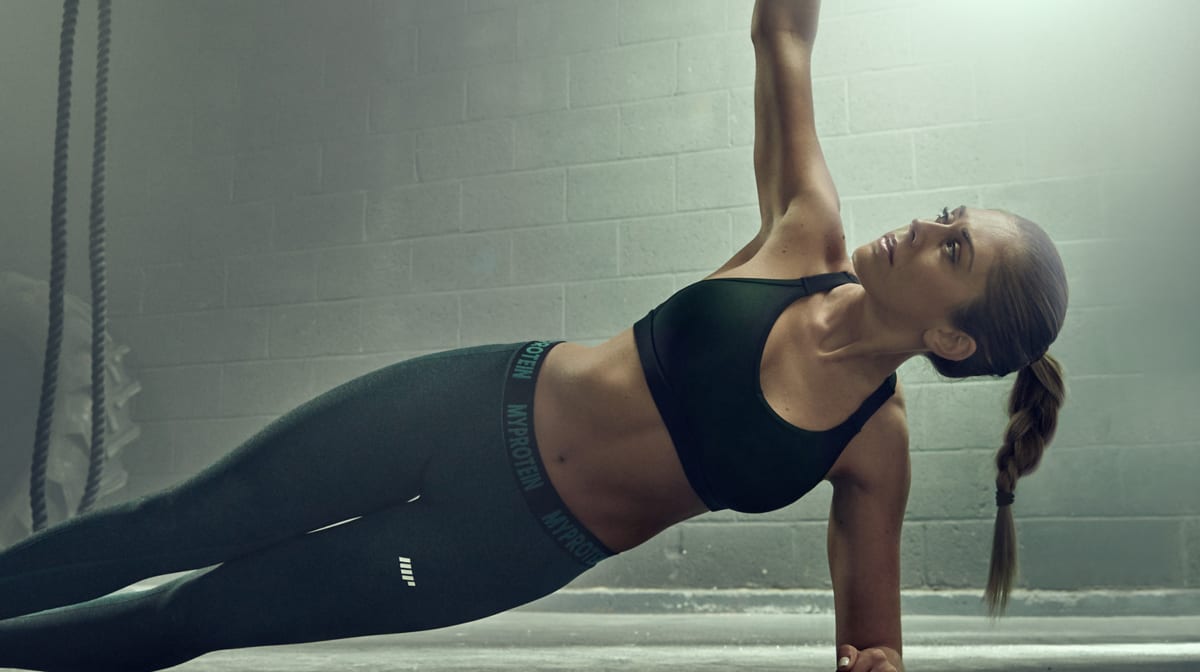 Comfort
---
Comfort is key when selecting fitness clothing. You want the clothing to fit well and be created from suitable fabrics so that you're not weighed down by heavy sweaty material at the end of your workout.
Wear Suitable Footwear
---
Footwear is often the bottom of the list when it comes to considering your gym attire, but it can be very important in terms of comfort and safety at the gym. Make sure that you have the right footwear for the right activity — for example, if you plan to do a spin class, you may find that lightweight runners cause you discomfort, especially when the resistance is turned up on the bikes! On the other hand, if you're doing a yoga class, you'll  want very light, flexible shoes on your feet or even just yoga socks.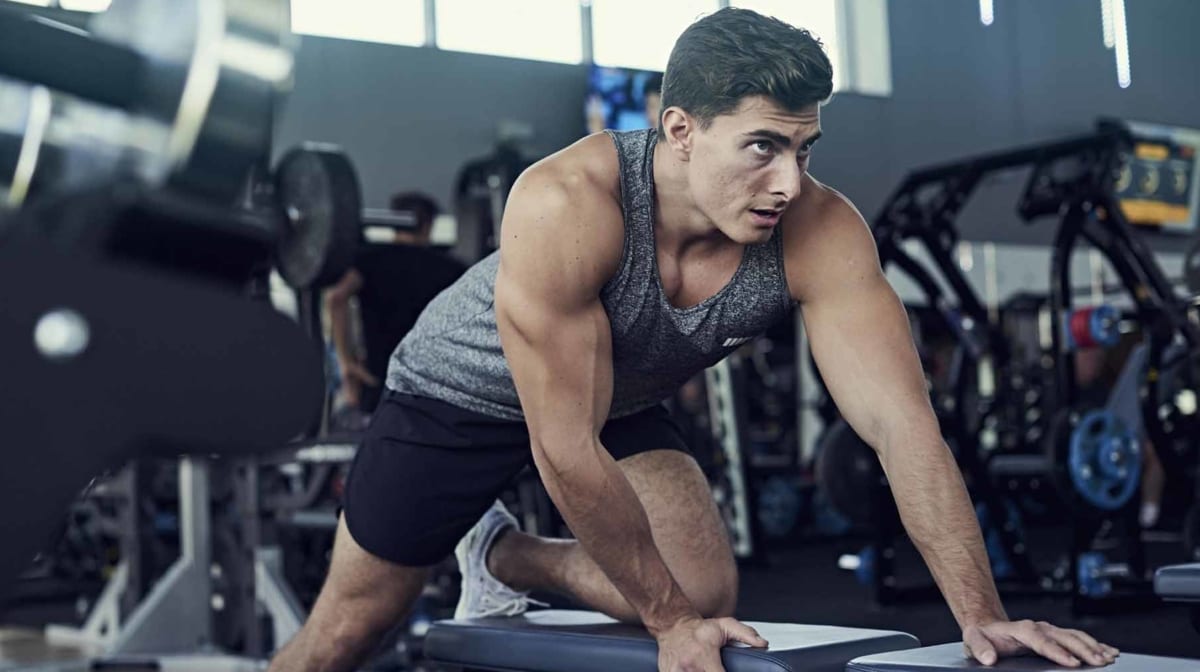 Don't Forget Your Accessories
---
Make sure you always have a water bottle with you so that you stay hydrated throughout your workout. Gallon water bottles are great to bring with you on-the-go so that you always have water to hand, and infuser bottles are brilliant to liven up plain water with frozen berries or lemon slices. And of course, a protein shaker is always great to have in your bag for mixing up a post-workout shake after a tough training session!
Treating yourself or someone special to new gym gear can be a great way to help motivation. With the tips above you should be fully clued up on how to make sure you have the perfect outfit for your workout, but if you want more style inspiration, check out our latest releases in the articles below.