Worried that going green could hamper your fitness progress? We're happy to confirm that you can still absolutely reach your goals and take your training to the next level without the help of animal products. It's just a matter of knowing how to fuel your body right for that plant-based power.
Having a healthy, balanced diet is key – and these high-quality supplements are on hand to make that even easier. If you're all about plant-based, give our favourites a try.
Discover the full Myvegan range.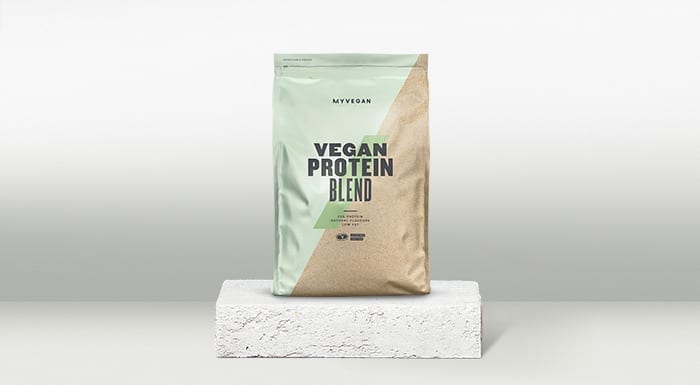 Looking to make some serious green gains? Then you've come to the right place. Vegan Protein Blend is made up of three animal-friendly proteins: pea protein isolate, hemp protein and brown rice protein – and it's totally free from soy and dairy.
Protein is vital for growth and maintenance of muscle mass whether you work out daily or not.¹ So, with 22g of protein per serving, this formula is an ideal addition to your diet, whatever your health and fitness goals.
We've also added DigeZyme®, an expertly developed blend of enzymes which make sure that the protein is easily broken down into amino acids.² Plus, there's extra pre- and probiotic fibres, which are ideal for keeping your digestive system on track.³
It's in the name – this blend is packed full of nutrients for a super boost to your day. The Vegan Superfood Blend contains 20 all-natural superfood extracts including spirulina, chlorella, alfalfa and beetroot powder.
These extracts provide great sources of vitamins and minerals too. Enjoy the benefits of vitamin C, B12, and K in a blend that can be added to your favourite morning smoothie. The fruity flavours, sweetened with stevia, mean it's tasty and nutritious.
It's also loaded with 15g of plant-based protein in each scoop for the ultimate post-workout recovery. You can take on your HIIT hard and still be bursting with energy from so much green goodness.
There's nothing quite like indulging in rich, dark chocolate. Unfortunately, plant-based sweet treats aren't always easy to come by – so, here's our delicious offering. The Vegan Protein Cookie is high in protein, totally plant-based, and made with premium melt-in-the-mouth dark chocolate.
Sweetened with stevia and containing a 13g protein punch, you don't even have to feel guilty about this one. And, if you're looking for a decadent dessert, then this cookie is even tastier microwaved with a spoon of your favourite nut butter.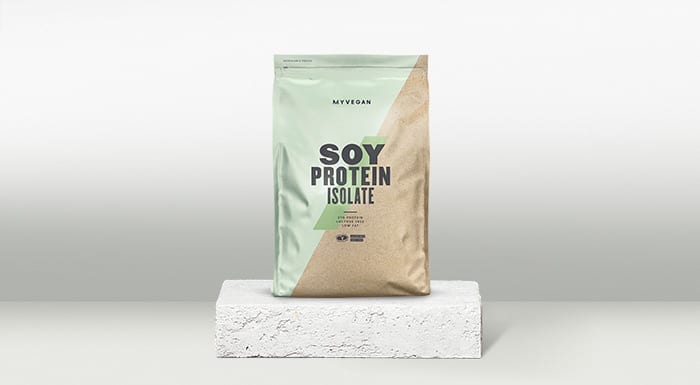 If you've been wondering how to pack in the protein while keeping it green, then Soy Protein Isolate is the answer to your powerlifting prayers. There's 27g of protein in just one serving, which is actually more than some whey proteins – who knew a bean could cram in so much?
By using defatted soybeans in an innovative process, we get a 90% protein blend that also minimises carbohydrates and fats, so there's no room for disappointment.
Our Vegan BCAA Amino Acid is sourced from plant-based ingredients, using a microbial fermentation process.
Branched-chain amino acids (BCAAs) are the building blocks for muscle mass and a great low-calorie way to up your protein intake when working to a deficit. Their other amazing benefit is that you can have them pretty much whenever – knock them back before, during or after your workout to build muscle and feel energised.
Take Home Message
It's never been easier to power yourself with high-performing, plant-based nutrition. With plenty of tasty options, keeping it lean and green doesn't have be boring. Whatever your goals, we've got the supplements to push you closer to those ve-gains.
Discover the full Myvegan range.