---
You can't beat the smell of freshly baked gingerbread.
---
Treat yourself (and whoever else is lucky enough to live with you) to these delicious gingerbread men cookies from @healthy_floflo. They take less than half an hour to make and only require six simple ingredients, which all happen to be vegan-friendly too.  
They're the perfect festive treat to enjoy on -morning coffee breaks or with a hot chocolate on the couch while you're watching your favourite Christmas movie. Sweetened naturally with maple syrup and plenty of aromatic mixed spice, they're free from any butter or refined sugar making them an ideal healthy alternative to the regular shop-bought kind.  
Be warned though, a batch of these won't last long.  
Makes 15
Ingredients
120 g plain flour
½ tsp. baking powder
1 tsp. mixed spice
1 pinch salt
60 g maple syrup
60 g 100% Coconut Oil
Optional decoration: icing pen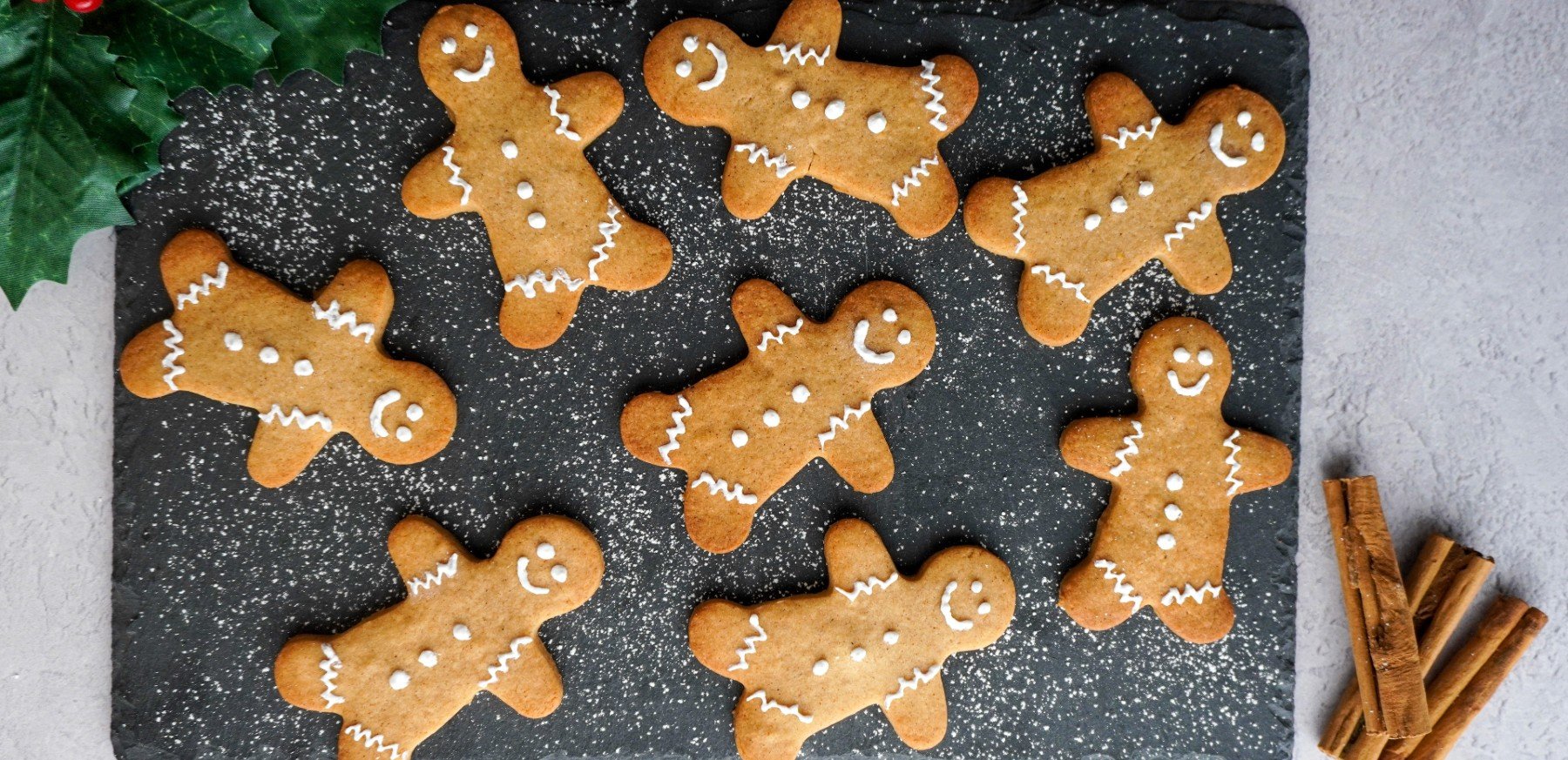 Method
Preheat the oven to 190°C.  

Add all of the ingredients to a mixing bowl and mix until you form a ball of dough.  

Roll out the dough over a clean work surface or straight on top of some baking paper, using a rolling pin and a light sprinkling of flour if needed. Aim to make a sheet of dough around 0.5cm thick.  

Use a gingerbread man cookie cutter to cut out your gingerbread men – you should get around 15 from the dough. Place on a lined baking tray and bake for around 8-10 minutes.  

Once baked, allow to cool before piping with icing sugar if decorating. Enjoy immediately — Flo recommends serving alongside a hot chocolate for the ultimate festive treat — or keep for up to 3 days in an airtight container.