It's time to get seasonal with your stack – these delicious pumpkin protein pancakes are just the thing for an autumnal Sunday brunch, plus they're totally vegan-friendly, so you can spice up your plant-based lifestyle.
With a massive 26g of protein per serving, they're just the thing for hitting the spot after a tough session with the weights.
Makes 4
Ingredients
For the pancakes:
350ml almond milk
2 tbsp. apple cider vinegar
1 tsp. baking soda
½ tsp. salt
400g pumpkin puree
200g wholemeal flour
100g Vegan Protein Blend
2 tbsp. 100% Coconut Oil
For the toppings:
1 tbsp. Sugar-Free Maple Syrup
Sprinkle of cinnamon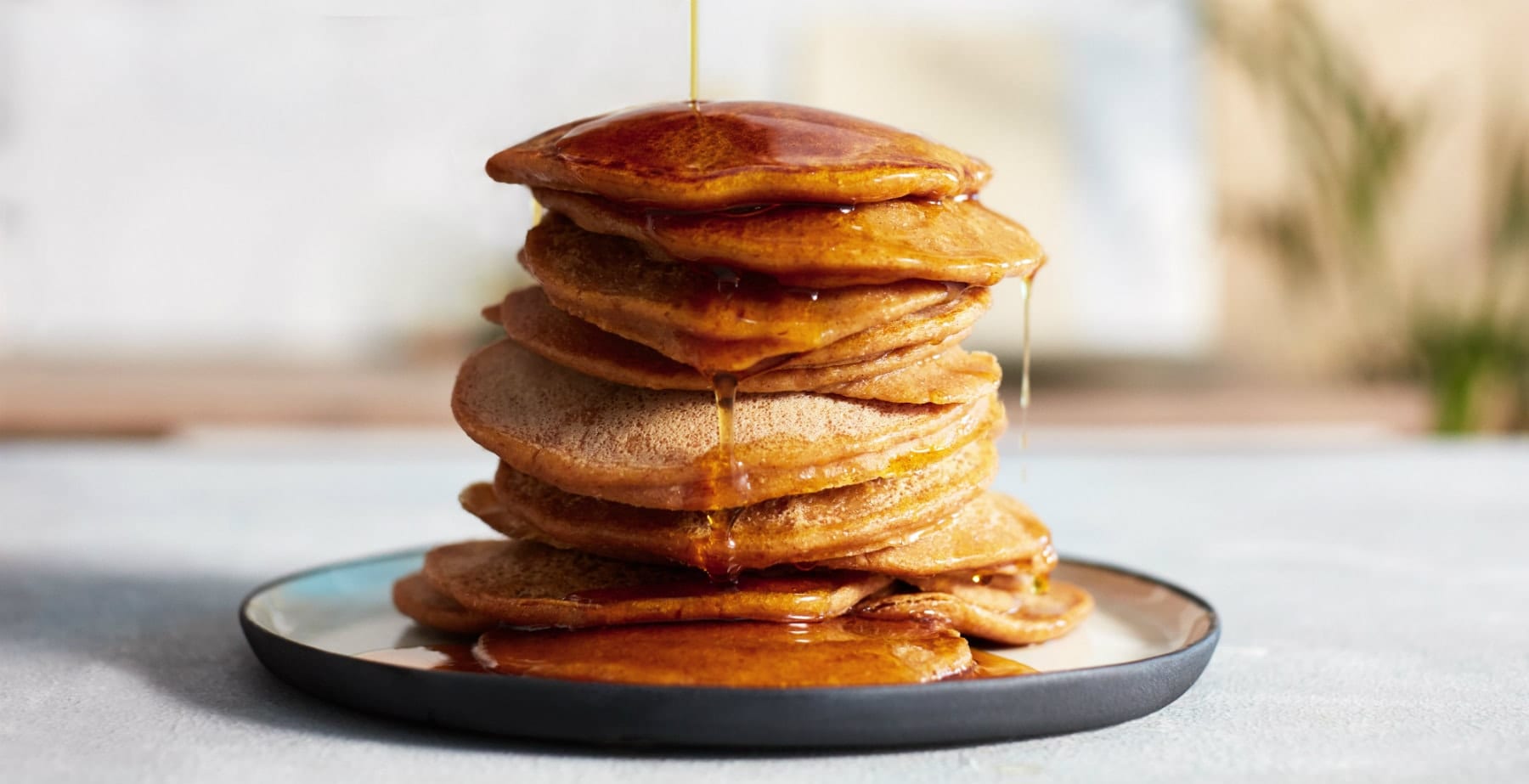 Method
In a large bowl, combine the almond milk, vinegar, pumpkin puree and set aside.
Then in a separate bowl, combine the baking soda, flour, salt and protein powder.
Mix the wet and dry ingredients, then let sit for 5-10 minutes.
Meanwhile, add coconut oil to a heavy-based pan and heat over medium heat.
Once hot, pour a ladle of the pancake batter into the pan. When the batter begins to bubble, flip and cook for a further 2-3 minutes.
Repeat with the rest of the batter until you have a stack of pancakes! Serve with maple syrup and a sprinkle of cinnamon.