Vegan Falafel Recipe | 15-Minute Vegan Dinners
Make the most delicious vegan falafel recipe in 15 minutes' flat! Whizz your falafel ingredients up in the blender, then shape and fry, and you'll be off to kebab heaven in no time.
Chickpeas make a great source of protein, dietary fibre, vitamins and minerals, and they add a fantastic flavour and texture to your cooking. For more chickpea recipes, try our 15-Minute Cauli-Tikka Masala recipe!
Don't forget to check out more fitness recipes and vegan recipes.
Makes: 3 kebabs
Ingredients
400g canned chickpeas (drained)
3 stems spring onion
½ white onion
3 cloves garlic
Handful coriander (leaves and stems)
30g Instant Oats (Unflavoured) or plain flour
1/2 tsp. salt
1 tsp. cumin
1 tsp. Coconut Oil
3 whole wheat pitta breads
Optional toppings:
½ red onion (sliced into rings)
½ iceberg lettuce (shredded)
¼ red cabbage (shredded)
Sweet chilli sauce
Plain dairy-free yoghurt
Method
1. First, add chickpeas, spring onion, white onion, garlic, coriander, instant oats, salt and cumin into a blender and process until coarsely chopped.
2. Roll the mixture into small balls and lightly press down into disks.
3. Next, warm a frying pan on a medium heat and add the coconut oil. Once melted, fry the falafel disks on each side for approximately 5 minutes, until golden brown.
4. Last, it's time to assemble the kebab. Toast the pittas and open them up, then add your falafel, red onion, lettuce, and cabbage. Smother with sweet chilli sauce and plain yoghurt and devour. Now.
Check out our 15-minute vegan dinners...
This 15-minute cauliflower and chickpea tikka masala will be your go-to quick weeknight dinner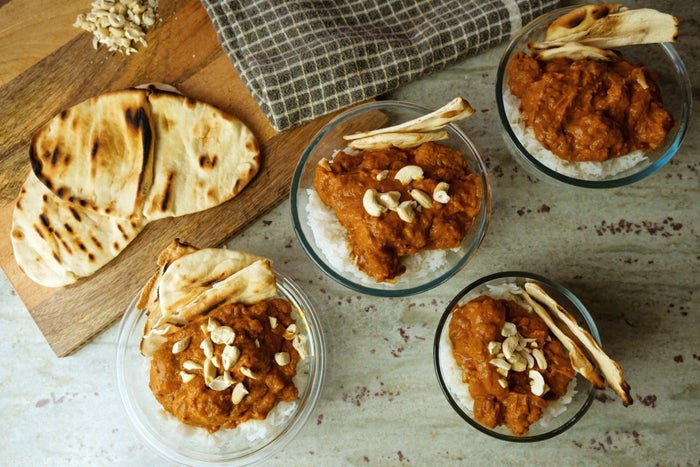 Spice up your weeknight dinners with this super-speedy five bean chilli
Knock these burgers up in a jiff any day of the week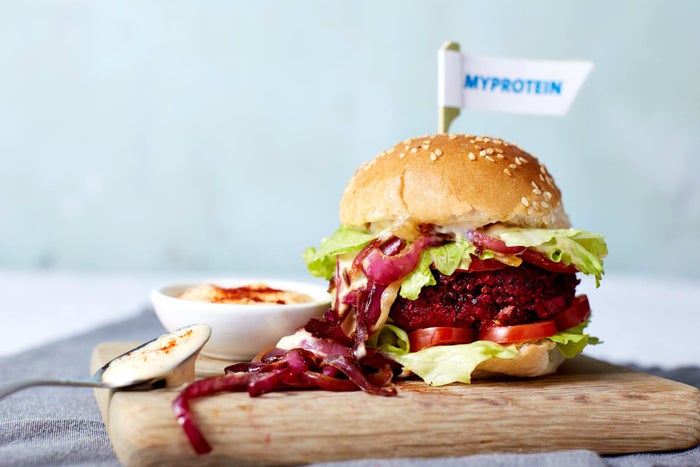 ...or take a look at our collection of vegan recipes!
MACROS PER KEBAB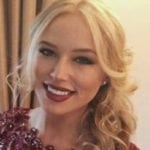 Jennifer Blow is our UKVRN Registered Associate Nutritionist – the UK's register of competent and qualified nutrition professionals. She has a Bachelor's of Science in Nutritional Science and a Master's of Science by Research in Nutrition, and now specialises in the use of sports supplements for health and fitness, underpinned by evidence-based research.
Jennifer has been quoted or mentioned as a nutritionist in major online publications including Vogue, Elle, and Grazia, for her expertise in nutritional science for exercise and healthy living.
Her experience spans from working with the NHS on dietary intervention trials, to specific scientific research into omega-3 fatty acid supplementation and also the effect of fast foods on health, which she has presented at the annual Nutrition Society Conference. Jennifer is involved in many continuing professional development events to ensure her practise remains at the highest level. Find out more about Jennifer's experience here.
In her spare time, Jennifer loves hill walking and cycling, and in her posts you'll see that she loves proving healthy eating doesn't mean a lifetime of hunger.