Calling all chocoholics, here's a sweet treat you can really sink your teeth into. @niallkirland's vegan and dairy-free chocolate protein truffles are deliciously healthy, packed full of protein and have only 9g of carbs.
There's also an ingredient that you'd never guess to make them incredibly creamy bites of goodness… Avocados! An extra ripe avocado is a healthy and natural alternative to your usual fats for perfect protein truffles.
Make these gooey little truffles in a matter of minutes for the ultimate treat to impress guests or to enjoy all to yourself – we're not judging, they're delicious.
Click to jump straight to the nutritionals.
Makes: 8 truffles
Time: 10 minutes
Ingredients
1 ripe avocado
150g vegan dark chocolate
2 scoops Vegan Blend in Smooth Chocolate
1 tbsp. Agave Syrup
Cocoa powder for coating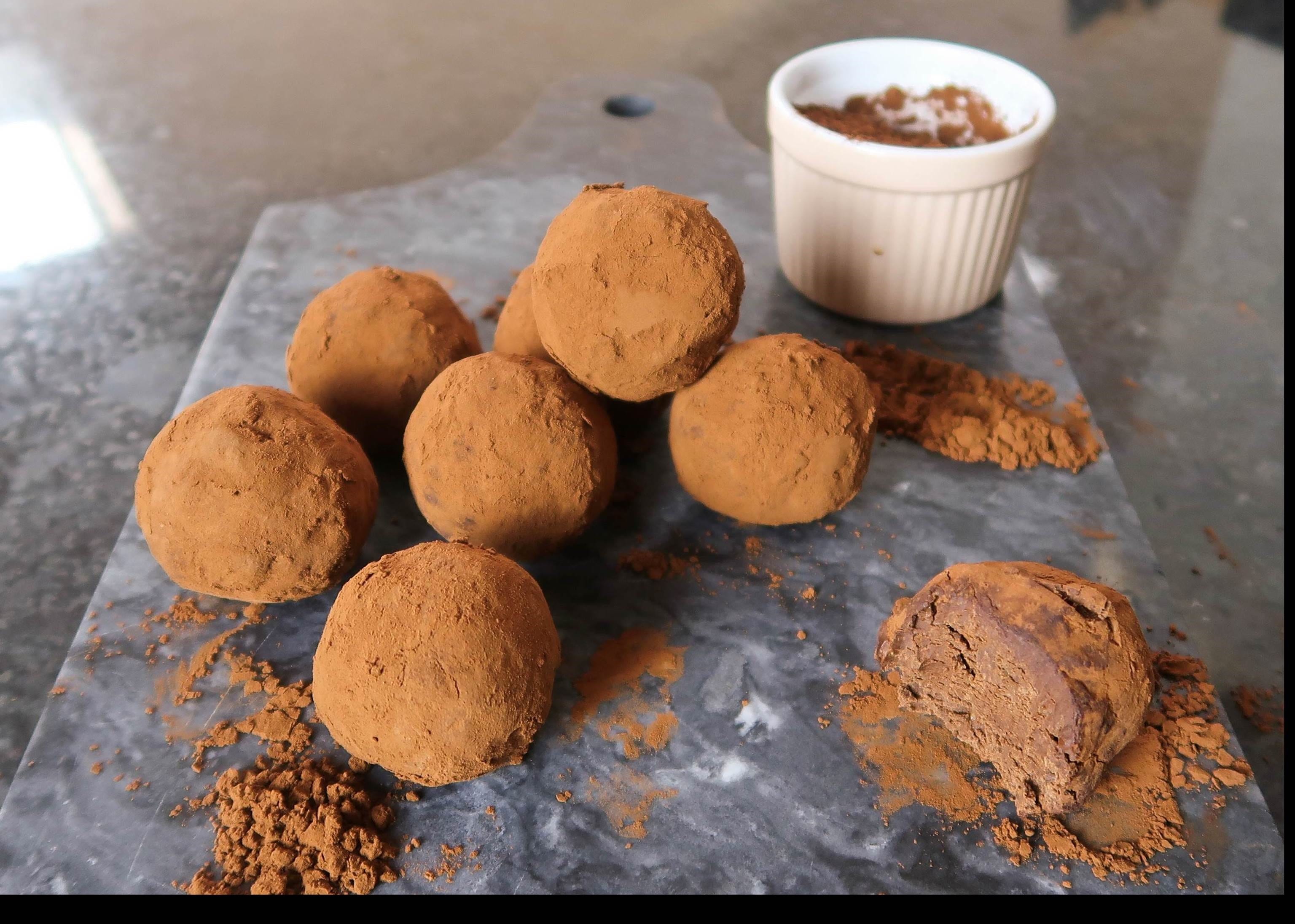 Method
1. Slice your avocado in half and remove the stone and skin.
2. Mash the avocado very well until completely smooth with a fork or a spoon.
3. Melt the dark chocolate in the microwave until smooth, being careful not to burn.
4. Pour the melted chocolate into the bowl over the avocado, then add the Vegan Blend and Agave Syrup.
5. Mix the ingredients together until you have a smooth batter.
6. Roll the mixture into 8 small balls and then roll each ball in the cocoa powder to coat.
7. Enjoy immediately or store in an airtight container in the fridge.