Chicken and rice just glowed up.
Forget your preconceptions of chicken and rice being a bland and boring meal prep staple — we're about to spice things up with this deliciously easy stir-fry.
Inspired by his recent travels to Bali, our kitchen genius Niall Kirkland has come up with his own take on a 'Nasi Goreng' which literally means "fried rice" in Malay and Indonesian languages (where the dish originates from).
Packed with flavour and bursting with colour, this is definitely something to try out when you're hosting friends and family.
Makes 3
https://youtu.be/qPYVIqIAjTA
Ingredients
1 tbsp. 100% Coconut Oil
2 garlic cloves (finely chopped)
1 chilli (finely chopped)
1 onion (diced)
1 carrot (chopped)
Handful green beans (chopped)
2 tbsp. sweet soy sauce
350g chicken breast (diced)
500g cooked rice
1 tbsp. dark soy sauce
1 tbsp. fish sauce
1 tsp. 100% Coconut Oil
3 eggs
Optional extras:
3 tomatoes (chopped)
½ cucumber (sliced)
Handful chopped nuts
1 chilli (chopped)
3 spring onions (chopped
Sriracha sauce
Method
On a high heat, melt a tablespoon of coconut oil in a large wok, then add the finely chopped garlic and chilli, and fry for a minute.
Now, add the onions, carrot and green beans, stir together and then add 1 tablespoon of sweet soy sauce. Leave to fry for 6-8 mins, stirring regularly.
Then, add your chicken breast, mix it into the vegetables and leave to fry until the chicken is cooked through and no longer pink on the outside.
Next, add your cooked rice to the wok, mix it through with the other ingredients, and then add the remaining tablespoon of sweet soy sauce, along with the dark soy sauce and fish sauce.
Fry for a further 5 minutes, stirring constantly.
Meanwhile, melt a teaspoon of coconut oil in a small frying pan and add an egg. Fry the egg for five minutes and then remove from the heat (repeat the process for the remaining two eggs, or you could try frying all three together).
Once your stir fry is done, pack it into a small bowl, compressing with spatula or spoon. Then place an upside down plate on top of the bowl and flip carefully. Gently lift the bowl away from the plate, and you should have a perfect rice dome.
Place an egg on top of each rice dome and garnish with chopped nuts, chillies, spring onions & drizzle with sriracha to serve.
Serve with a garnish of tomatoes and cucumber — then dig in!
Looking for more tasty chicken recipes? Check these out next: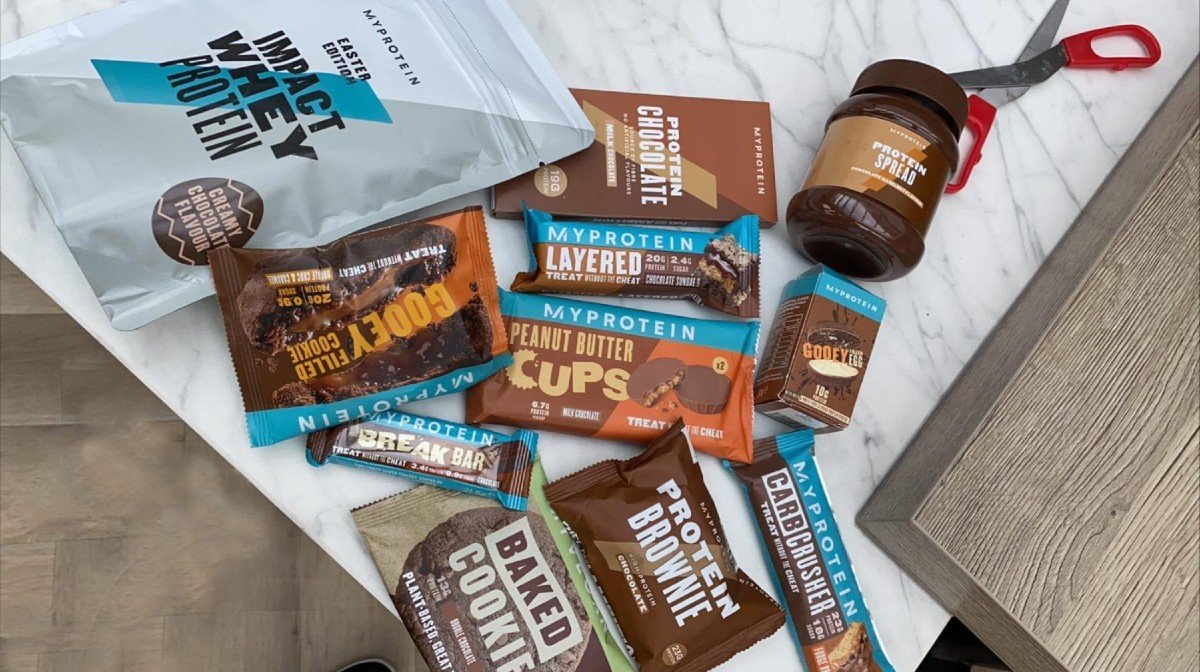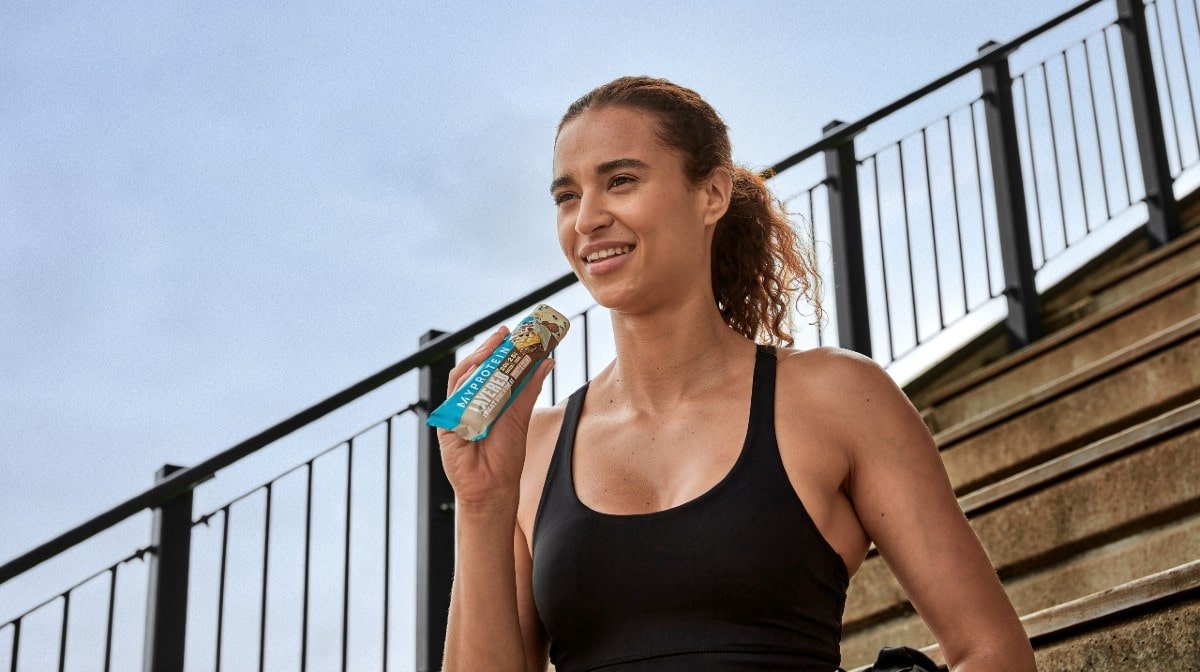 Nutritional info per serving:
| | |
| --- | --- |
| Calories | 566 |
| Total Fat | 15g |
| Total Carbohydrates | 66g |
| Protein | 40g |
Lauren is an English Literature graduate originally from the South. She's always loved swimming, has discovered the power of weight training over the past few years, and has lots of room for improvement in her weekly hot yoga class. On the weekends she's usually cooking or eating some kind of brunch, and she enjoys trying out new recipes with her housemates – especially since shaking off student habits, like mainly surviving off pasta. Above all, she's a firm believer in keeping a balance between the gym and gin. Find out more about Lauren's experience here: https://www.linkedin.com/in/lauren-dawes-b4416aaa/