We're celebrating our favourite flavours from all over the globe in our World's Kitchen range.
---
You might not be able to travel as much as you'd like to right now, but we're here to make sure you can still enjoy the flavours you love from all around the world. Broaden your horizons and put new tastes to the test with our World's Kitchen range — ideal to shake up your day-to-day nutrition.
There's no denying that the French know how to do dessert. Rich and indulgent, crème brulée (which literally means burnt cream) is a traditional sweet treat from France that has a smooth custard base with a hard caramelised sugar top.
Our crème brulée flavoured Impact Whey Protein is the perfect way to enjoy such an indulgent flavour — without having to worry about undoing any of your hard-earned training progress. It's amazing as a straight-up protein shake on its own with milk or water, or, if you're feeling a bit extra, why not try making an indulgent protein ice cream?
Silky smooth and made with just a few simple ingredients, this crème brulée ice cream will satisfy those after-dinner cravings. Watch how to make it now.
Serves 2
Ingredients
300ml milk
150ml condensed milk
Handful of ice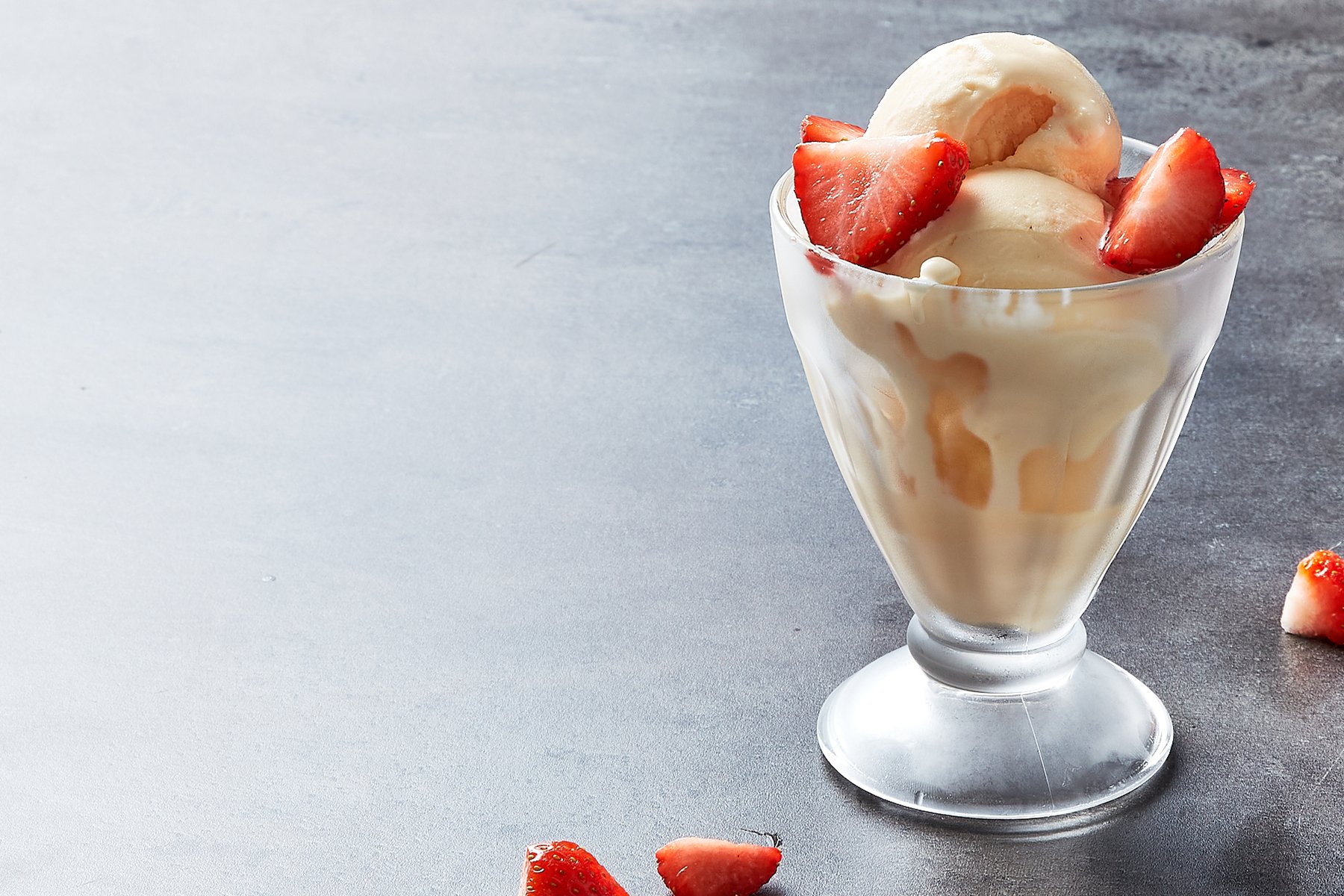 Method
Place all the ingredients into a food processor or blender and blitz until smooth.
Transfer into a freeze-proof container, line a baking tin or Tupperware, and freeze until set (at least 4 hours).
To serve, scoop out and top with your favourite toppings — we've gone for fresh strawberries.