Need help hitting your calorie count?
---
Bulking season is well & truly upon us, which means it's all about packing in the protein and calories, right? We know that's not always as easy as it sounds though, which is why we've put together 3 super-simple ways for you to mix up your supplement routine and transform THE Gainer into delicious snacks to keep you on track.
If you didn't know already, THE Gainer is our ultimate weight-gainer blend — it's crammed with a huge 55g of protein and 110g of carbs per serving, which equates to an impressive 750 calories. Yep, we aren't messing about here.
It's the most convenient way to inject a massive amount of calories in your diet without compromising on macros — and here are 3 great-tasting recipes to help you get through that tub.
1. The Simple Shake
It doesn't get much easier than this — a 3-ingredient shake with a scoop of THE Gainer, whole milk, and a banana to make it even thicker and indulgent-tasting. It's especially great when enjoyed just after a heavy training session.
Makes 1
Nutritional info per serving: 880 cals  |  128g carbs  |  54g protein  | 18g fat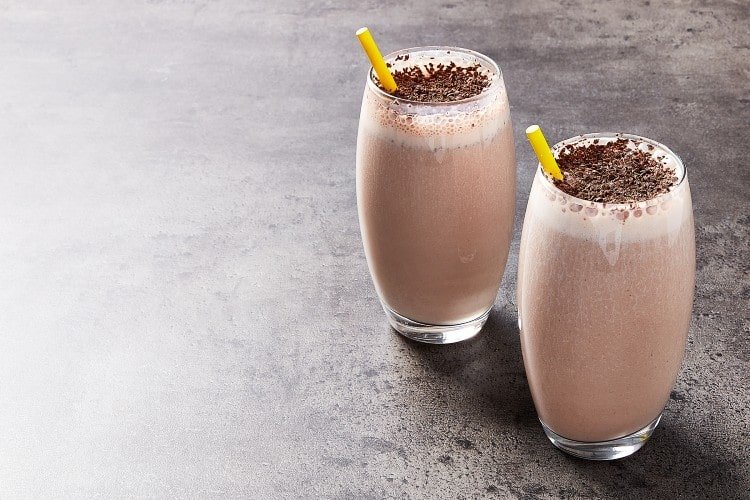 Ingredients
Method
1. Add all of the ingredients into a blender and blitz until smooth.
Tip: add the milk first, so the powder doesn't stick to the bottom!
2. Nut Butter Balls
These little balls might not look like much, but they sure do pack a punch of protein – ideal for snacking on throughout the day to keep your intake topped up. It only takes a matter of minutes to make up a batch and then you can keep them in the fridge for whenever you need a pick me up.
Makes roughly 8
Nutritional info per serving: 142 cals  |  14.6g carbs  |  7.4g protein  | 6.6g fat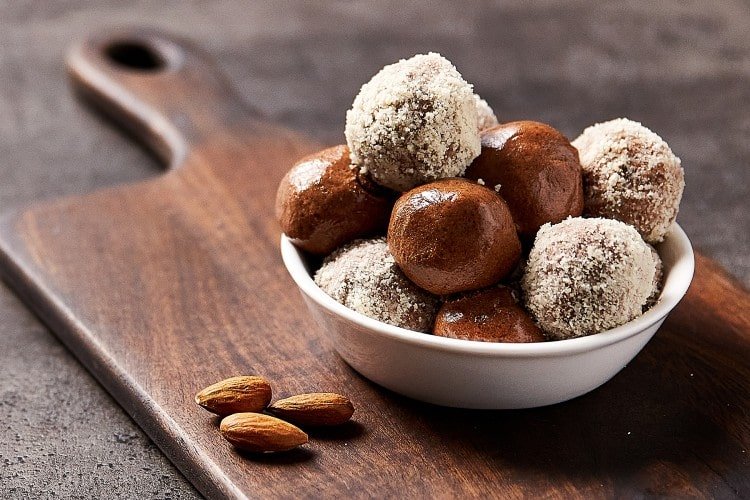 Ingredients
Method
1. Add the almond butter, THE Gainer, and chocolate chips to a bowl and use a spoon or spatula to combine them.
2. Once combined, use your hands to form the mixture into evenly sized balls.
3. Roll each one in ground almonds to coat (any kind of chopped nut will work for this!) then enjoy straight away or keep in the fridge for later.
3. Gainer Granola
This homemade granola is a great snack to have around whenever you need to boost up your calorie count. It's delicious on its own or easy to sprinkle onto yoghurt and other puddings to add a little crunch.
Makes 6 servings
Nutritional info per serving: 679 cals  |  72g carbs  |  27g protein  | 32.9g fat

Ingredients
Method
1. Preheat your oven to 120°C.
2. First, add the oats, hemp seeds, and pumpkin seeds to a large bowl and mix so that they're evenly combined.
3. Next, in a jug, add the water, melted coconut oil and THE Gainer. Use a whisk to mix into a smooth liquid.
4. Pour the liquid mixture into your bowl of oats and use a spatula to stir it through so that everything is evenly coated. Once mixed, pour the granola mix out onto a baking tray and spread it out to a flat layer.
5. Bake for 20 minutes until golden brown and crispy. Allow to cool and then store in an airtight container until you want to enjoy!