We're celebrating 16 years supporting you as you smash your goals, roll through the lows, and enjoy the highs. 
We're a bit sad that we're having to celebrate our birthday during lockdown, so we've asked you guys to cheer us up with the beautiful faces you pull while smashing your PBs. 
We know that your workouts aren't always pretty — there's sweat and sometimes even tears, but every time we come out stronger and ready to take on even more. 
To celebrate your awesome achievements, we've got a week jam-packed with deals, exciting new products, awesome events, and — of course — the beautiful faces you've pulled over the years to reach those PBs.  
To get us started, here's some of our favourites from Team Myprotein... 
Emelye Dwyer
"When the last rep has you unable to breathe... Just close your eyes and hope you make it." 
Whatever you do — don't drop it! How many of us have chanted that while throwing something heavier than ourselves around? Here's to sixteen years of nearly not making it and then totally smashing it out the park thanks to a little bit of belief and hella pre-workout.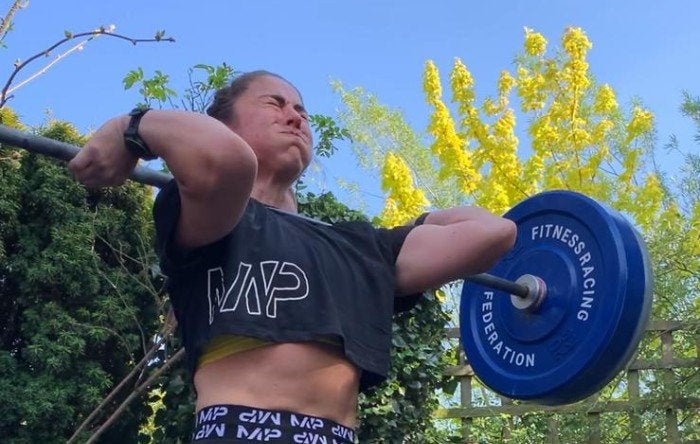 Vicky Fleetwood
"When 4 welsh defenders appear from nowhere and you're looking the wrong way to find your support..." 
We've all known that moment of panic, whether it's not being able to spot your teammates, or knowing you've taken it a few kilograms too far on your chest press. Here's to six
teen years of giving it everything and hoping for the best.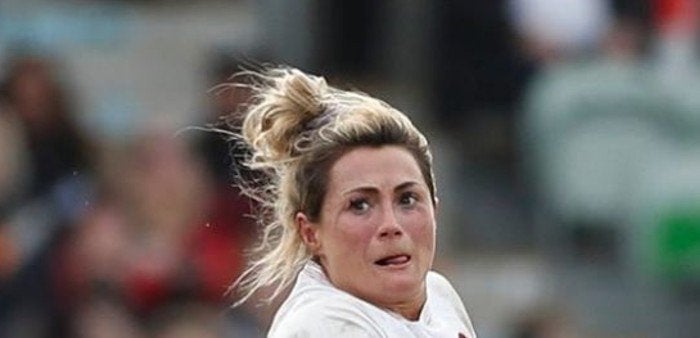 Alex Beattie
"When at my best I could deep squat 170kg... but now I'm wondering what it'll be like squatting just the barbell first session back after lockdown!" 
We feel your pain Alex. We will never be skipping a good leg day again when this is all over! Here's to sixteen years of staying positive and pushing through the tough times. 

Zack George
"'Pain is temporary, but success lasts forever': 19 kcal row followed by 19 wall balls, as many rounds as possible in 15 minutes... Also, the face you pull when you stub your toe getting out of bed!" 
From that workout, you can definitely tell this one's from the UK's fittest man. This sounds absolutely brutal, but it'll lead to some beautiful gains. Here's to sixteen years of hating every minute, then feeling proud as hell.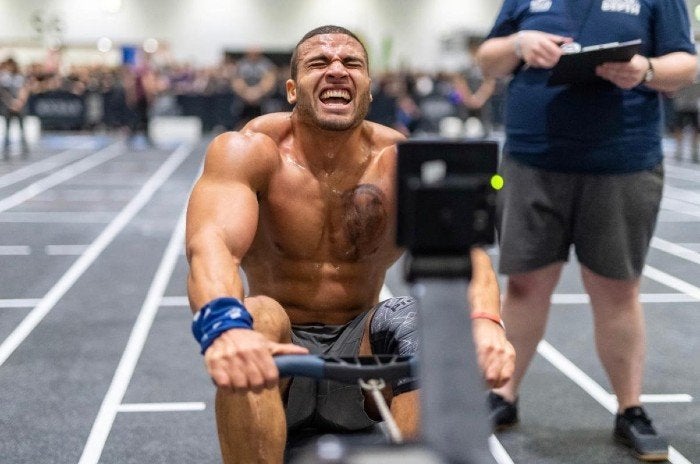 Rafe Brooks
"I know I look ugly right now but if I don't lift this bar my traps are going to stay tiny forever!" 
Ever felt self-conscious about
your lifting face in the gym? Well, Rafe's here to tell you it's totally worth it. Think of the traps and gurn until you've made the gains. Here's to sixteen years looking and feeling strong.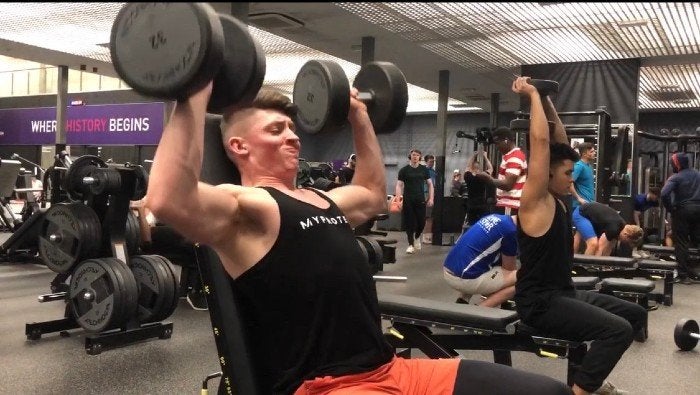 Sam Brown
"8 deadlifts + 8 burpees every minute for 10 minutes. Fight the Beast... Fight yourself!" 
That many burpees makes us pull that face too — and puke. This girl is strength and power goals — here's to sixteen years of pushing ourselves to the limits and a little bit further.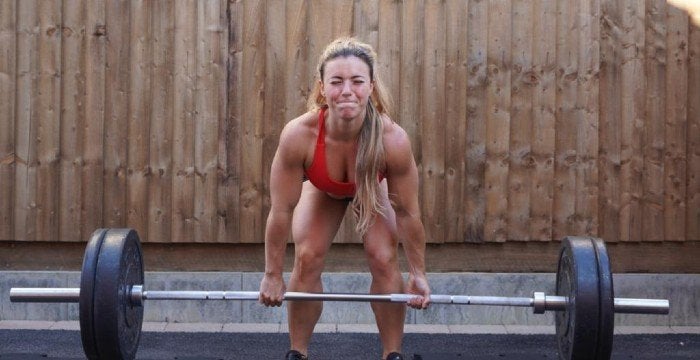 Take home message
It's been sixteen years of supporting you through every workout and we're not about to stop now. We can't wait to see your beautiful faces and the achievements that go along with them. Share them with us on social if you're brave enough! 
 Find out how you can celebrate our Sweet 16 in style...
READ THIS NEXT: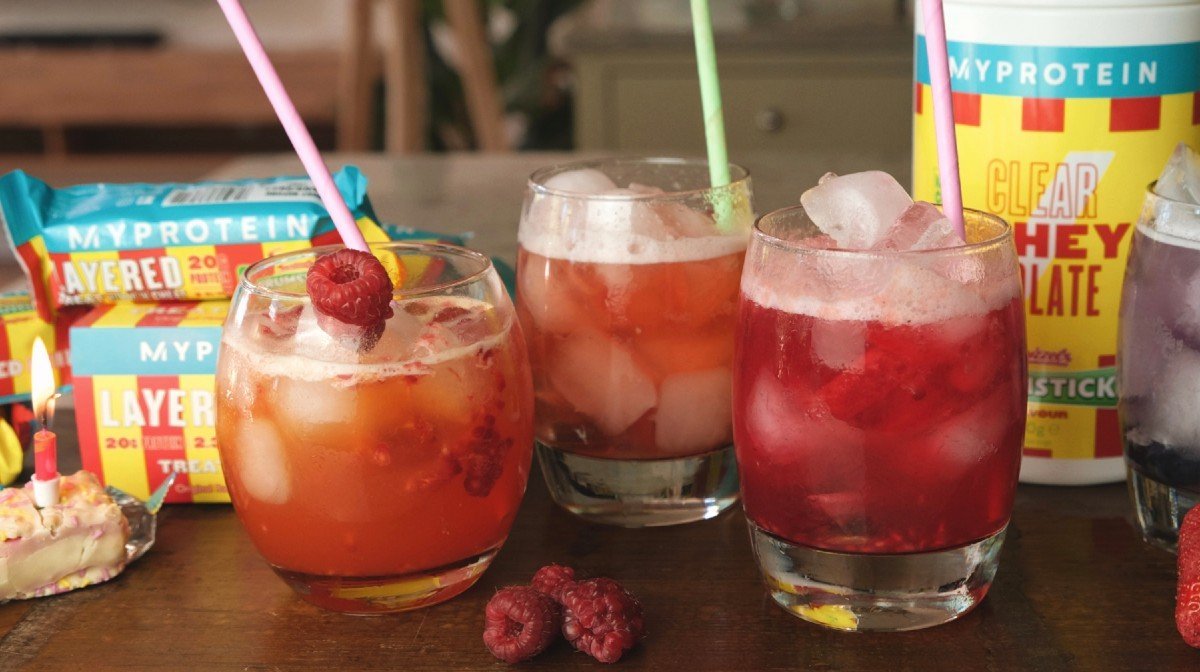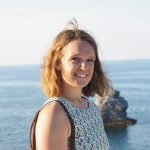 Evangeline is a Veganuary convert and newbie vegan with a degree in English and French from the University of Nottingham. Having recently ditched the meat and dairy, she really enjoys the new flavours and cooking techniques she's encountered on a plant-based diet. She's been shocked by the millions of ways you can use tofu, however still hasn't found a decent cheese substitute! When she's not in the office or eating, Evangeline usually out running or sailing. As a qualified RYA Dinghy Instructor and a marathon runner, she knows the importance of providing your body with the right nutrients for endurance sports as well as a busy lifestyle. Find out more about Evie's experience here.