The brand-new James Bond film, No Time To Die, is finally here and there's one question we've been asking ourselves at Myprotein: How on earth does Daniel Craig look and move like that? 
Famed for doing more of his own stunts than any other 007, Daniel Craig has to seriously put the work in to keep up with Bond's ambitions, and he's more than happy to. But training to fight notorious villains on the big screen isn't do-able alone. So, who's there to help Craig out? That's where Simon Waterson comes in – 007's personal trainer. 
Our mates over at Zavvi sat down with Simon in their October issue of The Lowdown to understand just how much work goes into Bond's fitness routine, and he did not disappoint in giving all of the details. Here are some of the best bits. 
"My military experience helped me get the job"
Simon Waterson joined the Royal Naval Commandos at 16 years old and served in an Elite Special Forces Unit. He knows a thing or two about dedication. And it's that experience he reckons gave him an advantage when he interviewed for the high-profile PT role. 
"I got asked to go in for an interview, and I think my military experience helped me get the job. Those theories and philosophies, they translate well into the film business as that works on a schedule like the military. We have specific jobs, to do at specific times, to make the wheel turn. The structures are similar, so it was an easy transition for me, and hopefully, subliminally, my background is implemented in my training too." 
"Daniel came in and raised the bar"
Simon joined the Bond team while Pierce Brosnan was playing the iconic action hero in The World Is Not Enough, he told Zavvi that as soon as Daniel Craig entered his gym, he knew a new era of Bond was born. 
"Pierce was more driven by wanting to ride his bike and play tennis – being quite sporty. A lot of action was done with the stunt guys. Daniel came in and raised the bar with his athleticism. He wanted to do his own stunts, it had to be him to make it feel real. It was a different era and mentality." 
Simon says Daniel's determination was clear from the start… 
"He's throwing people around as Bond, so his physicality had to match what he's doing, it needed to be believable. That iconic coming out of the water moment in Casino Royale was key, he wanted everyone to be like 'yeah, this guy can handle himself'."
"He works hard to become an athlete"
Training for a role in a film is very different from training day-to-day or even training for pro sport. Simon has to consider what looks good on camera as well as ensuring that it's believable. 
"I look at what is aesthetic, what is athletic, and ultimately what he is being asked to do. I design the particular stunt movement patterns, and we take that to the gym for training. So being able to sprint, jump onto a box, or pick something up off the floor. That's where it becomes really interesting and what I love about it all – it's so specific." 
The gruelling specificity and attention to detail doesn't seem to bother Daniel either, in fact, he seems to thrive off of it. 
"It's commendable the time he puts into it. With the training he's meticulous, looking at his own body movement with his ideas of what he wants to change. He works hard to become an athlete, but he gets no rest like athletes do. He then has to go to work and do a job as an actor." 
"Athleticism rather than aesthetics"
Another difference between your regular PT and Simon is that Simon follows his client to work to make sure everything runs smoothly. It's a bit like if your PT came to the office to make sure you took the stairs…kind of. 
"On dialogue-heavy days we train a little harder, and then with stunt weeks he recovers. It's all about fuelling, eating the right food at the right time, so you have the energy needed for the performance. My role on filming days is making sure everything is alright, preparing him for any stunt sequence." 
Daniel has truly become an icon as Bond, and his dedication is a lot to do with that. His athleticism, Simon told Zavvi, has been an integral part to Bond's character development. 
"He has evolved the character physically and mentally, which was a decision he made from day one. He wanted to become faster and more efficient throughout so it became more about the athleticism rather than aesthetics."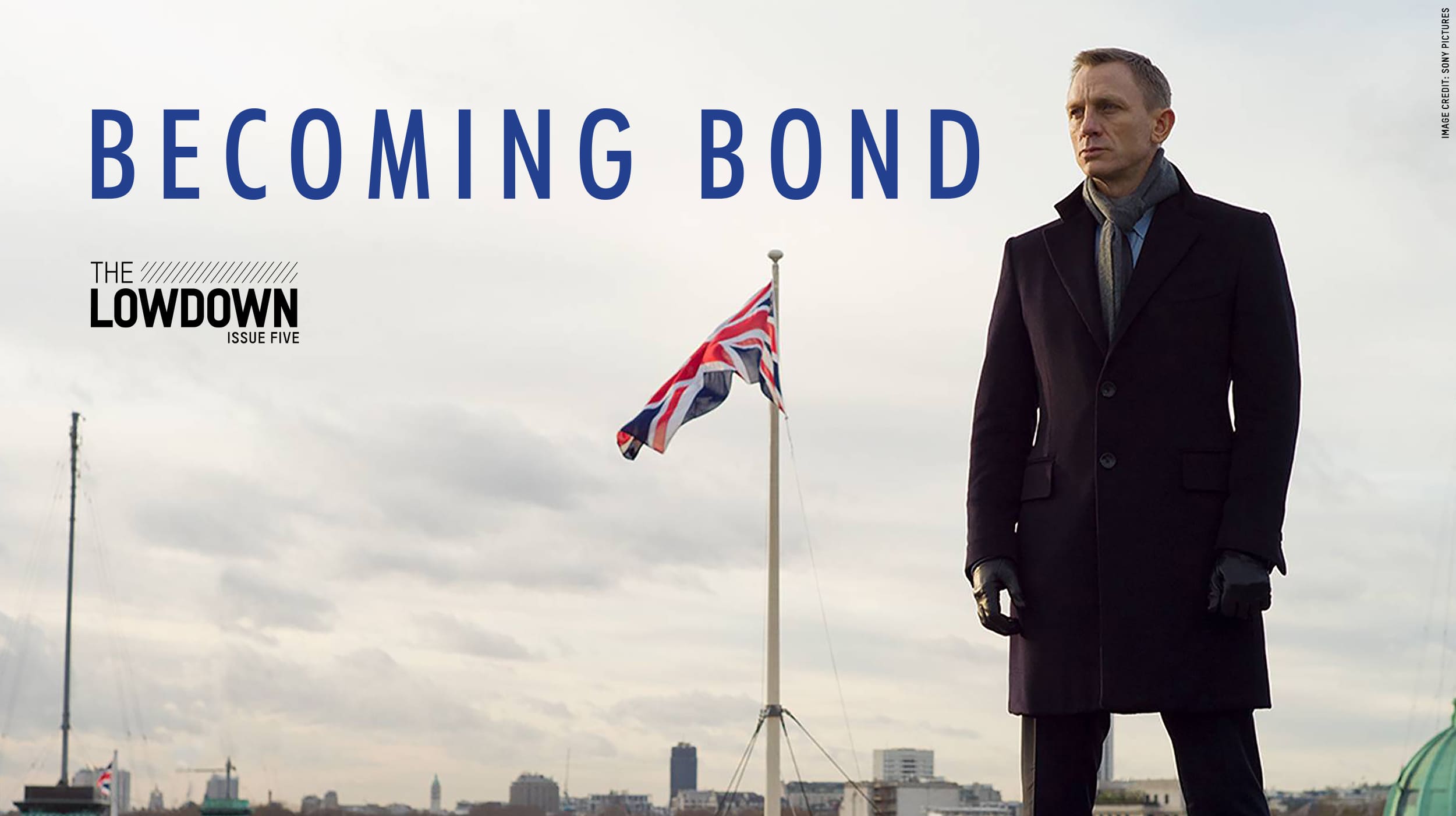 Take home message
Daniel Craig will no doubt go down in history for his version of James Bond, but we can't forget the man behind his stunts, Simon Waterson. Thanks to Zavvi for this brilliant interview with Simon, check out their digital magazine The Lowdown to read their full article. And don't forget to catch the new Bond film No Time To Die whilst it's still in cinemas.
Once you've read The Lowdown, check out The Supplement…