L-Theanine is a specific form of an amino acid found primarily in tea - mostly green tea and black tea - and gives it its savoury flavour. It's also available in both pill and powder supplement forms. Theanine is well known for its calming and relaxing effects.1 While some benefits of L-Theanine are linked to consumption along with caffeine, others have been studied for L-Theanine alone.
Jump to: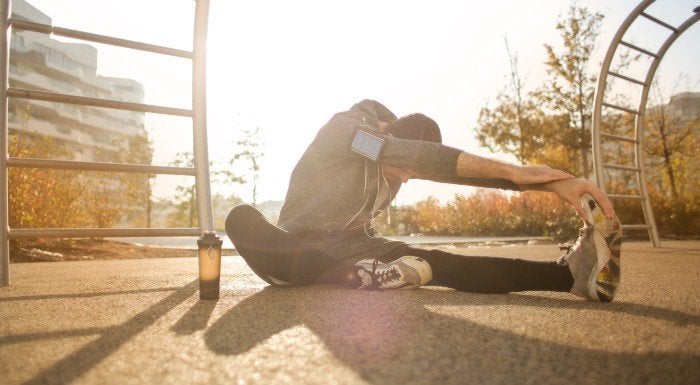 L-Theanine benefits
Energy and focus:
While many of us turn to coffee for a morning boost of energy from caffeine, some people are dedicated tea drinkers or may turn to green or black tea later in the day for a relaxing break. Much research has been done into L-Theanine, in combination with caffeine (how it naturally occurs in regular - non-decaffeinated - tea).1,2 A few other key benefits are...
L-Theanine, specifically when coupled with caffeine, may enhance weight loss and make it easier to lose weight1
L-Theanine can induce a more relaxed state: a study in 1999 first found that L-Theanine, for which the only significant food source is tea, can help you to relax3
L-Theanine can counteract the effect that caffeine has on blood pressure - one study found that L-Theanine in tea worked to lessen the impact that caffeine had on both systolic and diastolic blood pressure2
L-Theanine may help to support your immune system - the stronger your immune system is, the lower your chances are of becoming sick when exposed to bacteria and viruses4
 Get more immune-boosting tips here...
L-Theanine side effects
No adverse side effects have been found with L-Theanine; one study called it "safe and effective" when studying its benefits.6
L-Theanine dosage
The optimum dosage of L-Theanine has not yet been determined; dosage used in research has ranged from 100-500mg. 
Take home message
L-Theanine is a powerful, naturally occurring substance that we usually only get in our diet from green or black tea. L-Theanine can benefit relaxation, focus, your immune system, your circulation, and even with weight loss.
Enjoyed this expert article?
READ THESE NEXT:
Our articles should be used for informational and educational purposes only and are not intended to be taken as medical advice. If you're concerned, consult a health professional before taking dietary supplements or introducing any major changes to your diet.
Haskell, C. F., Kennedy, D. O., Milne, A. L., Wesnes, K. A., & Scholey, A. B. (2008). The effects of L-theanine, caffeine and their combination on cognition and mood. 

Biological psychology

, 

77

(2), 113-122.

 

Rogers, P. J., Smith, J. E., Heatherley, S. V., & Pleydell-Pearce, C. W. (2008). Time for tea: mood, blood pressure and cognitive performance effects of caffeine and theanine administered alone and together. 

Psychopharmacology

, 

195

(4), 569-577.

 

Alsene, K., Deckert, J., Sand, P., & de Wit, H. (2003). Association between A 2a receptor gene polymorphisms and caffeine-induced anxiety. 

Neuropsychopharmacology

, 

28

(9), 1694-1702.

 

Williams, J., Kellett, J., Roach, P. D., McKune, A., Mellor, D., Thomas, J., & Naumovski, N. (2016). L-theanine as a functional food additive: Its role in disease prevention and health promotion. 

Beverages

, 

2

(2), 13.

 

Juszkiewicz, A., Glapa, A., Basta, P., Petriczko, E., Żołnowski, K., Machaliński, B., … & Skarpańska-Stejnborn, A. (2019). The effect of L-theanine supplementation on the immune system of athletes exposed to strenuous physical exercise. 

Journal of the International Society of Sports Nutrition

, 

16

(1), 1-14.

 

Owen, G. N., Parnell, H., De Bruin, E. A., & Rycroft, J. A. (2008). The combined effects of L-theanine and caffeine on cognitive performance and mood. 

Nutritional neuroscience

, 

11

(4), 193-198.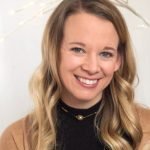 Claire is a Registered Dietitian through the Academy of Nutrition and Dietetics and a board-certified Health and Wellness Coach through the International Consortium for Health and Wellness Coaching. She has a Bachelor of Science in Biology and a Master's degree in Clinical Dietetics and Nutrition from the University of Pittsburgh.
Talking and writing about food and fitness is at the heart of Claire's ethos as she loves to use her experience to help others meet their health and wellness goals.
Claire is also a certified indoor cycling instructor and loves the mental and physical boost she gets from regular runs and yoga classes. When she's not keeping fit herself, she's cheering on her hometown's sports teams in Pittsburgh, or cooking for her family in the kitchen.
Find out more about Claire's experience here.